BLOG
Today's the official release date for Disgraced, my third novel in the Lola Wicks series, even though it started hitting shelves a couple of weeks ago.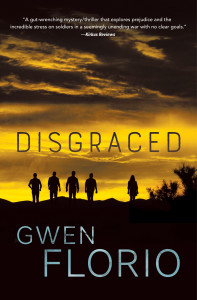 In this one, workaholic, vacation-averse Lola finds herself on vacation anyway, thanks to a money-saving furlough ordered by her newspaper. Let's just say she finds a story, anyway, and promptly abandons the vacation (the point at which any resemblance between me and my protagonist ends).
In addition to the mystery at the heart of the story, in Disgraced I tried to take on the way big institutions—in this case, the military—sometimes betray the people they're supposed to serve.
Reviewers have been kind enough to take note. Kirkus said Disgraced "explores prejudice and the incredible stress on soldiers in a seemingly unending war with no clear goals" and BOLO Books said "this one tackles important topics we as a society should be discussing."
Lest that sound like a grind, The Big Thrill, the magazine of the International Thriller Writers, called it "engaging, riveting and authentic."
And now I've tooted my own horn long enough. Good reviews are lovely, but readers' opinions are the ones that truly matter. It's time for Disgraced to make its own way out in the world while I work on the sequel, which I'm tempted to call Redeemed, although I'm pretty sure my editor has other, and better, ideas.
Finally, a word about the title, which clearly changes things up with the state-by-state model hinted at in my previous two books in the series, Montana and Dakota. A new publisher, Midnight Ink, is putting out Disgraced and the next two, and wisely felt that abandoning that model would give Lola more flexibility in her next adventures. I quite agree. Happy reading.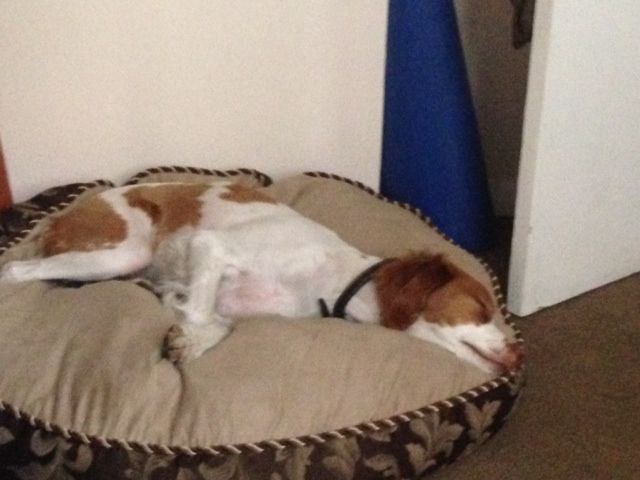 For awhile this summer, the days flew by far too fast. A Delaware-Vermont-New York City swing (the latter for ThrillerFest) kept me moving for weeks. Then, upon returning to Montana, I headed out again for readings and book signings in Butte, Livingston and Bozeman. After which, the temperatures soared in the 90s and stayed there, and I … just … stopped. Nell the office dog has the right approach for dealing with the heat, and my own isn't that different. Writing happens only with the fan trained directly on me. We've got fans buzzing all over the house – the place feels like a 747 about to take off.
It all makes me look back fondly on ThrillerFest, which took place at the Hyatt Grand Central in Manhattan, an establishment air-conditioned to a fine arctic chill. But the workshops were smokin' hot (a workshop on how much murderous detail is too much was a favorite) along with interviews with high-flying authors like Scott Turow, Ann Rice, R.L. Stine and David Morrell. International Thriller Writers offers an impressive program for debut authors – getting to know those folks was probably my favorite part of the week. I came home with Samuel W. Gailey's Deep Winter and John Dixon's Phoenix Island, and plan to order others as the TBR pile diminishes (that will happen someday, right?). It was such an honor to be a finalist, along with fellow Permanent Press author J.J. Hensley (Resolve and, coming in September, Measure Twice), for the first novel award – huge congrats to winner Jason Matthews (Red Sparrow).
Deep Winter seems like the right thing to be reading as the heat wave continues. Last year, I countered the summer doldrums by finishing work on my own Dakota, set during a subzero North Dakota winter . But I goofed this year, finding myself at work on Arizona, which takes place during a desert summer, with days even hotter than those plaguing Montana right now. Must. Plan. Better. 
It's been an emotionally rewarding week on the book front.
As part of a family reunion week in Delaware, I did a reading in Smyrna, the town where I grew up and went to school. But not just any run-of-the-mill reading. It was held in the Smyrna Opera House, a historic building that had fallen on hard times when I was a child. Its first floor housed the police station and library, and the second floor—home to the theater—was in disrepair. Smyrna residents rallied in recent years, raising millions of dollars to restore the building—which in its heyday hosted speeches by Frederick Douglass and William Jennings Bryant—to its former glory. I got chills standing on the same stage.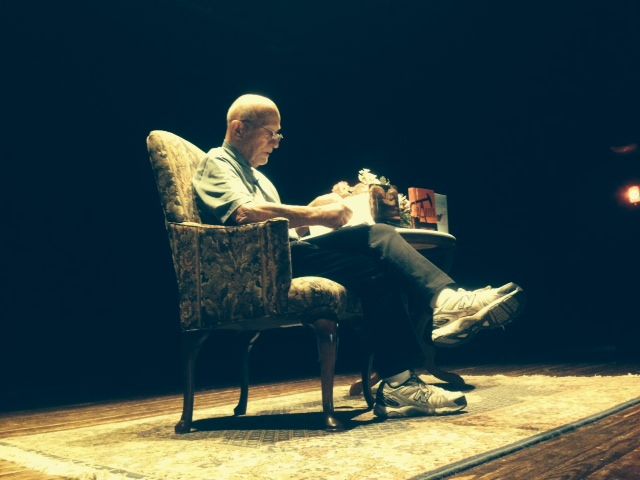 But the highlight was the fact that the reading was a joint production with my father, Tony Florio, a wildlife biologist. Earlier in the day, the state of Delaware named the wildlife refuge where we grew up in his honor. It's now the Tony Florio Woodland Beach Wildlife Area. That evening, Dad read from his book Progger: A Life on the Marsh, an account of his years at the refuge, and I read excerpts from Montana and Wyoming, to an audience comprising former classmates and teachers and lifelong friends.
Afterward, Dad and I signed the wall in the opera house's sound studio, adding our notes to everyone else who's performed there since the restoration. It took me about a day to come down from the clouds. So grateful to everyone who made it possible.
\
In the midst of struggling with a particularly challenging scene in the WIP recently, the phone rang with the very welcome news that Montana is a finalist in the first book category of the High Plains Book Award. The official announcement came out today with the list of  all the finalists—some very nice company, indeed!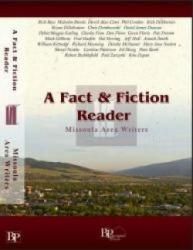 And speaking of nice company, a short story of mine is included in A Fact and Fiction Reader, one of a trio of story collections featuring regional authors, published by Bozeman's Bangtail Press. The collections are named for independent bookstores in Missoula (Fact and Fiction Books), Bozeman (The Country Bookshelf) and Livingston (Elk River Books). The Fact & Fiction reader includes works by Rick Bass, and Debra Magpie Earling and Deirdre McNamer – truly swoon-worthy company.
 Unfortunately, I'll miss the book's launch party tomorrow because I'm heading up to the Rocky Mountain Front for a long writing workshop weekend with several friends. To my mind, the Front is the most beautiful place in the universe (see photo, above), which is why I set my books there. To make the weekend even better, I'm winding it up with a Dakota reading  – sponsored by the Lewis and Clark Library – at the Latigo and Lace store in Augusta, the town on which my fictional community of Magpie is very vaguely modeled. 
In addition to gorgeous art and jewelry, Latigo and Lace features a very fine book selection, and for years I've made it a practice to stop there and buy a book whenever I'm passing through. I'm touched beyond belief that my own books are now included on its shelves.
So, if you're in Augusta Sunday between 1 p.m. and 3 p.m., stop on by!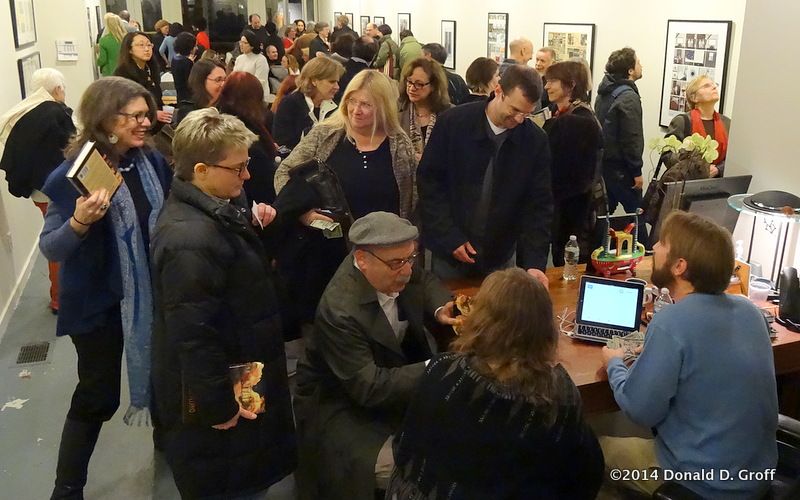 Before my first novel was published, I loved going to book signings. Actually, I still do, but with a whole new appreciation for the authors who do them, appreciation that increases as I set out on a new round of signings for Dakota (schedule, here).

Signings are mostly great fun. You get to read from your book, tactfully skipping the parts you wish you'd changed before the damn thing went into print.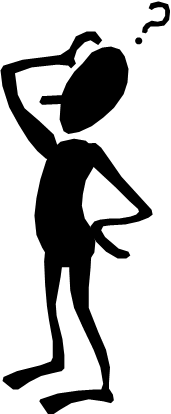 You get to answer questions, thereby opening yourself to that awkward moment when your mind goes blank. Case in point: At a reading in Philadelphia earlier this year, someone asked me to share my favorite women mystery authors. I have some. Many, in fact. But could I remember a single one at that moment? Nope. I stuttered and stammered and generally looked like an illiterate idiot.
And you get to see old friends. That part is especially fun, and gets more fun the longer it's been since you've seen them. These lovely people with their lovely familiar faces—but not quite familiar enough—approach and ask you to sign your book. (Luckily, I can name all of the people around me in Don Groff's photo, above, from the Philadelphia reading.) My fallback—"Who would you like me to make this out to?"—never, ever works. Because inevitably the answer is, "Oh, just make it out to us." Which forces me to confess that my brain has yet again gone to mush. I've learned to scan the audience ahead of time and, if I see too many not-familiar-enough faces, admit to this shortcoming ahead of time, which has resulted in relatives loudly announcing their names to me. Serves me right. 
That said, it's a privilege to do these events and I hope those who attend feel as though they've gotten good value despite my stumbles. Besides, I've figured out a way to turn the tables—now I ask people to recommend mystery authors to me. My reading list has increased exponentially, and my blank-brain-moments decreased accordingly. Whew.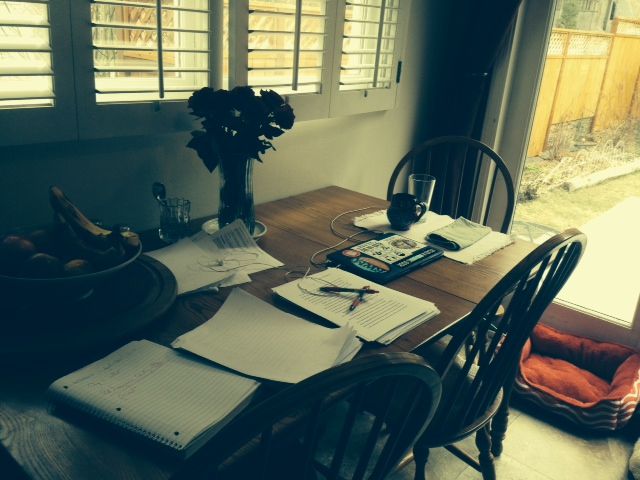 Yep, it's revision time again, this time for Wyoming. Scott is out of town, leaving me free to co-opt the kitchen table to dissect the manuscript. It's a bloody process. Dead darlings all over the floor, accompanied by maniacal laughter every time I kill another one. Entire limbs amputated. Red ink everywhere. A good five (okay, closer to ten) marked-up pages to every one that sneaks through change-free—and that, only because I probably missed something.
Today, just to make things more fun, I came across a scene that I have absolutely no memory of writing. "What the hell is that?" I said, much like Steve Martin and Bill Murray in the (can it be?) 35-year-old sketch. But it worked, so it stayed it. Speaking of "absolutely" no memory: I thought I'd gotten pretty good about forbidding access to adverbs. But the damn ms. is full of them, all of them emphatic. "Absolutely" (God help me, more than once). "Completely." "Truly."
Absolutely embarrassing. Completely unnecessary. Truly godawful. I probably used up an entire red pen deleting such nonsense.
While my head is full of Wyoming, Dakota is out in the world, seeking a cozy bookshelf—although a nightstand or floor will do nicely, not to mention an e-reader, tablet or phone—to call its own. Readings start next week (see the schedule, here), which means I've got to forget about Wyoming's Wind River region for awhile and think of things to say about North Dakota's Bakken oil patch. Let's just see if I can get through this without adding some lines about strippers to Wyoming, and bringing up veterans and PTSD when I talk about Dakota.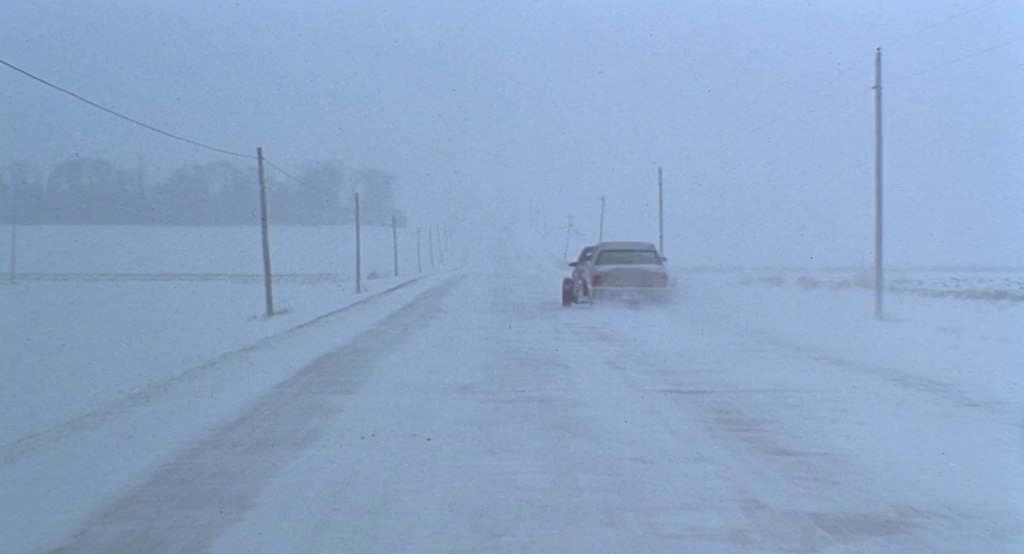 Even as spring arrives in Montana (please God, any day now), I find myself re-immersed in the bitter cold of a North Dakota winter.
That's because my new novel, DAKOTA, is set in the Bakken oil fields in the middle of January. I probably used every single synonym listed in Thesaurus.com for snow, cold, ice, shiver … you get the picture. "The cold is a character," my publisher said after reading the manuscript. He's right. Funny thing is, I wrote much of the book—a sequel to last year's MONTANA—during last spring and summer, actually doing part of my writing in a comfortable air-conditioned coffeeshop when the mercury climbed too high.
The book had been sent off to the printer when the winter of 2013-14 arrived with a vengeance. All I could think during those brutal days when the Hellgate winds sent the snow sideways through our neighborhood was that, despite my efforts, I didn't make DAKOTA quite cold enough!
Amazon.com started delivering copies of DAKOTA last week, and it arrived this weekend in local bookstores. For a full schedule of readings and book signings around Montana and elsewhere (okay, "elsewhere" at this point being my hometown of Smyrna, Delaware) see the News & Events section of my website. If you're inclined to buy the book, you might want to hold onto it until, say, July or August, when the dog days are starting to get you down—maybe set yourself up with a dish or ice cream (or gin and tonic, or frosty brew) and chill way, way out.
(Image from the Coen Brothers' "Fargo")
I've been so immersed in readings and book signings for Montana, and working on the manuscript for Wyoming, the third book in the Lola Wicks series, that the release date for Dakota crept up on me. The sequel to Montana is out in a month!
In it, reporter Lola Wicks goes to North Dakota's Bakken oil fields on the trail of some missing teenage girls. Her quest is complicated by winter, which is very nearly a major character in the book. See the video below – it gives you an inkling of what it's like. Now imagine spending the winter in a camper with no hookups, as so many people do in the makeshift "man camps" dotting the oil patch. In Dakota, Lola Wicks thinks that living in western Montana has taught her how to cope with winter. Once she heads east, she finds a whole new variety of cold.
The Bakken has been much in the news recently, and little of it good. There was the scary derailment, in December, of an oil train near Casselton, N.D., with a fireball that looked like something out of Hiroshima (Image, at right: NationofChange.org). Only the fact that the train derailed about a mile outside town prevented a repeat of the tragedy in July in Lac-Megantic in Canada's Quebec Province, where a train carrying Bakken oil derailed and exploded, killing more than 40 people.
Crime in western North Dakota has increased exponentially, right along with the population. The problems have spilled over into northeastern Montana, which  borders the Bakken. U.S. Sen. Jon Tester, D-Mont., and Montana Gov. Steve Bullock have asked that a temporary deployment of FBI agents to Sidney, a sort of commuter community to the Bakken, be made permanent. And, in a region where men vastly outnumber women, sex trafficking is an utterly foreseeable problem.
All of this is tough on the folks who live there, and on the newcomers, too.  J. Christian Jensen's poignant documentary White Earth, which takes its name from an oil patch town of the same name, looks at the issue from both points of view.
But it's a gift for a writer – and for a reporter, as Lola finds out when she ventures east.  To read more about Lola's adventures in Dakota, and to read an excerpt, click here.
The New York Times poses a provocative question in its Bookends column this week: Do we really need negative book reviews?
As noted by Bookends columnists Francine Prose and Zoe Heller, the subject been the topic of much discussion recently. And Prose admits that there was a time when she thought, "Life is short, I'd rather spend my time urging people to read things I love."
That's an attractive idea. It's especially attractive to me as I recover from the sting of my first bad review in a major publication. The kindest thing that Publishers Weekly had to say about Dakota, the sequel to my debut novel, Montana, was that it was "disappointing."

How did this make me feel?
You get the idea. 
Luckily, Dakota had just gotten a good review from Kirkus, saying that "In Florio's capable hands, Lola Wicks is going to be around for a long, long time." Then Library Journal chimed in (in a review to be published Feb. 15), terming Dakota "riveting." That helped. The other thing that helped? Knowing that bad reviews are part of the drill. And that the inevitable had finally happened.
Prose went back to writing negative reviews, likening their usefulness to that of the child who pointed out that the emperor had no clothes. As Heller says in the Bookends column:
"… most writers do not write merely, or even principally, to escape from or console themselves. They write for other people. They write to have an effect, to elicit a reaction. That is why they scrap and struggle, often for years, to have their work published. Being sentient creatures, they are often distressed by what critics have to say about their work. Yet they accept with varying degrees of resignation that they are not kindergartners bringing home their first potato prints for the admiration of their parents, but grown-ups who have chosen to present their work in the public arena."
I spent a day wallowing. Then pulled up the big-girl panties and went back to work. The toughest thing about a bad review is that by the time you get it, it's too late to fix the problems the review might have nailed. That's why there's the next book. And the next. As we say here in Montana, somewhat less eloquently but more directly than Heller: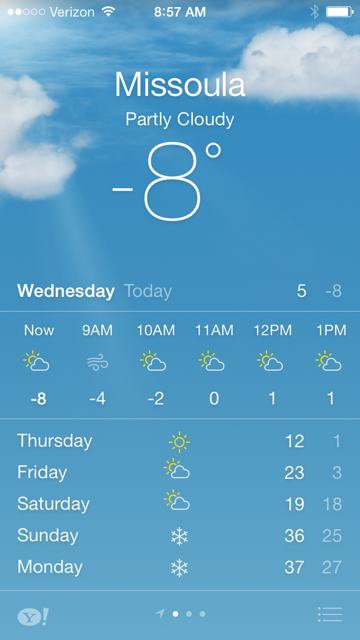 Because when it's cold, you don't want to go outside. All of the lovely temptations that beckon you away from your laptop (or whatever your preferred writing instrument) recede. Writing—warm and cozy writing—suddenly seems like a great way to spend the day. During this recent cold snap, I've been unusually productive, almost enough to make me wish it would stay this cold all the time. I'll get over that. But it's been a great time to play catch-up after another few days on the road, this time for readings in Billings and Livingston.
In Billings, I read at the new Billings Public Library. The next time you're in town, you owe it to yourself to stop there. It's a veritable palace of books (and computers and electronics and study rooms and some pretty fine art, too). Don't take my word for it. The Billings Gazette did a fine video tour.
The Gazette reports such heavy library use in its first couple of weeks that readers actually picked the shelves bare. Billings also is the home of the very fine YMCA Writer's Voice program, which sponsored my reading there, and also runs programs such as The Big Read (this year featuring Charles Portis' True Grit, which I personally would term a Helluva Big Read).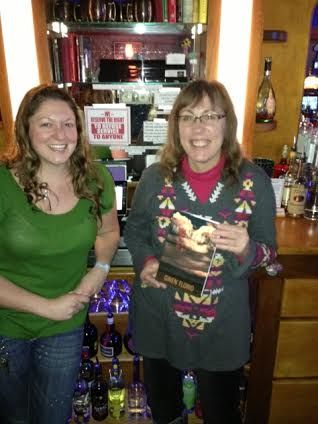 From Billings, we went to Livingston for a reading at Elk River Books, a store that's the best excuse to pull off I-90 and spend some time in Livingston. The biggest thrill of all? A copy of Montana now resides on the bookshelf in the world-famous Owl Lounge (the best excuse to stay off the road awhile), hanging out with books by Jim Harrison and Carl Hiaasen. Guess where I'm drinking next time I'm in town? But no drinking for me now, or at least nothing stronger than cup after cup of hot cocoa or tea or coffee. I need to make the most of this cold weather while it lasts. 
---