BLOG
Today's the official release date for Disgraced, my third novel in the Lola Wicks series, even though it started hitting shelves a couple of weeks ago.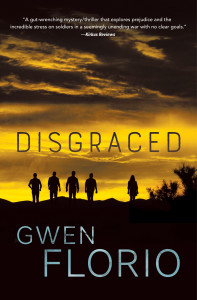 In this one, workaholic, vacation-averse Lola finds herself on vacation anyway, thanks to a money-saving furlough ordered by her newspaper. Let's just say she finds a story, anyway, and promptly abandons the vacation (the point at which any resemblance between me and my protagonist ends).
In addition to the mystery at the heart of the story, in Disgraced I tried to take on the way big institutions—in this case, the military—sometimes betray the people they're supposed to serve.
Reviewers have been kind enough to take note. Kirkus said Disgraced "explores prejudice and the incredible stress on soldiers in a seemingly unending war with no clear goals" and BOLO Books said "this one tackles important topics we as a society should be discussing."
Lest that sound like a grind, The Big Thrill, the magazine of the International Thriller Writers, called it "engaging, riveting and authentic."
And now I've tooted my own horn long enough. Good reviews are lovely, but readers' opinions are the ones that truly matter. It's time for Disgraced to make its own way out in the world while I work on the sequel, which I'm tempted to call Redeemed, although I'm pretty sure my editor has other, and better, ideas.
Finally, a word about the title, which clearly changes things up with the state-by-state model hinted at in my previous two books in the series, Montana and Dakota. A new publisher, Midnight Ink, is putting out Disgraced and the next two, and wisely felt that abandoning that model would give Lola more flexibility in her next adventures. I quite agree. Happy reading.
Cheating today by referencing my own work from another site. I'm fortunate enough to be included among the Murderers' Row slate of bloggers for the Thrill Begins, International Thriller Writers' site for debut authors.
I joined ITW when my first book was published, and have found it a wealth of resources, especially for newbies. Check out this issue: In addition to my piece on scouting locations or J.J. Hensley's excellent advice to Go Forth and Be Terrible, it features interviews with authors on how they got published (How It Happened); insights into the publishing industry (Publishing Panel); Q&A's with debut authors (Debut Spotlight), and more.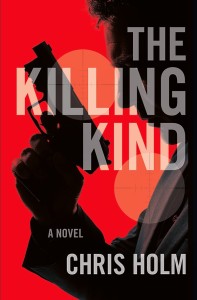 For instance, in this week's How It Happened, Chris Holm tells what happened after it happened. His publisher drops him. And he drops his agent:
It had taken me almost two years to land an agent. Another four to find a publisher. Although I believed this manuscript had the potential to be my breakout novel, I was forced to wonder: What if I was wrong? Had I just blown up my writing career?
It's a cautionary tale, thankfully one with a happy ending.
If you haven't been published, there's plenty of helpful information to get you there. And if you have, you'll get insights into the bewildering world of publishing. It's worth a gander.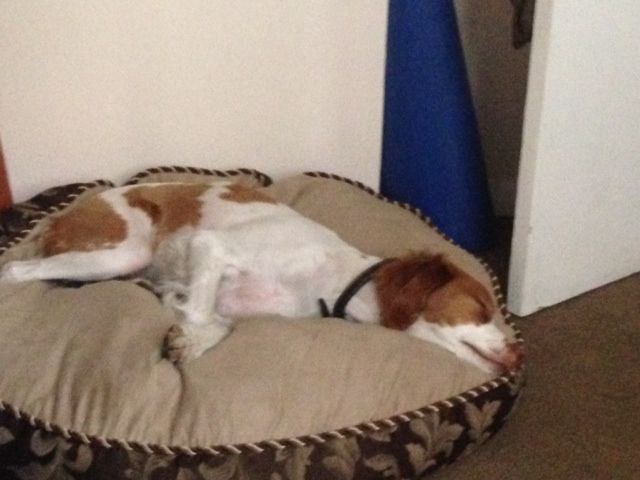 For awhile this summer, the days flew by far too fast. A Delaware-Vermont-New York City swing (the latter for ThrillerFest) kept me moving for weeks. Then, upon returning to Montana, I headed out again for readings and book signings in Butte, Livingston and Bozeman. After which, the temperatures soared in the 90s and stayed there, and I … just … stopped. Nell the office dog has the right approach for dealing with the heat, and my own isn't that different. Writing happens only with the fan trained directly on me. We've got fans buzzing all over the house – the place feels like a 747 about to take off.
It all makes me look back fondly on ThrillerFest, which took place at the Hyatt Grand Central in Manhattan, an establishment air-conditioned to a fine arctic chill. But the workshops were smokin' hot (a workshop on how much murderous detail is too much was a favorite) along with interviews with high-flying authors like Scott Turow, Ann Rice, R.L. Stine and David Morrell. International Thriller Writers offers an impressive program for debut authors – getting to know those folks was probably my favorite part of the week. I came home with Samuel W. Gailey's Deep Winter and John Dixon's Phoenix Island, and plan to order others as the TBR pile diminishes (that will happen someday, right?). It was such an honor to be a finalist, along with fellow Permanent Press author J.J. Hensley (Resolve and, coming in September, Measure Twice), for the first novel award – huge congrats to winner Jason Matthews (Red Sparrow).
Deep Winter seems like the right thing to be reading as the heat wave continues. Last year, I countered the summer doldrums by finishing work on my own Dakota, set during a subzero North Dakota winter . But I goofed this year, finding myself at work on Arizona, which takes place during a desert summer, with days even hotter than those plaguing Montana right now. Must. Plan. Better. 
---