The Thrill Begins – check it out
Cheating today by referencing my own work from another site. I'm fortunate enough to be included among the Murderers' Row slate of bloggers for the Thrill Begins, International Thriller Writers' site for debut authors.
I joined ITW when my first book was published, and have found it a wealth of resources, especially for newbies. Check out this issue: In addition to my piece on scouting locations or J.J. Hensley's excellent advice to Go Forth and Be Terrible, it features interviews with authors on how they got published (How It Happened); insights into the publishing industry (Publishing Panel); Q&A's with debut authors (Debut Spotlight), and more.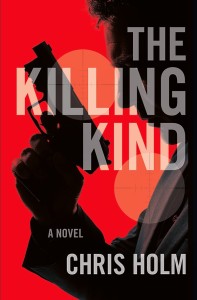 For instance, in this week's How It Happened, Chris Holm tells what happened after it happened. His publisher drops him. And he drops his agent:
It had taken me almost two years to land an agent. Another four to find a publisher. Although I believed this manuscript had the potential to be my breakout novel, I was forced to wonder: What if I was wrong? Had I just blown up my writing career?
It's a cautionary tale, thankfully one with a happy ending.
If you haven't been published, there's plenty of helpful information to get you there. And if you have, you'll get insights into the bewildering world of publishing. It's worth a gander.
---