BLOG
Dec. 16, 2017 – And just like that, Under the Shadows is done. I just emailed the really-truly-final tweaks to Midnight Ink copy editor Sandy Sullivan, who deserves to perch atop the highest pedestal in the land.

I never make a timeline. (Bad, bad writer.) Sandy always does – and then points out the necessary adjustments throughout the book. She reminds me that a character is drinking from a glass on one page, and sipping from a straw on the next. She points out that I've used the same distinctive word twice in two paragraphs.
Reading Sandy's notes damn near results in a trip to the ER because I smack my head so often. Why she doesn't address her emails to me as "Dear Idiot" is beyond me.
Copy editors, people. Worship them.
Nothing makes a book under construction seem more real than seeing the final cover design – a face to go with the name, if you will.
UNDER THE SHADOWS, Book 5 in the Lola Wicks series, has the striking cover I've come to expect from Midnight Ink, a looming, ominous image of the world's largest temple of the Church of Jesus Christ of Latter-day Saints.
Guess where it takes place?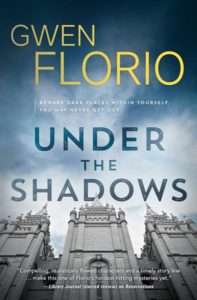 Here's the description.
Lola Wicks is in bad shape. A family tragedy has nearly flattened her in a way that her years reporting from war zones never did. Her friends, alarmed by signs that Lola is in the grip of a destructive addiction, hope that a freelance assignment will get her back on her feet. The threat of having her child removed persuades Lola to head for Salt Lake City on a puff piece about overseas adoptions. But the story takes a dark turn when the teenager at the center of her story lands in jail facing a murder charge. Setting out to prove the youth's innocence takes Lola to her own dark place, and she's not sure if she'll ever be able to find her way back
Coming, as they say, in March 2018.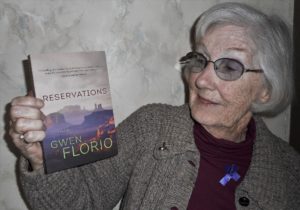 March 8, 2017 – My fourth book, RESERVATIONS (Midnight Ink; displayed here by my adorable, ACLU-ribbon-wearing mom) came out a little early, but today is its official pub date.
How cool that it's International Women's Day – and that I'm in North Dakota as part of Dickinson State University's Women's Voices program.
Some days, it all comes together. My heart is full.
Today's the official release date for Disgraced, my third novel in the Lola Wicks series, even though it started hitting shelves a couple of weeks ago.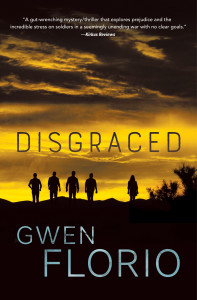 In this one, workaholic, vacation-averse Lola finds herself on vacation anyway, thanks to a money-saving furlough ordered by her newspaper. Let's just say she finds a story, anyway, and promptly abandons the vacation (the point at which any resemblance between me and my protagonist ends).
In addition to the mystery at the heart of the story, in Disgraced I tried to take on the way big institutions—in this case, the military—sometimes betray the people they're supposed to serve.
Reviewers have been kind enough to take note. Kirkus said Disgraced "explores prejudice and the incredible stress on soldiers in a seemingly unending war with no clear goals" and BOLO Books said "this one tackles important topics we as a society should be discussing."
Lest that sound like a grind, The Big Thrill, the magazine of the International Thriller Writers, called it "engaging, riveting and authentic."
And now I've tooted my own horn long enough. Good reviews are lovely, but readers' opinions are the ones that truly matter. It's time for Disgraced to make its own way out in the world while I work on the sequel, which I'm tempted to call Redeemed, although I'm pretty sure my editor has other, and better, ideas.
Finally, a word about the title, which clearly changes things up with the state-by-state model hinted at in my previous two books in the series, Montana and Dakota. A new publisher, Midnight Ink, is putting out Disgraced and the next two, and wisely felt that abandoning that model would give Lola more flexibility in her next adventures. I quite agree. Happy reading.

I spent nearly four decades in the slam-bam world of daily journalism. In the early days, you'd report and write a story one day, and see it in the newspaper the next. By the time I left, the intensity had ramped up considerably, with stories going online within minutes of being written and, please God, edited.
By comparison, book publishing seems glacial. (As does, on most days, the writing. Why, oh why, does it take forever for the words to reveal themselves?)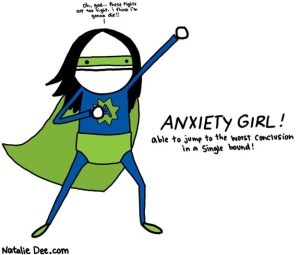 I turned in the manuscript for my third novel, Disgraced, to Midnight Ink a few weeks ago. It's not due out until March. That sort of time lag can make a neurotic writer worry that it's all just a dream. One clutches anxiously at the bits of proof along the way—the galleys, the reviews, the wonderful delivery of the actual book itself, with that delicious new-novel smell. Unfortunately, those things are still months away. Until recently, I was in full Anxiety Girl mode.
But now my first shred of proof exists, with an order form for Disgraced on IndieBound, the site that serves independent bookstores, and Amazon. The cover image isn't available yet, but I've seen an early version and it's fantastic.
Here's the description from Amazon:
When former foreign correspondent Lola Wicks heads to Wyoming for a Yellowstone vacation, she comes across a story that hits close to her past. One Wyoming soldier returning from Afghanistan commits suicide, two others spark a near-fatal brawl, and a woman is terrorized. Lola, accompanied by her young daughter, senses a story about whatever happened on the far side of the world that these troops have brought so disastrously home. But she soon realizes that getting the story must take second place to getting herself—and her little girl—out of Wyoming alive.
Cue the music of doom.
And speaking of doom, revisions to the manuscript are due in a few days. That l-o-o-o-o-n-g process I like to complain about? Times like these, it feels just as pressured as that old daily deadline.
I am beyond thrilled to announce that Midnight Ink has offered a three-book deal for the next books in the Lola Wicks series. Here's the Publishers Marketplace announcement – I've been waiting until some details were nailed down before telling the world.
 Midnight Ink publishes some of my favorite authors – think Mark Stevens and his Allison Coil mysteries, and Shannon Baker's Nora Abbott series – so I'm doubly honored.
 The publication date for the next book, set in Wyoming, will likely be early next year. The title will almost certainly change, but Lola's peripatetic ways will not. After Wyoming, I'm sending her off to Arizona. It's entirely possible that some very self-serving research trips – in January, say – will accompany that writing process.
Oh, and did I mention that I'm thrilled?
---