BLOG
Jan. 23, 2018 – I've written before about liking to write to music. From the way-back machine, Nirvana Unplugged is a favorite. Even way-er back, Pink Floyd's Dark Side of the Moon. I listened to the Navajo Nation's KTNN while I was writing Reservations. Aimee Mann's The Forgotten Arm was the soundtrack to a book that (deservedly) never got published – I'll try not to hold that against her.
I also listen to music that inspires, and lately, Hamilton – pretty sure I'm the last person to jump on this particular bandwagon – fits the bill.
I can't listen to it while writing; it's too distracting. But it's great for gearing up to write, or for when I'm stuck. I just plug in the earbuds and go for a walk as Lin-Manuel Miranda as Alexander Hamilton declares, "I'm not throwing away my [beat] shot."
No, sir, I am not. I am going to march back to that laptop and pound out that novel.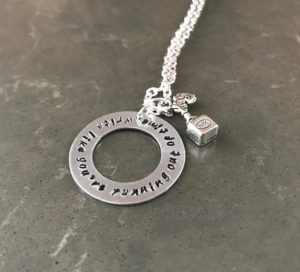 Another favorite: When Aaron Burr asks Hamilton, "Why do you write like you're running out of time? Write day and night like you're running out of time?"
Because writing is the most important thing?
Anyhow, because everything in the world lives on the internet, I found a necklace that there instructs me to "Write like you're running out of time."
Words to live, er, write by.
Yesterday I sent Book 5 in the Lola Wicks series off to my editor at Midnight Ink. You know what that means – hamster dance!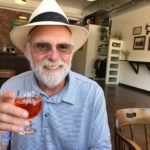 It also meant a lazy summer afternoon with my sweetie at a local cidery by way of celebration, sampling ciders with varying degrees of alcohol content, followed by astonishment that evening was upon us … funny how that works.
This morning brings only a wee headache, along with the sadness that accompanies the sendoff of any manuscript. The thing that I've cursed for so long for the way it's dominated my mornings before work, chewed up my weekends and made me possibly not the most pleasant person to be around – gone.  What to do now? There's only one thing.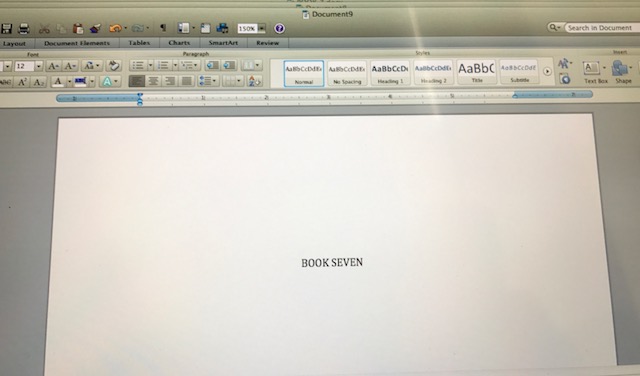 After weeks writing about Afghanistan, I'm back to Book 5 in the Lola Wicks series, which takes place in Utah.
Pause for whiplash.
But it's good to be hanging with Lola again, a protagonist I've come to love. Lola the character is a major pain in the ass, but she's a lot of fun to write, and I enjoy finding new ways to push her buttons. Over the years, people have asked me how I envision her – a question that usually takes the form of, "Who would play Lola in the movie?"
My first impulse: a major badass. Geena Davis as Thelma, getting ready to shoot the hell out of that semi.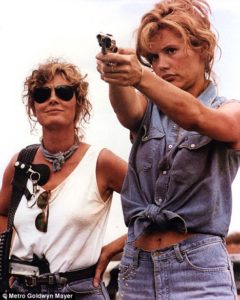 Lola is indeed a badass. But her badassery is of the more covert variety. The woman's a reporter, for heaven's sake. A professional observer. So then I flash to Sigourney Weaver in The Year of Living Dangerously.
She wasn't a reporter in that movie, although she fell for one (what was she thinking?). But her wary demeanor in that role is perfect for Lola. The trick will be, as deadline barrels toward me, to keep from getting punchy and hearing "Zuuuuullllll" in my brain as I write.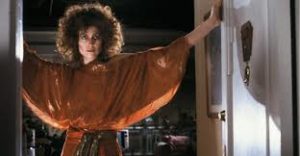 Who ya gonna call? Manuscript busters!
Oops. Looks like the punchiness has already set in.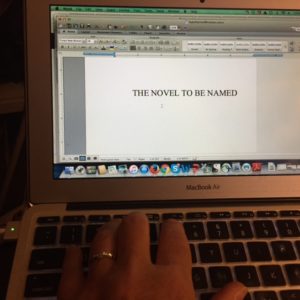 When it comes to aspirational writing about writing, the incomparable Octavia Butler – "I shall be a bestselling writer. … I will find the way to do this! So be it! See to it!" – reigns supreme,
But some days, especially the overwhelming ones toward the end of a project (This thing is crap. This thing is crap. This thing is crap.) something a little less lofty is in order.
Someone thoughtfully compiled a list posted on FlavorWire of things writers tell themselves to get through that day, that page, that paragraph, maybe even that next sentence.
A sampling:
From Henry Miller – "When you can't create, you can work."
From Flaubert via Helen Simpson – "Faire et se taire" … "Shut up and get on with it."
And, a version of everyone's ultimate mantra, from Jennifer Weiner – "Butt in seat and words on the page."
So be it! Get to it!
May 18, 2017 – It's May in Montana, which means there's fresh snow on the daffodils. Good weather for writing, right? Or, these days, editing.
I'm deep in a ms. full of track changes from my editor, and one comment comes up over and over again:
"Stay in scene."
Apparently my writing wanders off track as often as my thoughts. Anyhow, it's a great reminder, one with applications well beyond writing.
May 8, 2017. Today I slew some of my dearest darlings, wielding the delete key like the villain in a slasher flick. Very satisfying. Backstory, begone! Blood on the floor, baby. That is all.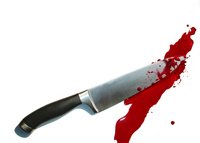 May 7, 2017 – I had three goals this weekend:
Draft a new chapter for Book 6 (check).
Finish reading the new Kate Shugak book by Dana Stabenow (check; highly recommended).
Run twenty miles (um).
The ego and I had a little tussle at mile twelve, when I wanted to quit. I made it another mile, by which point, I was limping. Time to declare defeat – for now.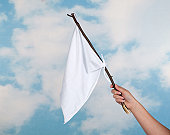 May 6, 2017 – With a deadline six weeks away, today is a rare free day, nothing to do but write. Huzzah! Right?
Well …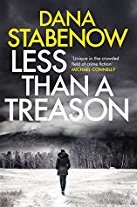 At midnight last night, the long-awaited next book in one of my favorite series, Dana Stabenow's Kate Shugak mysteries, was released after an interminable four-year wait from the previous book. Of course, I pre-ordered it.
But I made a deal with myself. The book would serve as a reward, both for today's writing marathon, and tomorrow's literal near-marathon – a twenty-mile training run. I'd limp home from the run with nothing to do the rest of the day but catch up with Kate and the rest of the gang in Stabenow's fictional Alaska park.
I went to bed last night serene in the knowledge that I had a Plan. Woke up around 1:30 a.m., my phone only inches away, the newly delivered book – Less Than a Treason – nestled within the app.
It couldn't hurt to peek, right? Just a chapter. Or two. Or … I finally put the phone down at 3 a.m. (There's a reason Stabenow's fans call themselves the Danamaniacs.)
I didn't finish the book. And I did hit the ms. hard today. But I'm counting the hours until those *$&#! twenty miles are behind me tomorrow, and I can settle in and finally find out how those skeletal remains ended up in that secluded valley. And what about Mutt? What in holy hell happened to Mutt?
Maybe I'll find out tomorrow. Or maybe it'll be another semi-sleepless night, unable to resist temptation and, honestly, not really caring.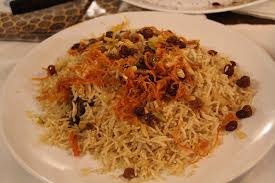 April 25, 2017 – For someone who hates to cook, I sure write a lot about food – probably because I like to eat.
Now I'm writing about Pakistan and Afghanistan, and drooling onto the pages, because the food there was so fabulous. Qorma and kebab and gulab jamun, oh, my! I savored fresh naan cooked in a cylindrical tandoor, the dough slapped against the walls, and pulled away with big hooks as soon as it puffed a little and browned, large fragrant flat loaves that we called "elephant bread" because they reminded us of elephant ears.
And I especially fell in love with Kabuli pilau, a lamb and rice dish with raisins and carrots and pistachios. Oddly enough, I've never tried to reproduce it at home. But here's a recipe for those so inclined.
The chances of my finding Kabuli pilau in Montana – or anywhere in a thousand-mile radius – are minuscule. I may just have to try that recipe myself.
April 24, 2017 – And now, my favorite part of writing – editing.
Because 99 percent of the time, writing is just a slog. Every so often you get that paragraph that works from the get-go – at which point, you stop and sacrifice a small helpless animal to the writing gods. But now the slog is over. The first (okay, zillionth) draft is done, and now I get to make it better. Much more to the point, I'm no longer working alone.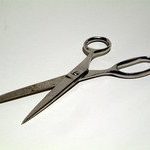 This week, I got the proposed revisions for the WIP from my editor, in the form of five single-spaced pages of conceptual edits, and the ms. with line edits. Many, many line edits. I hear enough complaining about editors that I guess some people don't like this part. Me, I love it. It's as though someone just handed me a road map that shows a very clear path to a better book.
That path involves cutting through a lot of underbrush of passive voice, confusing passages, inadequate scenes, etc. Some of that will involve an ax. Some, scissors. By the time I send it back to the editor, I hope to be wielding only a scalpel. Hear that faint screaming? It's the summary execution of darlings. Good riddance, I say.
---