BLOG
Today's guest post comes courtesy of Seattle-area writer and editor Jim Thomsen. Within seconds of reading it, I'd ordered Koryta's most recent book.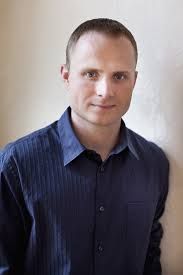 Michael Koryta is one of the fastest-rising stars in crime and thriller fiction. And given how the 31-year-old is rapidly expanding his literary palette from series detective novels to standalone thrillers rich in theme, character and setting, we may be witnessing someone who will soon grow beyond the boundaries of genre to become one of the biggest names in literature, period.
Meanwhile, it's Montana's great fortune that Koryta took an interest in Montana and made it the setting of his latest novel, THOSE WHO WISH ME DEAD. It's received some of the best reviews of Koryta's career — Amazon's editors recently named it the Best Book of The Year So Far in the Mystery, Thriller and Suspense category — and, as you'll see below, seems to be on the fast track to becoming a feature film.  
The story: When 14-year-old Jace Wilson witnesses a brutal murder, he's plunged into a new life, issued a false identity and hidden in a wilderness skills program for troubled teens. The plan is to get Jace off the grid while police find the two killers. The result is the start of a nightmare.
The killers, known as the Blackwell brothers, are slaughtering anyone who gets in their way in a methodical quest to reach him. Now all that remains between them and the boy are Ethan and Allison Serbin, who run the wilderness survival program; Hannah Faber, who occupies a lonely fire lookout tower; and endless miles of desolate Beartooth mountains.
The clock is ticking, the mountains are burning, and those who wish Jace Wilson dead are no longer far behind.
Kortya graciously answered a few questions from Jim Thomsen, a Seattle-area book editor and freelance writer, by e-mail — just before departing for yet another backpacking trip through the Beartooths. 
The books about a Denver cabbie, that is. I came home from the Rocky Mountain Fiction Writers Conference in September with a copy of The Asphalt Warrior, by the late Gary Reilly. Made the mistake of cracking it open late at night at the end of a grueling day, thinking I'd read a couple of pages before dozing off. Alas—and thankfully—there's no dozing off when reading Reilly.
Within a day, I'd finished the first in a series of tales about Murph, a cabbie who frequently wonders "Why would anyone want to DO anything?" and "Why would anybody go anywhere?" Reilly's story is as good as his character's, albeit considerably more bittersweet.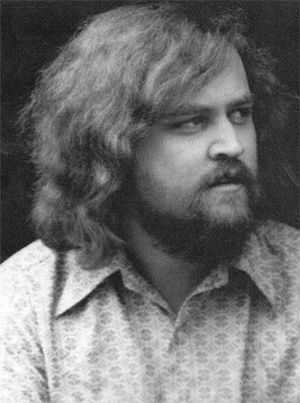 Reilly (at left), a Denver cab driver, wrote fiction for years, winning a Pushcart Prize in 1979. He moved on to novels, although never saw them published. Upon his death in 2011, his manuscripts went to close friends Mark Stevens, a novelist, and Mike Keefe, who formerly worked together at the Denver Post. The two took it upon themselves, successfully, to see the 11 Murph novels published. Running Meter Press, an imprint of Big Earth Publishing, has published three so far – The Asphalt Warrior, Ticket to Hollywood, and Heart of Darkness Club. Two more – Home for the Holidays, and Doctor Lovebeads – are to be released Nov. 21. Seeing the novels published is a labor of love for Keefe and Stevens.
Keefe, who won a Pulitzer Prize for his editorial cartoons, is retired. But Stevens has a day job, in addition to writing his mystery novels featuring western Colorado hunting guide Allison Coil. (Antler Dust was released in 2007 and Buried by the Roan in 2011. Midnight Ink will publish Trapline next fall, and also the fourth novel in the Allison Coil series.)
I posed the obvious question to Stevens: Why take on such a time-consuming project?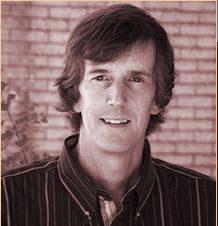 His answer: Here's the deal on Gary: he was a) a writing machine and b) incredibly generous of his time to me. He edited and re-edited and thought and re-thought Antler Dust many, many times. He would "live" with my novels for months and months and help me shape them. He'd send me emails late at night; he would call me. No writing pal was more generous or giving. He did the same for three other books that are still on my shelf – so much better for the role he played. He planted the seed for the idea for Trapline, too, by the way. I wish to hell he was here to help me with it now. I posted some sample emails here to give people a flavor.
That;s class. And friendship. All writers should be so lucky.
My parents have been doing quite the tap dance these last few weeks, what with both their daughters publishing first novels. My sister Kathleen, who writes as D.C. McLaughlin, recently came out with her vampire novel, Deadly Conversations. The title—and hence, the very cool cover—comes from the series of conversations between a 300-year-old Bavarian vampire, and a bookstore owner who just happens to be a witch, and who is determined to stave off the threat to her town that the vampire represents. Are vampire novels my thing? Not particularly, as Kathleen noted in her acknowledgments. But maybe that's why I liked her book so much. She eschews sexy-teenage-vampire stuff in favor of focusing on family and its importance. And she sneaks in a lot of fascinating historical information about vampires and witches that goes well beyond the usual stereotypes.
My own novel, Montana, goes out into the universe today. I'll be reading from it at Missoula's Fact and Fiction downtown branch next Friday, and elsewhere around the state and region in the coming months (see the schedule, here). Our parents probably offer the best publicity a writer could want, contacting their wide range of acquaintances around the country and the English-speaking world about their daughters' accomplishments, and—we hope—guilting people into buying the books.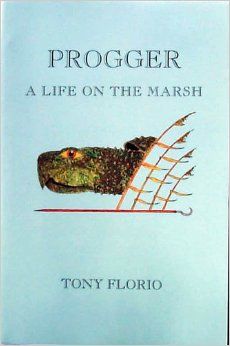 In a way, Kathleen and I didn't have much choice about becoming writers. We grew up surrounded by books and writers. My dad, Tony Florio, wrote and illustrated Progger: A Life on the Marsh, a memoir of his life, and by extension ours, as the manager of a wildlife refuge on the Delaware Bay. My mother, Patricia, for a time wrote a column for the Delaware State News called Windfields, based on the same experiences. And my brother, Roger, writes a mean legal brief, which is to say he's actually found a way to make serious money from writing. Likewise my daughter Kate Breslin, who condenses her political data analysis into actual comprehensible English. My son, Sean Breslin, has already published one short story, Flood and more can only be in the offing.
No grandkids yet, but I can just picture them, noses buried in books, pausing only to scribble their own stories that I hope, someday, to guilt people into buying.
At least, that's how the action-packed schedule felt at the Rocky Mountain Fiction Writers' Colorado Gold Conference this past weekend. So many good sessions, and nowhere near enough time to take advantage of them all.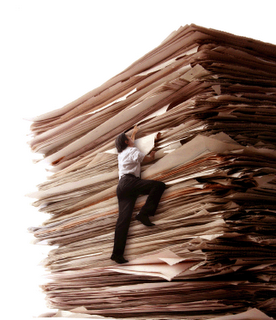 One of my favorites was a slush pile panel featuring literary agents Kristin Nelson and Sally Harding, of the Cooke Agency, going through the first two pages of several manuscripts. Actually, Nelson and Harding only read a couple of the submissions all the way through to the second page. Most got the big eye-roll and rejection within just a few sentences.
Poor grammar, incomprehensible imagery, awkward or lazy writing – all were immediately apparent.  It was a terrific lesson in just how much rides on that first page – that no matter how wonderful the rest of your manuscript might be, no one will ever see it if you don't nail the beginning. Scary to see, but good to know.
Another good thing – meeting fellow writers, not always something that comes naturally. Historical fiction writer Aimie Runyan put it well in a blog post of her own: "As much as it may break your little introverted writer's heart, networking is probably the most important part of attending."
I wish I'd come up with the idea of an online critique group on my own, but so glad that Jamie Raintree , who writes women's fiction, suggested it. I'm already loving the daily status reports from those in our group, especially the incentive they provide to keep me on track with my own projects.
Finally, the workshops on the brutal business of publishing were invaluable. I thought I'd done a good job of educating myself in that regard, but the conference let me know how very much I have to learn, even in matters as simple as etiquette (Lesson learned: Don't waste a pitch conference asking advice you could have sought in a hallway chat.) The good thing? Now I'm plugged into an organization that offers plenty of help. And I'm already looking forward to the jump-start of next year's conference.
(image: http://www.colindsmith.com/blog/tag/query-letter/)
I know, I know. It's heresy to event hint at flaws in David Simon's work. Because, he is The Greatest Television Writer of all time and, I'd argue, one of the best writers, period. Love his characters and the dilemmas they face. Happily watch his shows over and over again.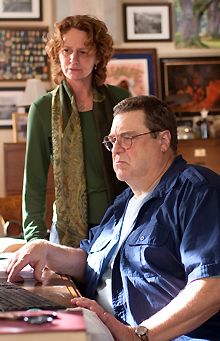 But I've finally gotten around to Treme and while it's just as brilliant as everything else he does, one aspect of the first season makes me just the tiniest bit queasy. (This is probably a good place to acknowledge the show's need to underscore the lasting effects of Hurricane Katrina.) Still. This particular plotline features John Goodman as a Tulane English professor and novelist, and Melissa Leo as his wife, who pushes him to finish his novel as a way of reclaiming a career derailed by storm.
Pause for hysterical laughter. 
More to the point, Goodman spends an inordinate amount of time staring at the blank computer screen (so far, so par for the course), hitting the delete key after he does write something (I'm still with him), typing gobbledygook to look like he's busy (Uh-oh. Verging into Jack Nicholson/ The Shining territory now) and generally falling apart from the Agony of It All.   Read the rest of this entry »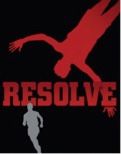 Today, with the Missoula Marathon fewer than two weeks away, it seems appropriate to run this guest post from J.J. Hensley, whose debut novel Resolve takes place during the Pittsburgh Marathon (which he ran). Hensley's topic really resonates with me as it comes during a recent spate of family visits – wonderful, but challenging in terms of writing. His post is a good reminder about priorities:
Why Tiny Pink Shoes and Writing Do Not Mix
Three months.  Nobody ever believes me, but it only took me three months to complete the first draft of my novel, Resolve.  If it sounds like bragging, I certainly don't mean it that way.  If anything, it's a self-criticism of my lack of a writing process and how I tended to selfishly sit at the computer, block out the rest of the world, and type furiously as thoughts of plotlines and characters in a fictional world swirled in my head.  Most of the concepts for the book were generated in my mind as I enjoyed my hobby of distance running or as I quietly sat in the car and cruised down Pennsylvania roadways commuting to and from my "real" job.  Those moments were my "me" time when very little came between me and my mental writing.  Words simply sped along unimpeded down various routes in my brain and came together to create a coherent story.
You may have noticed I'm using the past tense when referring how I went about things.   It was a different time.  It was simple.  It was serene.  It was madly productive.  Now, all of that has been crushed like a bug… by tiny pink shoes.
Got your attention, didn't I? And truly, the reference to strippers is germane. We'll get to it in a minute. But first the retreat – in this case, the second annual Creel (an adaptation of Choteau Retreat for Excellence in Literature) gathering outside Choteau, Montana. 
It's the brainchild of journalists Bill Oram, who covers the Utah Jazz at the Salt Lake Tribune, and Alex Sakariassen of the Missoula Independent, and this year included returnees Aaron Falk (also a Trib sportswriter), University of Utah journalism professor Matthew LaPlante, Jamie Rogers (until recently of the Independent), Camilla Mortensen of the Eugene Weekly , and – through some wonderful stroke of luck – me. 
The long weekend of critiquing, hiking, and critiquing some more amid some of the best scenery on the planet underscored yet again for me why it's so important for writers to find community. For me, few things are more inspiring and energizing than talking about writing with other people who truly care about it. My son, Sean Breslin, detailed the philosophy far better than I in a recent blog post of his own:
"… You realize how lucky you are to be sitting at a table with other people who care enough to give up their evenings so they can help you improve your writing, and how much talent and sincerity go into every comment and every critique and piece submitted to the group."
Then there's the practical stuff. Here's where we get to the strippers, more particularly, pasties, and not the Butte kind (edible, and pronounced pass-ties, anyway). I'm working on a novel set in the North Dakota oil patch. You can't write about the patch without including strip bars – at least, I sure can't. I'd included what I thought was a pretty clever detail, a young woman applying pasties shaped like yellow hard hats to her impossibly large and very fake breasts.
 Someone posed the question: "Are strippers in North Dakota required to wear pasties?"
Ummm. In my very limited experience (for newspaper stories! Really!), all strippers wear pasties. A quick check of the smartphones by the Creel crew revealed just how limited that experience was. No pasties required, at least not in North Dakota.
It seems like a little detail. But my feeling is that getting a detail like that wrong can undermine an entire book. The minute a reader stops trusting you, you're sunk. So out with the pasties. And thanks, Creel crew, for the addition of bare breasts to my new novel.
The New Yorker April 29 issue, with John McPhee's piece "The Writing Life: Drft No. 4"  (subscription required) could not have arrived at a better time.
I'm only on Draft No. 2 of my sequel to Montana, still light years away from the growing certainty that accompanies a fourth draft – but light years ahead of the absolute torture that is the first. 
"There are psychological differences from phase to phase," McPhee writes, "and the first is the phase of the pit and the pendulum. After that it seems as if a different person is taking over. Dread largely disappears. Problems become less threatening, more interesting."
"Dread" is a perfect word to apply to first drafts.  "My animal sense of being hunted," McPhee calls it, and that's as good a description as any. I can almost picture slavering doubts eager to devour the plodding writer of  any first draft. In fact, when working on a first draft, I can spend hours conjuring pictures of such doubts rather than setting words down on the blank page.
Anne Lamott, in Bird by Bird: Some Instructions on Writing and Life, her essential book on writing, talks about the necessity of "shitty first drafts." Boy, do I ever have that part down cold.
Thing is, for years my standard answer to the standard job-interview question about writers I most admire was "John McPhee." Now I find out that, even at the top of his game, he's still a damn mess during his first drafts. Which means that my own process isn't likely to get any easier – insult on top of the injury of knowing that I'll never approach his level of mastery.
I could natter on like this for a while longer, but it's just a cheap trick to put off getting back to work on that second draft. And I really need to finish that because the third will be easier and the fourth easier still. Onward.
(McPhee image: Macmillan)
It's been tough to concentrate on fiction this past week, what with the tragic and riveting events in Boston. I lost way too many hours of sleep following the Boston Globe and its reporters on Twitter, and could not be more grateful for their thoughtful and accurate work. 
Today on NPR's Morning Edition, Dennis Lehane – who sets many of his novels such as "Mystic River" and "Gone Baby Gone" in his home city of Boston – reflected on the week, in words as eloquent as any he's written: "The thing that I'll never forget from any of this … those civilians who in the first 10 seconds of the first explosion ran toward their fellow human beings, ran into absolute danger … just one of the finest examples of human grace under pressure I've ever seen. Then you extend that to all the members of law enforcement and the way they handled that. And then you extend that to the way the city didn't rush to judgment, the city didn't have any sort of reaction against Arab-Americans, which I think was an early fear. There was none of that."
This morning, he said, "I wrote for the first time in six days."
I don't know that I believe that people, or by extension an entire city, ever completely heal from something like this. But resuming the motions of normalcy – that's a great thing. Tomorrow I'll join hundreds of people in Missoula on a benefit run for those in Boston. And then I'll look away from Twitter and back to the blank screen and get some writing done.
Here's a great piece, short and very much to the point, on writing from Neil Gaiman that my running buddy Joni posted on Facebook yesterday.
I love the way it harkens back to that phase all of us go through, where our writing sounds like a pale and shaky version of whatever we're reading at the moment.  I'm grateful to Gaiman for pointing out the value in that. No matter how timidly you're writing, at least you're doing it – and of course, the more you write, the more likely it is your own insistent voice will break through. I also love the link to the Hand in Hand project by Shared Worlds, with all manner of  writing advice scrawled upon writers' hands.
Gaiman's – "Write. Finish things. Keep Writing" – is spot on, especially the part about finishing things. And ya gotta love Patrick Rothfuss, with the best writing advice of all time, "Sit your ass down and write."
(Photo from SharedWorlds)
---