BLOG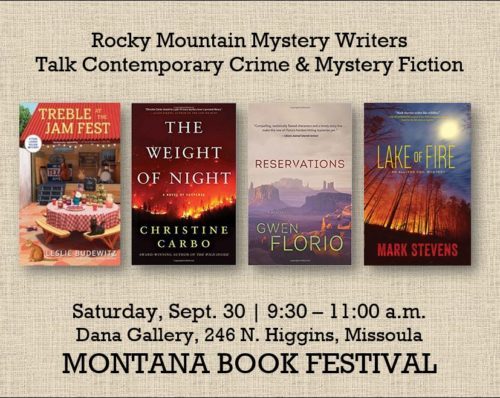 Sept. 17, 2017 – Holy cow, things got busy all of a sudden.
I'm still recovering from last weekend's most excellent Rocky Mountain Fiction Writers Colorado Gold Conference.
Next weekend launches the tour for Montana Noir, one of the most fun projects I've ever worked on. Check out the full tour schedule.
The Noir Tour morphs into the Montana Book Festival, where in addition to Noir-related events, I'll also be on a panel featuring fellow Rocky Mountain crime writers Leslie Budewitz, Mark Stevens and Christine Carbo.
Then, after the shortest of breaks, it's off to Toronto for Bouchercon, the huge mystery book convention where I'll moderate one panel and be on another.
All the deets are on the events page. Pretty sure times like this are why the phrase "writing around the margins" was invented. That said, I've snagged "my" table (in the back, by bakery – nom!) at Break Espresso, latte'd up, and am settling in for a long and happy day at the WIP and various other projects that have nada to do with the day job. Hope to see you at one or another of these events.
The general rule for writers is that when someone criticizes your work, suck it up, Buttercup. After all, everyone's taste is different. Every so often, though, you get a knock that's almost humorous.
This past weekend, I was at the Rocky Mountain Fiction Writers' annual Colorado Gold conference. (If you're in the West and write fiction, check 'em out. Amazing group.)
One night featured a book signing by several of us, lined up at long tables with our books, all of us casting sidelong glances at the around-the-room line of people waiting to get their books signed by Diana Freaking Gabaldon, who is possibly one of the smartest – and also the funniest – people on earth.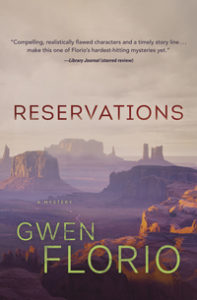 Finally, a lone straggler wandered up to my spot on the table, picked up my fourth book, Reservations, started to read, and immediately laughed.
I knew why she was laughing. If I say so myself, that book's opening is kickass.
I preened. "The first sentence, right?"
She nodded. Already basking in anticipated praise, I picked up my pen and prepared to write something witty and generous when I signed her copy.
"I guess you have no control over what your editors do to your work, right?"
And with that, she put the book down and wandered away.
I laughed at myself for a long time. But you know what? I'll be forever grateful to my editor for not touching that sentence. Here it is:
The day that would see Ben Yazzie transformed into shreds of flesh in too many evidence bags began with a rare strong and satisfying piss. 
Kickass.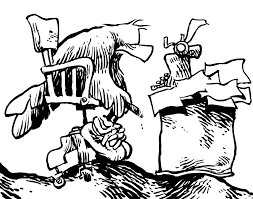 Sept. 6, 2017 – I love the day job, I really do. But recently – what with fires and smoke (and fires and smoke and fires and smoke) – it's been a lot of job.
So I'm even happier than usual to take off my editor's eyeshade and put on my novelist's hat and head off to Denver for the Rocky Mountain Fiction Writer's Colorado Gold Conference – three whole days with nothing to do but talk, think and breathe fiction. Lord almighty. I just might die of happiness.
This year, I'm tickled to be giving a workshop on Sunday – Brilliant Disguise: How to Turn Real People into Fictional Characters.
One downside? It's at 8 a.m. Sunday.
Another? This one is the mother of all downsides – I'm up against my friend Andrea Catalano and Heather Webb's workshop – The Joy of Great Sex, on how to write sex scenes.
Pretty sure I'll be talking to an empty room!
I recently had the fun of being interviewed for the Rocky Mountain Fiction Writers podcast by Mark Stevens, who writes the Allison Coil mystery series. Stevens interviewed me about Jon Krakauer's new book, Missoula: Rape and the Justice System in a College Town, and also on my own writing process. For my purposes, though, the podcast really gets rolling when Mark talks with Jim Heskett, author of The Whistleblower Trilogy (and whose website describes him as "author, podcaster, charlatan.")
Part of that interview focuses on the differences between "pantsers" – writers who work by the seat of their pants – and "plotters," the more rational among us, who write from a detailed outline. Anyone who's ever seen my desk (well, you can't actually see the desk because its surface is buried in stacks of Important Stuff) would correctly tag me as a pantser. A part of me envies plotters – how wonderful to face the blank page, knowing what belongs. Prevailing wisdom suggests that many writers who start out as pantsers eventually go over to the dark side, which is how I think of plotting.
So imagine my glee in hearing Heskett, whose portion starts at about 27 minutes in, describe himself as a plotter gradually turning pantser.
At about 33 minutes, Stevens asks him about "this new world of seat of the pants writing":
"At once, it's more fun and a lot more tortuous," Heskett says. "I mean, it's more fun because I don't know where the story's going to go and sometimes I come up with stuff that surprises me. … Sometimes it's also incredibly tortuous when I don't know where the story should go next."
I found further affirmation in Heskett's description of his first draft as "essentially like a very, very, very long outline." That's my process, too, although I didn't have a term for it. It's reassuring to hear that I'm not alone in the hot mess of the first draft process.
Check out that podcast, and the others on the Rocky Mountain Fiction Fiction Writers website. As always when listening to writers talking about writing, there's much terrific and useful information.
The books about a Denver cabbie, that is. I came home from the Rocky Mountain Fiction Writers Conference in September with a copy of The Asphalt Warrior, by the late Gary Reilly. Made the mistake of cracking it open late at night at the end of a grueling day, thinking I'd read a couple of pages before dozing off. Alas—and thankfully—there's no dozing off when reading Reilly.
Within a day, I'd finished the first in a series of tales about Murph, a cabbie who frequently wonders "Why would anyone want to DO anything?" and "Why would anybody go anywhere?" Reilly's story is as good as his character's, albeit considerably more bittersweet.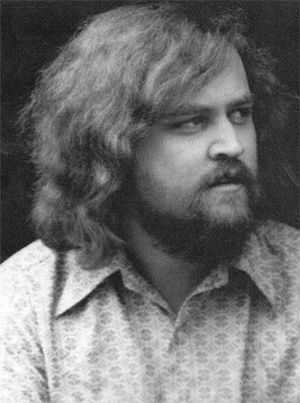 Reilly (at left), a Denver cab driver, wrote fiction for years, winning a Pushcart Prize in 1979. He moved on to novels, although never saw them published. Upon his death in 2011, his manuscripts went to close friends Mark Stevens, a novelist, and Mike Keefe, who formerly worked together at the Denver Post. The two took it upon themselves, successfully, to see the 11 Murph novels published. Running Meter Press, an imprint of Big Earth Publishing, has published three so far – The Asphalt Warrior, Ticket to Hollywood, and Heart of Darkness Club. Two more – Home for the Holidays, and Doctor Lovebeads – are to be released Nov. 21. Seeing the novels published is a labor of love for Keefe and Stevens.
Keefe, who won a Pulitzer Prize for his editorial cartoons, is retired. But Stevens has a day job, in addition to writing his mystery novels featuring western Colorado hunting guide Allison Coil. (Antler Dust was released in 2007 and Buried by the Roan in 2011. Midnight Ink will publish Trapline next fall, and also the fourth novel in the Allison Coil series.)
I posed the obvious question to Stevens: Why take on such a time-consuming project?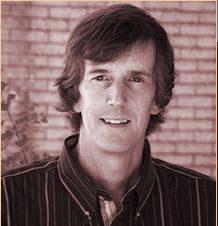 His answer: Here's the deal on Gary: he was a) a writing machine and b) incredibly generous of his time to me. He edited and re-edited and thought and re-thought Antler Dust many, many times. He would "live" with my novels for months and months and help me shape them. He'd send me emails late at night; he would call me. No writing pal was more generous or giving. He did the same for three other books that are still on my shelf – so much better for the role he played. He planted the seed for the idea for Trapline, too, by the way. I wish to hell he was here to help me with it now. I posted some sample emails here to give people a flavor.
That;s class. And friendship. All writers should be so lucky.
At least, that's how the action-packed schedule felt at the Rocky Mountain Fiction Writers' Colorado Gold Conference this past weekend. So many good sessions, and nowhere near enough time to take advantage of them all.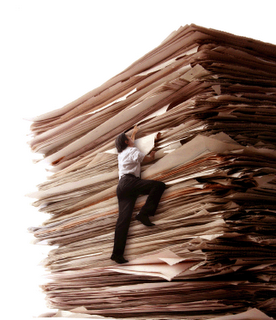 One of my favorites was a slush pile panel featuring literary agents Kristin Nelson and Sally Harding, of the Cooke Agency, going through the first two pages of several manuscripts. Actually, Nelson and Harding only read a couple of the submissions all the way through to the second page. Most got the big eye-roll and rejection within just a few sentences.
Poor grammar, incomprehensible imagery, awkward or lazy writing – all were immediately apparent.  It was a terrific lesson in just how much rides on that first page – that no matter how wonderful the rest of your manuscript might be, no one will ever see it if you don't nail the beginning. Scary to see, but good to know.
Another good thing – meeting fellow writers, not always something that comes naturally. Historical fiction writer Aimie Runyan put it well in a blog post of her own: "As much as it may break your little introverted writer's heart, networking is probably the most important part of attending."
I wish I'd come up with the idea of an online critique group on my own, but so glad that Jamie Raintree , who writes women's fiction, suggested it. I'm already loving the daily status reports from those in our group, especially the incentive they provide to keep me on track with my own projects.
Finally, the workshops on the brutal business of publishing were invaluable. I thought I'd done a good job of educating myself in that regard, but the conference let me know how very much I have to learn, even in matters as simple as etiquette (Lesson learned: Don't waste a pitch conference asking advice you could have sought in a hallway chat.) The good thing? Now I'm plugged into an organization that offers plenty of help. And I'm already looking forward to the jump-start of next year's conference.
(image: http://www.colindsmith.com/blog/tag/query-letter/)
That's what it feels like, anyway, at the Renaissance Denver Hotel, which is hosting the annual Rocky Mountain Fiction Writers Colorado Gold Conference.
For the next three days, the hundreds of attendees can immerse themselves in topics such as "Arrows, Swords and Pointy Sticks: The Realities of Medieval Warfare," "Poisons!" and "The Joy of Writing Great Sex." OK, those are the attention-grabbing ones. And that last topic is as important as it is salacious, because you do not ever, ever want to win this award, or spur the reaction of the reader on the right.
But in addition to workshops on how to get those crucial details right, the conference is full of practical sessions on social media marketing, dealing with agents and editors, and the bewildering developments in the fast-changing publishing industry. Different topic tracks offer advice on how to craft your novel, pitch and sell it – and then market it once it's sold. Great advice for beginning and published authors alike.
My own small contribution involves a first-time authors panel today, and co-hosting a networking table tonight on contemporary women's fiction. And, preview copies of Montana will be for sale in the conference bookstore!
On a sobering note, the hotel is full of Red Cross volunteers here to help the victims of Colorado's devastating floods. A last-minute addition to the conference is a silent auction to benefit those victims. Let's hope people bid generously.
(second image: shine.yahoo.com)
---