BLOG
March 29, 2017 – One good reason to put a manuscript aside for awhile is the way all of its annoying errors leap out at you when seen with fresh eyes. Typos, for instance. (On the first page? Really? Banging head against wall.) And inconsistencies.
For instance, one page references the black smoke pouring from the World Trade Center on 9/11; a few pages later, the smoke is white. (More head-banging. Ow.)
This set me, at an ungodly early hour, to watching videos of that day. The good thing is that both references were right – the smoke was black immediately after the planes hit, but boiled up in huge white clouds when the towers collapsed – making it easy to tweak the sentences into correct submission.
The bad thing? Reliving that day, the sense that our whole world was changing. And now, knowing that sense was right. Dammit all, anyhow.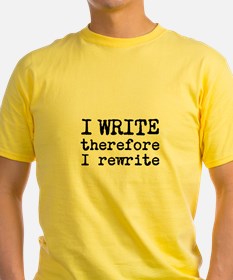 March 19, 2017 – The most amazing thing has happened. A novel that I've worked on off and on ever since traveling to Afghanistan in 2001 and 2002 has finally sold. The first version was (rightfully) rejected all over the place. I rewrote it, collected more rejections, and almost by accident turned to writing crime fiction, which did sell. Those novels had another, perhaps more valuable, quality – they taught me how to write: how to plot, how to develop characters, how to structure and pace a novel. After writing three of them, I took advantage of a monthlong residency last year in Mexico (thanks, 360 Xochi Quetzal!) and took one last whack at what I've long called "the Afghanistan book," overhauling it completely, in essence writing an entirely different novel. As the above shows, the new approach was worth it. And the whole process underscores the old saying that all writing is rewriting. Amen.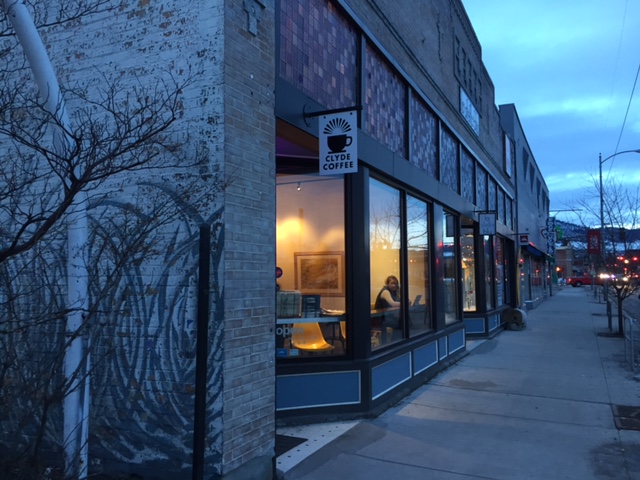 Feb. 24, 2017 – It occurred to me, as I don a spring coat for a 30-degree day with snow in the forecast, that I'm projecting like mad with Book 6. It's set in that delicious edge between spring and summer, when the wind finally loses its sharp edge and turns soft and caressing, when the sun warms instead of mocks. February, especially in Montana, is way too early to think about spring. And yet, as the ice slowly recedes from the streets, as bare patches of earth appear, all of us here are acting as though daffodils are about to sprout at any moment. The most hopeful sign? It's no longer full dark when I hit the coffee shop at 7 a.m. That alone makes the heart sing.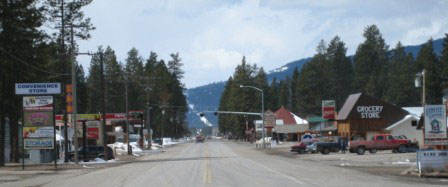 Feb. 20, 2017 – Well, I've done a terrible thing. I wrote as long as I could tonight, but when I stopped, Lola was still in Lincoln, Montana. I'm afraid she's going to have to spend the night there, because I was at the stage where I nearly had to prop up my eyelids with toothpicks. Lincoln, of course, was where the Unabomber was living when he was arrested. He was long gone by the time this story takes place, but I like to imagine that, a couple of decades earlier, Lola could have ferreted him out on her own, handily beating the FBI to the punch.
Feb. 19, 2017 – Ran eight miles today, the farthest since last summer, and the first time in many weeks without the hated-but-necessary Yak Trax that keep me from ending up on my butt. Didn't die. And, after a couldn't-be-helped break of a few days, got back to the ms. with 1,500 reasonably solid words, including a nicely developing plot twist. Nobody died there, either. Yet. Gotta savor these days, aching calves and all.
Feb. 14, 2017 – After years of writing in Word, I switched over to Scrivener for my last book.
It took some getting used to, but there was much to love. All of that organization, imposed like magic upon my chaotic process! I could just glance over at the left-hand column and see my chapters adding up. Very satisfying.
But I spend a lot of time writing in coffeeshops, where I prefer to use my tablet, rather than toting my laptop around. And it turns out that the (somewhat) recently released Scrivener app and I, we are not friends.
So for Book 6, I'm using Google Docs, which has many of the disadvantages of a Word document – i.e, one long, cumbersome doc, with the added disadvantage of feeling even clunkier. But it's portable. Huge up-side. And, its very clunkiness has proven an unexpected benefit. Because of it, I'm not tempted to zip back and forth in the doc, endless nitpicking as I go along. I just plow forward.
The process reminds me of that E.L. Doctorow quote in a Paris Review interview: "It's like driving a car at night: you never see further than your headlights, but you can make the whole trip that way."
That's how Book 6 feels, each day a contained bit of progress, all darkness and mystery ahead, but just enough light to get to the next scene.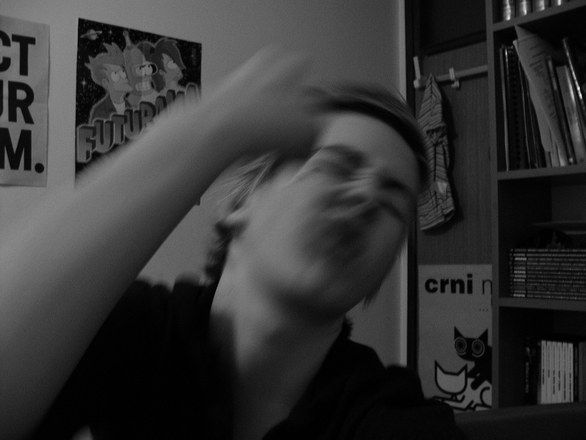 Feb. 7, 2017 – Just an observation about the weirdness of writing. Last year, when I was blissfully unemployed and thus with all the time in the world, I struggled mightily with Book 5.  That sucker fought me on every sentence. Each day I left my writing chair feeling as though I'd been punching myself in the face.
Now comes the first draft of Book 6, coinciding with my return to the day job, and with my writing time squeezed into hourlong chunks. And what happens? Book 6 rambles merrily along, surprising me daily by seeming to know exactly where it's going. (Although I've probably just jinxed it by writing that sentence.)
Anyhow, go freaking figure.
Jan. 27, 2017 – It's hard to do these days, what with the daily drumbeat of bad news. Today, refugees detained at airports. Trying to write, but afraid to look away, because what next? Managed a thousand words today, in fits and starts. Counting it was a win, a very small way to #resist.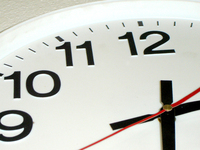 Jan. 23, 2017 – Yesterday, Sunday, I woke up excited about the fact that I had a whole day stretching before me with little to do other than to write. So what happened? Some of the most lackluster prose on the planet, that's what happened.
This morning, back to shoehorning in the writing before work, the clock ticking, ticking toward time to stop. And the words, they flowed. Go figure.
Jan. 20, 2017 – A few days ago, I whined about my editor's (admittedly reasonable) request for a synopsis of the novel I'm working on. Good God, I barely know what sentence I'm going to write next, let alone what the whole book's going to look like.
And yet. With that synopsis roughed out, and another under way, I've discovered the dirty little secret of synopses – you get to slap down those broad, broad brushstrokes that hint at just how fabulous this book will be. It's the lovely part before the actual writing begins, and the masterpiece you've fashioned dissolves before your eyes, leaving behind only the dreaded blank page.
Because a synopsis is, what? Two, five, maybe seven pages? That leaves a whole lot of white space to fill before the end. As in "The End." Ann Patchett captured this phenomenon far more eloquently than I (duh) in her wonderful essay, "The Getaway Car."
This book I have not yet written one word of is a thing of indescribable beauty, unpredictable in its patterns, piercing in its color, so wild and loyal in its nature that my love for this book, and my faith in it as I track its lazy flight, is the single perfect joy in my life. It is the greatest novel in the history of literature, and I have thought it up, and all I have to do is put it down on paper and then everyone can see this beauty that I see.

And so I do. When I can't think of another stall, when putting it off has actually become more painful than doing it, I reach up and pluck the butterfly from the air. I take it from the region of my head and I press it down against my desk, and there, with my own hand, I kill it. It's not that I want to kill it, but it's the only way I can get something that is so three-dimensional onto the flat page. Just to make sure the job is done I stick it into place with a pin. Imagine running over a butterfly with an SUV. Everything that was beautiful about this living thing — all the color, the light and movement — is gone. What I'm left with is the dry husk of my friend, the broken body chipped, dismantled, and poorly reassembled. Dead. That's my book.
Tomorrow, I set my synopses aside and go back to the manuscript. My poor, dead butterfly of a manuscript. A moment of silence, please.
.
---