BLOG
A couple of nights ago, I heard a friend – author Leslie Budewitz – read from her new book, BUTTER OFF DEAD.
It's the third in her Food Lovers' Village cozy mystery series, set in the fictional town of Jewel Bay, Mont., which oh-so-coincidentally resembles Budewitz's home of Bigfork, Mont., at the north end of Flathead Lake. Budewitz also writes the Spice Shop mystery series, set in Seattle's Pike Place Market. Her second book in that series, GUILTY AS CINNAMON, comes out in December.
Every time I think about juggling two different series simultaneously, my head hurts. These last few weeks, I've had the tiniest taste of Budewitz's reality as I finish the final edits on my next book, DISGRACED, coming out in March, while rewriting the first draft of the still-unnamed novel to follow.
DISGRACED is set in Wyoming, and the next book is set in Arizona. A few times each day, I have to make the mental shift from sagebrush to redrock. Then, when I'm done, I look out the window and see forested hills. Huhhhhh? It's all very disorienting.
I tell myself that the mental tap-dance keeps me nimble, yet another good exercise to stave off Alzheimer's in my dotage. But mostly, it just makes me feel like I'm in that scary, head-exploding scene from Scrubs. Only in my version, Dr. Cox intones, "You'll never make it as a writer."
Time to, a la Budewitz, tap-dance faster.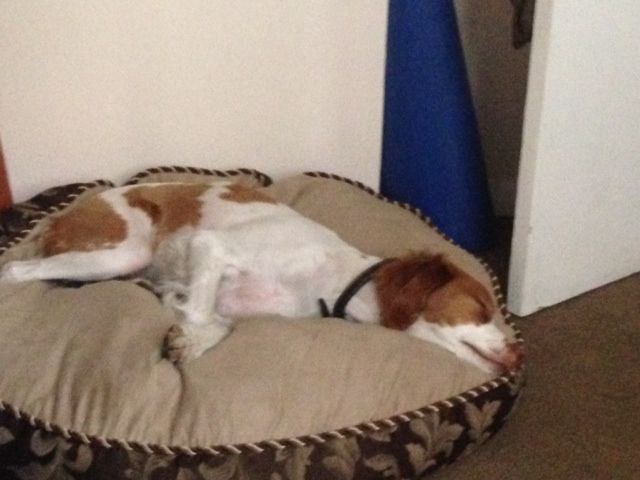 For awhile this summer, the days flew by far too fast. A Delaware-Vermont-New York City swing (the latter for ThrillerFest) kept me moving for weeks. Then, upon returning to Montana, I headed out again for readings and book signings in Butte, Livingston and Bozeman. After which, the temperatures soared in the 90s and stayed there, and I … just … stopped. Nell the office dog has the right approach for dealing with the heat, and my own isn't that different. Writing happens only with the fan trained directly on me. We've got fans buzzing all over the house – the place feels like a 747 about to take off.
It all makes me look back fondly on ThrillerFest, which took place at the Hyatt Grand Central in Manhattan, an establishment air-conditioned to a fine arctic chill. But the workshops were smokin' hot (a workshop on how much murderous detail is too much was a favorite) along with interviews with high-flying authors like Scott Turow, Ann Rice, R.L. Stine and David Morrell. International Thriller Writers offers an impressive program for debut authors – getting to know those folks was probably my favorite part of the week. I came home with Samuel W. Gailey's Deep Winter and John Dixon's Phoenix Island, and plan to order others as the TBR pile diminishes (that will happen someday, right?). It was such an honor to be a finalist, along with fellow Permanent Press author J.J. Hensley (Resolve and, coming in September, Measure Twice), for the first novel award – huge congrats to winner Jason Matthews (Red Sparrow).
Deep Winter seems like the right thing to be reading as the heat wave continues. Last year, I countered the summer doldrums by finishing work on my own Dakota, set during a subzero North Dakota winter . But I goofed this year, finding myself at work on Arizona, which takes place during a desert summer, with days even hotter than those plaguing Montana right now. Must. Plan. Better. 
Publishers Weekly recently came out with one of those "10 best" lists, this one of road books. I had some quibbles with the list, probably because I'd only read two of the books on it – The Road and Fay, and where the heck was Anywhere But Here?
Still, the list resonated, mainly because I've just finished two excellent road books, one fiction, one nonfiction.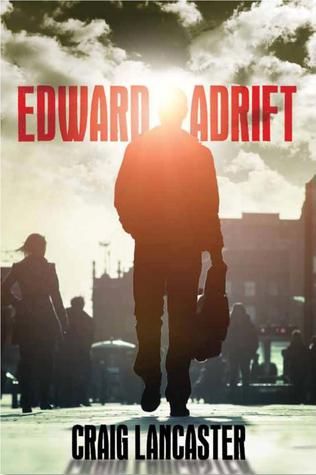 The novel, Edward Adrift, is Billings, Mont., writer Craig Lancaster's sequel to his 600 Hours of Edward, whose protagonist is a young man with Asperger's and obsessive-compulsive disorder. While Lancaster doesn't sugar-coat the difficulties of interacting with someone like Edward Stanton, he's created a character for whom readers can't help but root, even when a happy ending seems unlikely. Edward Adrift features an unhappy beginning, with Edward losing his job some months after his best, and nearly only, friends leave town. He sets out from Billings to visit them in Idaho and ends up in Eastern Colorado. It's the journey, dammit, and as the cliche implies, it's an internal journey as well.
In The Last American Highway: A Journey Through Time Down U.S. Route 83, Nebraska native Stew Magnuson's journey encompasses both those aspects, and has a strong historical component as well. The book, the first in a trilogy, traces the U.S. Highway 83 – one of the oldest and longest roads in the country, stretching from the Canadian to the Mexican border – through the Dakotas.
Both books took me through places I hold dear, the stretches of prairie that so often produce yawns in travelers. But there's no yawning in either of these books. Both Magnuson and Lancaster write with knowledge and affection about the landscape. And both authors people their work with compelling characters whose stories demand that you keep turning the page.
I've just finished (I hope) the manuscript for Wyoming, the third book in my Lola Wicks series. I did my road-tripping for that book last summer. Now I've started Arizona, and let me tell you, it's a struggle to sit in my chair and type when what I really want to do is get behind the wheel and head for the Four Corners, for the redrock country where Lola's latest adventures take place. I hope, when it's finished, Arizona will transport a reader as skillfully as Lancaster's and Magnuson's works. And maybe, in the meantime, Publishers Weekly will revise its list.
---