BLOG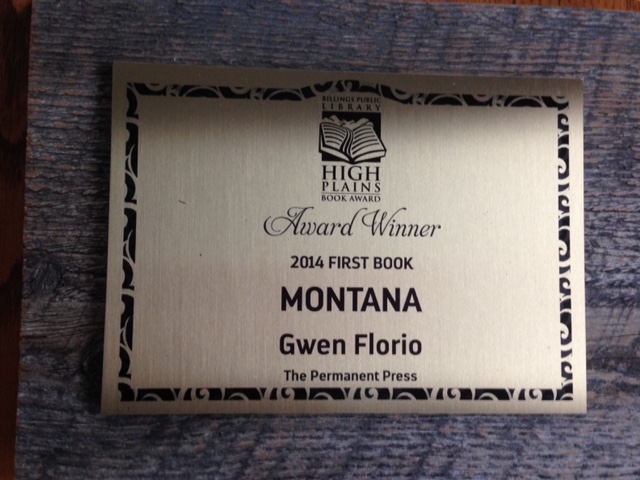 The recent High Plains BookFest in Billings was a treat in every way.
I kibitzed with old friends and met new ones, gained invaluable nuggets from the panels, and heard knock-your-socks off readings by novelist Melanie Rae Thon (The Voice of the River), poet Sheryl Noethe (Grey Dog Big Sky) and science author Julianne Couch (Traveling the Power Line). And my novel, Montana, won the prize in the first book category. 
In journalism, that last sentence probably would be called "burying your lead." The lead is the first sentence of a newspaper story and is supposed to contain the most important information.
I'm not going to play the false-modesty card. It was beyond wonderful to win. But the weekend's best reward was the festival itself. This year festival organizers included writers from Canada's prairie provinces—Alberta, Saskatchewan and Manitoba—reasoning correctly that we have more in common with one another than writers on the coasts of either of our countries. Total stroke-of-genius move.
It was great to hear the Canadian writers' perspectives on topics like the publishing industry there and government support (uneven though it may be) for writers. And, of course, we all wrestle with the same writing dilemmas. I left feeling as though some very rewarding friendships were begun, and others strengthened.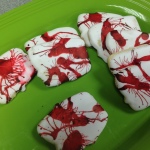 A couple of days later I was in Helena for the Lewis and Clark Library's Mystery Book Club meeting. The group had read Montana and, as always with book groups, came up with super-sharp questions, along with some great suggestions about books to read. And, they served thematic cookies–in this case, they looked as though they were covered in blood spatters. Excellent!
As always after listening to other writers and talking about writing, I returned to my own work reinvigorated, only to face the recalcitrant ending of the WIP. Lately, it's been kicking my ass. But armed with all that High Plains BookFest energy, I think I've given it a pretty good whupping in return these last couple of weeks. It may actually be shaping into something workable. Not quite ready to type "The End" on the draft yet. But it's within view.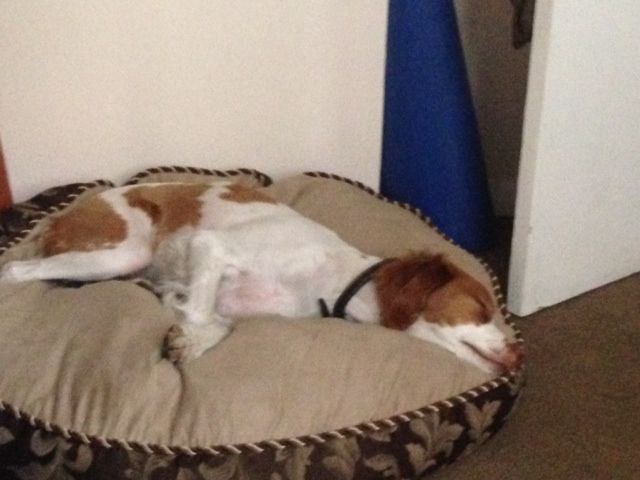 For awhile this summer, the days flew by far too fast. A Delaware-Vermont-New York City swing (the latter for ThrillerFest) kept me moving for weeks. Then, upon returning to Montana, I headed out again for readings and book signings in Butte, Livingston and Bozeman. After which, the temperatures soared in the 90s and stayed there, and I … just … stopped. Nell the office dog has the right approach for dealing with the heat, and my own isn't that different. Writing happens only with the fan trained directly on me. We've got fans buzzing all over the house – the place feels like a 747 about to take off.
It all makes me look back fondly on ThrillerFest, which took place at the Hyatt Grand Central in Manhattan, an establishment air-conditioned to a fine arctic chill. But the workshops were smokin' hot (a workshop on how much murderous detail is too much was a favorite) along with interviews with high-flying authors like Scott Turow, Ann Rice, R.L. Stine and David Morrell. International Thriller Writers offers an impressive program for debut authors – getting to know those folks was probably my favorite part of the week. I came home with Samuel W. Gailey's Deep Winter and John Dixon's Phoenix Island, and plan to order others as the TBR pile diminishes (that will happen someday, right?). It was such an honor to be a finalist, along with fellow Permanent Press author J.J. Hensley (Resolve and, coming in September, Measure Twice), for the first novel award – huge congrats to winner Jason Matthews (Red Sparrow).
Deep Winter seems like the right thing to be reading as the heat wave continues. Last year, I countered the summer doldrums by finishing work on my own Dakota, set during a subzero North Dakota winter . But I goofed this year, finding myself at work on Arizona, which takes place during a desert summer, with days even hotter than those plaguing Montana right now. Must. Plan. Better. 
\
In the midst of struggling with a particularly challenging scene in the WIP recently, the phone rang with the very welcome news that Montana is a finalist in the first book category of the High Plains Book Award. The official announcement came out today with the list of  all the finalists—some very nice company, indeed!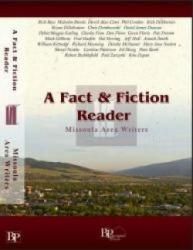 And speaking of nice company, a short story of mine is included in A Fact and Fiction Reader, one of a trio of story collections featuring regional authors, published by Bozeman's Bangtail Press. The collections are named for independent bookstores in Missoula (Fact and Fiction Books), Bozeman (The Country Bookshelf) and Livingston (Elk River Books). The Fact & Fiction reader includes works by Rick Bass, and Debra Magpie Earling and Deirdre McNamer – truly swoon-worthy company.
 Unfortunately, I'll miss the book's launch party tomorrow because I'm heading up to the Rocky Mountain Front for a long writing workshop weekend with several friends. To my mind, the Front is the most beautiful place in the universe (see photo, above), which is why I set my books there. To make the weekend even better, I'm winding it up with a Dakota reading  – sponsored by the Lewis and Clark Library – at the Latigo and Lace store in Augusta, the town on which my fictional community of Magpie is very vaguely modeled. 
In addition to gorgeous art and jewelry, Latigo and Lace features a very fine book selection, and for years I've made it a practice to stop there and buy a book whenever I'm passing through. I'm touched beyond belief that my own books are now included on its shelves.
So, if you're in Augusta Sunday between 1 p.m. and 3 p.m., stop on by!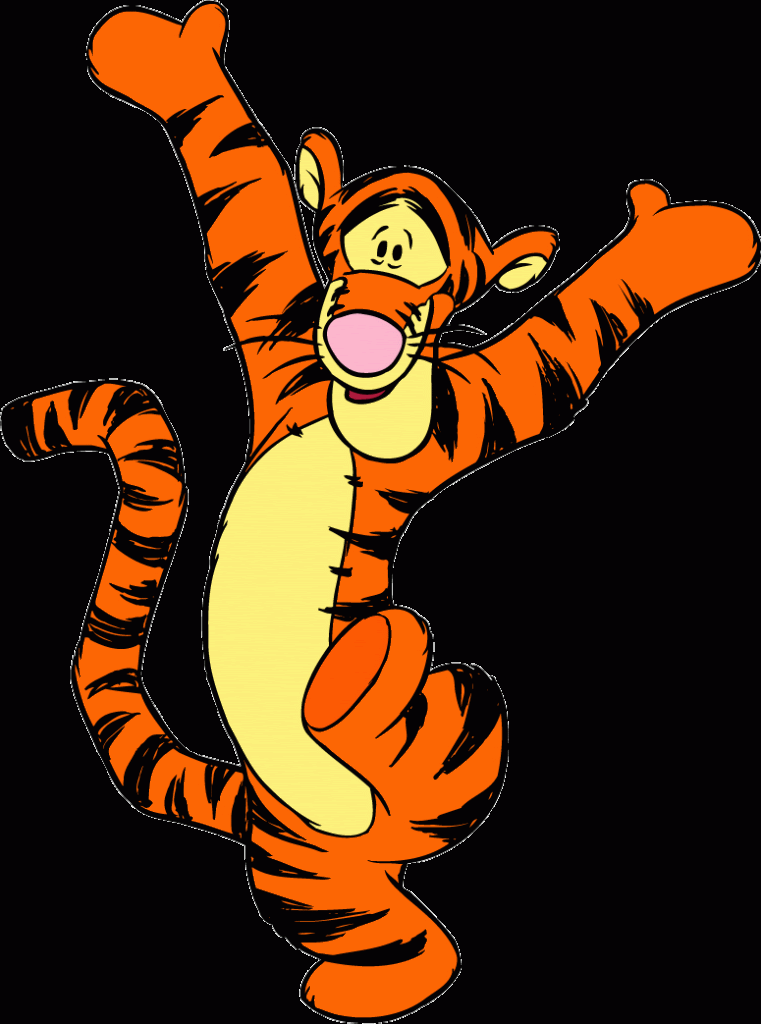 My day started with the utterly distracting news that Montana is a finalist in the International Thriller Awards' first novel category.
Just as much fun? Fellow Permanent Press author J.J. Hensley also is a finalist for his debut novel Resolve, about a murder during a marathon, told in 26.2 chapters. The nomination is particularly meaningful to both of us, given that we're published by a small press, and most of the other finalists in all the categories are books published by the Big Five.
Also fun—the fact that Laura Lippman, my fellow Pinckley Prizes honoree (for her very impressive body of work) is a finalist in the short story category. During the Tennessee Williams Festival last month in New Orleans, someone called Lippman the "Meryl Streep of mystery authors" because of all the awards she's won. I'd love to see her add another.
The awards will be announced in July at ThrillerFest, a big honking deal in New York City that features Scott Turow (I still remember staying up all night to read Presumed Innocent) as ThrillerMaster.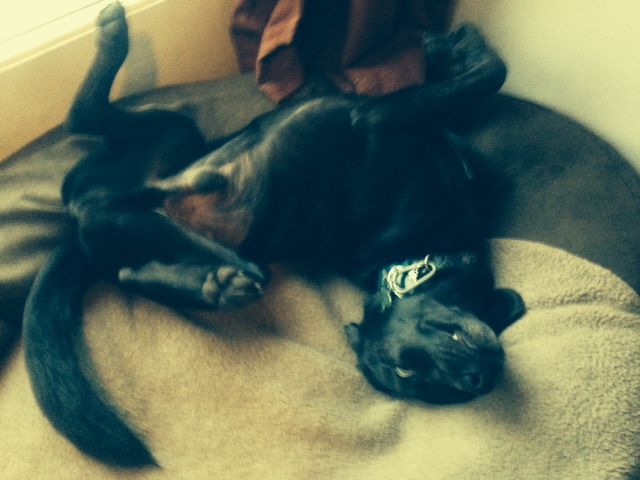 For much of the morning, the Writer Dance of Joy replaced real work. Nell and her buddy Finn were unimpressed. Sometimes I think dogs exist to bring writers down to earth.
Unbelievable news this week! Here's the news release from PinckleyPrizes.org:
Laura Lippman and Gwen Florio are the recipients of the inaugural Pinckley Prizes for Crime Fiction, named to honor the memory of Diana Pinckley, longtime crime fiction columnist for The New Orleans Times-Picayune. The prizes will be presented March 22, 2014, at the 28th annual Tennessee Williams/New Orleans Literary Festival. The presentation will take place at the historic Beauregard-Keyes House at 5 p.m. The Prizes are presented by the Women's National Book Association of New Orleans, of which Diana Pinckley was a founding member.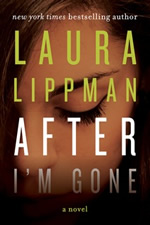 Bestselling author and part-time New Orleanian Laura Lippman is the winner of the first Pinckley Prize for a Distinguished Body of Work.  The author of 19 books, many featuring her signature character, Baltimore detective Tess Monaghan, Lippman is the author of the current New York Times bestseller, After I'm Gone, published by William Morrow.
In their statement about the choice of Lippman, the committee said, "Laura Lippman is one of those writers whose dedication to her home town of Baltimore has captivated American readers. She has created an enduring sleuth in Tess Monaghan, a complex character dealing with the issues that every contemporary woman confronts. And more than that, in her stand-alone works, Lippman has transcended the limits and challenges of genre to become a distinguished writer of social realism.  All that, and she has a wicked sense of humor!"
Lippman, said, "Of course I'm gratified to receive this award, but it is especially meaningful to me as I had the great luck to meet Diana, socially and professionally. I know we like to think that our culture, our society has moved beyond a point where we need prizes that are for certain genres or genders. But we haven't. And to have a prize that recognizes one's body of work, and to have that prize be part of the Tennessee Williams Festival in New Orleans, a city that truly embraces reading — I am overwhelmed at the honor of being the recipient. I love my second hometown."

Montana resident Gwen Florio wins the Pinckley Prize for a Debut Novel, for her first book, Montana, published by Permanent Press.  "Out of a field of excellent debut crime novels, we picked Montana because we completely fell in love with the main character. It's often difficult to pinpoint whysomeone is lovable. Suffice to say that Gwen Florio's protagonist Lola fully lives on the page, and what is even more compelling about this brave, irascible character is that she continues to live after the book is closed. She's fearless, flawed, intelligent, reckless, and funny, but most of all, she is defined by loyalty to her friend and a relentless pursuit of her killer."
Florio said, "As a recovering journalist, I'm honored and humbled that my novel featuring an investigative reporter has received this inaugural award named for a newspaper columnist – and that I share the award with another former journalist. It's especially meaningful to receive it in this city long known for treasuring journalism, particularly in these difficult times."
The Prizes were created in 2012 to honor Diana Pinckley, who was a founding member of the Women's National Book Association of New Orleans, as well as a civic activist who gave her time and energy to local and national causes. The WNBA-NOLA group, composed of writers, librarians, publishers, and booklovers, was founded in 2011; it is the local affiliate of the national group, which was founded in 1917. The judges this year were memoirist Constance Adler; Mary McCay, founding director of the Walker Percy Center for Writing and Publishing at Loyola University; and novelist Christine Wiltz.
Lippman and Florio will each receive a $2,500 cash award, as well as a beautiful paper rosette fashioned from the pages of their books, created by New Orleans artist Yuka Petz.
Submissions for the 2015 Prizes will be open April 1.
Jenny Shank's novel, The Ringer (The Permanent Press) won this year's High Plains Book Award for fiction.
"Shank's first at-bat as a novelist is a hit," says Kirkus, of Shank's tale of Denver cop Ed O'Fallon, involved in drug raid gone wrong. Both O'Fallon and the family of the raid's victim come together over their sons' baseball teams.
Shank, of Boulder, Colo., shares this year's High Plains awards with, among others, Shann Ray for his "American Masculine" short stories and Jim Harrison for his poetry collection, "Songs of Unreason."
Tom McGuane was named the Emeritus Award winner.
Lucky, lucky University of Montana freshmen. Their First-Year Reading Experience book this year is Maile Meloy's "Both Ways is The Only Way I Want It."
The short-story collection garnered accolades from the New York Times Book Review (10 best books of 2009), the Los Angeles Times (favorite fiction books of the year) and Amazon (top 10 story collections of 2009).  Meloy is no stranger to awards; her first book, "Half in Love" – also a short-story collection – won the PEN/Malamud award in 2003. And this year, her book for young readers, The Apothecary," tied with "Wildwood" by her brother, Colin Meloy, and his wife, Carson Ellis, for the E.B. White Read-Aloud Award during the Indies Choice Book Awards.
Tonight, Meloy will discuss "Both Ways is The Only Way I Want It" at 8 p.m. in the George and Jane Dennison Theatre. She'll hold a student forum Thursday at 11:10 a.m. in the University Center Theater.
The First-Year Reading Experience encourages all new students to read the same book, and teachers of freshman classes to use it as part of their curricula.
It's quite the literary week, what with the Nobel Prize for Literature, the Frankfurt Book Fair, and the finalists for the National Book Award.
LA Times book critic David Ulin reports on Nobel winner Mo Yan: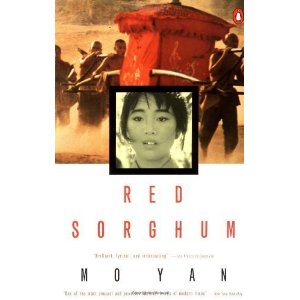 Mo Yan, the Chinese writer best known for his 1987 novel "Red Sorghum," has won the 2012 Nobel Prize in literature. In presenting the award, the Nobel committee cited Mo's "hallucinatory realism," which blends aspects of "folk tales, history and the contemporary."
Ulin points out that while Mo is one of China's most-banned writers, he's also been criticized for being too close to the establishment.
In Frankfurt, the book fair continues through Oct. 14. One way to follow along from afar is through its blog. A sample from Michael Bhaskar:
Computer games developers have started becoming a feature of the Book Fair. A flurry of licensing announcements from Penguin is only the start of what will become an increasingly important relationship for both industries.
Example? Rovio went to Frankfurt to announce its firstbook app, an iOS cookbook called "Bad Piggies' Best Egg Recipes," paidcontent.org reports.
And, finally, you've got about a month to catch up on your reading if you've missed any of these books. Finalists for the National Book Awards were announced yesterday and included a nod to the Iraq War. From the Washington Post:
Stories about the Iraq war hold a prominent place in this year's National Book Award nominations. "The Yellow Birds," a debut novel by Iraq vet Kevin Powers, and "Billy Lynn's Long Halftime Walk," the first novel by Ben Fountain, are among the five finalists for the fiction award.
The other fiction finalists: Dave Eggers' "A Hologram for the King," Louise Erdrich's latest, "The Round House," and MacArthur grant recipient Junot Diaz's "This is How You Lose Her."
The winners will announced Nov. 14.
Mystery Readers International is"the largest mystery fan/reader organization in the world." Founded by Janet A. Rudolph in Berkeley, California, it now has members in all 50 of the United States and in 22 foreign countries. Members vote each year to nominate and select the winners of The Macavity Award, named for the "mystery cat" of T.S. Eliot (Old Possum's Book of Practical Cats).
---