BLOG
Nov. 15, 2016 – Talk about product placement – right next to A.B. Guthrie's classic, THE BIG SKY. Thanks to Alex Sakariassen for this photo from High Country Gifts in the Missoula International Airport.
All (well, many, many, many) authors say this: Readings are pull-your-fingernails-out-with-pliers ordeals. I myself may have said this once or a thousand times.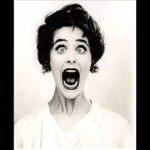 We are supposed to sensitive introverts, we writers, reveling in the fact that our job involves sitting in a little room all by ourselves for hours on end. It's our happy place. You know what's not our happy place? Out There.
Out There, we can't be our awkward, tongue-tied selves. We have to have actual conversations. Wear presentable clothes. We have to comb our hair, for God's sake. Oh, the torture.
That's true, a little bit. But you know what? A lot more, it's crap.
That was brought home to me last night when, after many months without any public appearances (by the time my next book, Disgraced, comes out in March, it will have been two years between books), I was invited to give a reading in Seeley Lake, Montana. The town, about an hour north of my home, is famous mostly because A River Runs Through It author Norman Maclean's family has a cabin there. There's good writer karma in Seeley Lake.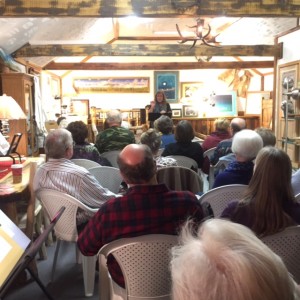 Just how good, I found out last night when – on a bluebird Saturday, when anyone with any sense would have been playing on the lake – people packed Grizzly Claw Trading Co. for the reading sponsored by Alpine Artisans Inc.
It wasn't torture. It was terrific. We talked about books and writing, and ate homemade treats and drank wine. I got a ton of new recommendations for books to read. When I think back, that's pretty much been my experience at every reading. Which underscores the following: It's an unbelievable privilege to talk with folks who are part of a community of knowledgeable and enthusiastic readers.
So here's my vow to stop whining about having to come out my cave and stand up in front of people and talk. Because it's not a performance. It's a conversation, and a wonderfully rich one at that. It was great to have last night's reminder.
Denver author Mark Stevens has just released TRAPLINE (Midnight Ink), the third in his mystery series featuring hunting guide Allison Coil. Kirkus Reviews praised its "all-too-believable conspiracy that could have been ripped from today's headlines," and author David Freed (the Cordell Logan mysteries) called it "a work of enviable achievement, the embodiment of an immensely skilled author in full stride." 
I've long been a fan, both of Stevens' persistence and work ethic (he wrote several novels before one was published) and of his work, starting with his first novel, ANTLER DUST. Stevens recently took time from his book tour to answer some questions about TRAPLINE and other topics.
Colorado is blessed with thousands of square miles of stunningly beautiful wilderness, the Flat Tops among them. Why did you choose that particular place as the setting for your novels?
Can you handle the truth? The Flat Tops chose me. I met the woman who inspired Allison Coil—a real-life female hunting guide—in the Flat Tops Wilderness. The character and the setting arrived in tandem. A package. They were inseparable in my mind. She was rugged and smart. At the same time, the Flat Tops blew me away as a very different corner of Colorado. The mountains are all chopped-off (and flat) and that changes the whole feeling of the landscape. It's quite serene and also quite lush, at least by Colorado standards. There are a 140-plus small lakes in the Flat Tops and it's full of wildlife. It's also smack in the middle of all the ripe New West – Old West issues in Western Colorado so the area just pulled me in as an interesting setting. Read the rest of this entry »
Of course, so is any day. But on Christmas, I always look forward to gifts of books—and to escaping the holiday hubbub with them as soon as I can slip away.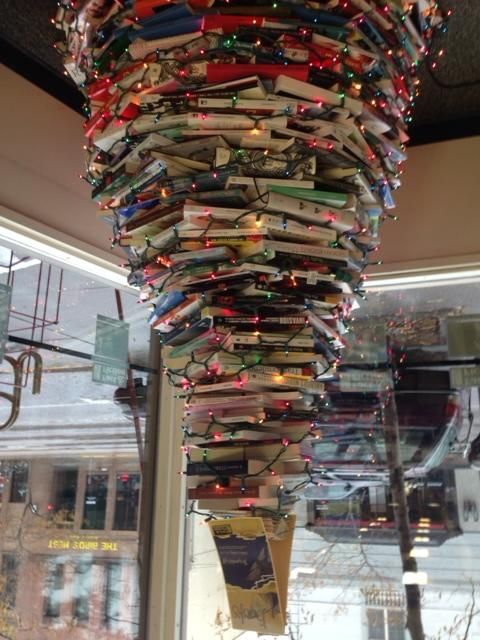 This year, I had the particular joy of signing several copies of my novel, Montana, that people  bought as gifts for friends and family. I hope that Montana will provide them with that same sense of escape.
For my own part, I feel as though I've been receiving gifts for months—the gift of being published by The Permanent Press, of being edited by Judy Sternlight, of being represented by agent Barbara Braun. Libraries and independent bookstores have generously arranged for readings and book signings. I'm part of a smart and supportive online writing group. And there's gift of thoughtful and attentive readers, many of whom have written to say that they liked the book. I could not be more grateful. Most astonishing, thanks to the support of my partner, Scott, and affordable health insurance from Obamacare, I've been able to turn writing into my day job. Pretty sure I'm the luckiest person on earth.
With all of those blessings, what could I possibly want for Christmas? World peace. The reversal of climate change. Health and laughter for my loved ones. The survival; nay, the flourishing, of independent bookstores. Fair compensation for writers. (Pause for hysterical laughter.) Lacking that last, another yummy glass of Scott's eggnog will do nicely.
Happy Christmas, all.
(photo: Fact and Fiction's book tree)
It felt like all books, all the time this past weekend – and the feeling continues this week.
I was fortunate to participate in Fact and Fiction's Indies First weekend, an event launched by author Sherman Alexie that featured area writers working in their local independent bookstores the weekend after Thanksgiving.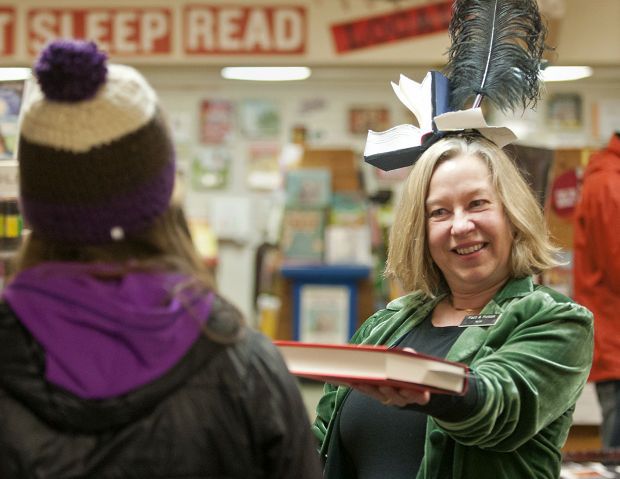 Saturday at Fact and Fiction featured David Abrams of Butte (Fobbit), David James Duncan of Lolo (The River Why), and Kim Anderson, Humanities Montana Festival of the Book organizer whose uber-cool hat ended up on the front page of the Sunday Missoulian in Tom Bauer's photo at right. I worked on Sunday, along with authors (from left, in photo above) Missoula's Rick Bass (All the Land to Hold Us), Bigfork's Leslie Budewitz (Death al Dente) and Ken Robison of Great Falls (Montana Territory and the Civil War). We served champagne and talked up books with store patrons. Great way to spend an afternoon.
I warmed up for Indies First on Sunday by going to a book group brunch hosted by Keila Szpaller and Brock Gnose. They went all sneaky and thematic on me by featuring Lola Prosecco (my protagonist's name is Lola Wicks) and Jameson's (Lola likes her occasional nip of same). The brunch was great fun – people asked lots of really insightful questions.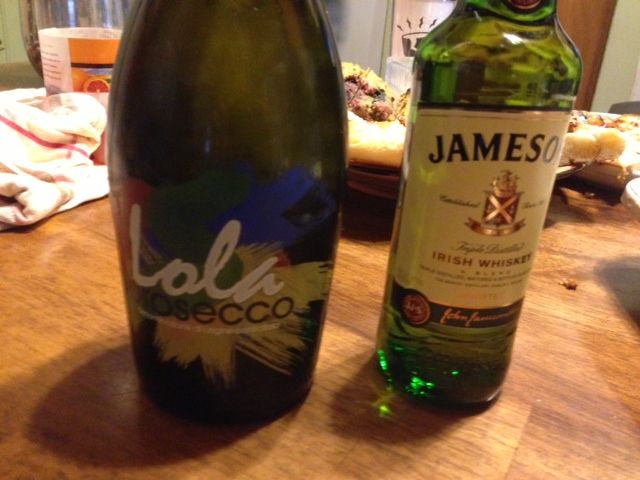 Today is a breather (by which I mean, a day to write), then on to Boulder for a reading Tuesday at the library there, and a reading at the library in Helena on Wednesday, both on days when the temperature is supposed to dive below zero. I'm hoping for stalwart readers. Luckily, things are supposed to warm up a little by Saturday, when I'll read at Shakespeare and Co. in Missoula (at 11 a.m. so readers who are Griz fans can sneak it in before the game).
Fun football fact: The Griz are playing the Coastal Carolina Chanticleers (such a literary name!), from Conway in South Carolina. My parents just arrived at their winter digs in Surfside Beach, not 20 miles away. Apparently it's in the 50s there, but folks are bundled up as though it's the dead of winter. The high in Missoula on Saturday is supposed to be 11. Those southern players had better wear their woollies.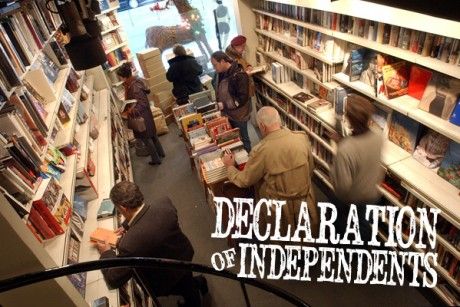 My little book takes its first plane ride this week when we head south to Denver, for a reading Friday evening (7:30 p.m.) at the Tattered Cover's Colfax location. I lived in Denver for nearly 10 years, and I think I spent about half that time, and a considerable amount of my paycheck, in the Tattered Cover, so I'm pretty excited about reading there. I'm also psyched to see family and friends, including a gathering of my old book group, The Book Cult. Good times ahead!
Also, on Thursday night, Montana will be the subject of The Write Question, Cherie Newman's public radio interviews with authors in the West. The show airs at 6:30 p.m. on Yellowstone Public Radio, 7:30 p.m. on Montana Public Radio, and also is distributed through PRX, the public radio exchange. You can also listen here. As a former journalist, it was strange being the one answering questions instead of asking them.
Next up, readings in Bozeman (Country Bookshelf, Nov. 20, 7 p.m.) and Dillon (The Bookstore, Nov. 21, 5 p.m.) and then back to Missoula for the Indies First weekend at Fact & Fiction.
Indies First is a helluva cool deal, cooked up by author Sherman Alexie and Seattle Queen Anne Book Company owner Janis Segress as a way for writers to promote their favorite independent bookstores. As Alexie writes:
Now is the time to be a superhero for independent bookstores. … Here's the plan: We book nerds will become booksellers. We will make recommendations. We will practice nepotism and urge readers to buy multiple copies of our friends' books. Maybe you'll sign and sell books of your own in the process. I think the collective results could be mind-boggling (maybe even world-changing).
Fact and Fiction's Indies First event starts Nov. 30 with  authors David Abrams and David James Duncan, as well as Kim Anderson from the Humanities Montana Festival of the Book. I'll be there the next day, Dec. 1, with authors Rick Bass, Ken Robison and fellow mystery author Leslie Budewitz. We'll answer questions, answer the phones, offer book recommendations and even (eek!) gift-wrap purchases.
After all, as Alexie reminds us, "The most important thing is that we'll all be helping Independent bookstores, and God knows they've helped us over the years."
Amen to that.
(image: bookstorepeople.com)
Every time I turn around, it seems as though another "best of" book list is mocking me with all the titles I never got around to reading this year. There's New York Times' 10 best books of 2012, and NPR's list of indie booksellers' choices, too.
Amazon lists 100 best, and Barnes and Noble has a hefty list of its own. (Meanwhile, those indie booksellers took a jab at Amazon by recommending "50 Best Uses for a Dead Kindle" as a holiday gift, The Guardian reported last month.)
It's not just the heavy hitters.  The Sandusky Register sought suggestions from writers and readers for its list, while the Christian County (Missouri) Public Library turned to its own librarians.
And those are just a very few of the general lists. There's no end to the (ahem) list of specifics.  Is Tolkien on your list of all-time favorites? Then you'll want to check out this list of the five best books about "The Hobbit."
Fancy yourself a photographer? Put that camera down and read. Start with these five.
Firmly on Eddie Arnold's  side in "Green Acres"? Here's some books on farm livin'.
Or maybe "Sideways" was more to your viewing taste.  In that case, these books about wine might be able to help you deliver a Paul Giametti-esque zinger about merlot.
Lest all these lists set your head to spinning, here's the good news: The holidays are a golden time for booksellers, as USA Today's Bob Minzesheimer details here:
"The holidays remain the heartbeat of print book sales," says Michael Norris, a publishing analyst for Simba Information, a market research firm. "When you give someone a gift, you want it to have some weight, to see them open it. You can't really do that with an e-book or a Barnes & Noble gift card."
This story could almost make me feel good about holiday shopping:
President Barack Obama made a quick trip to a Virginia bookstore for some Christmas shopping.

The president took his daughters, Sasha and Malia, to One More Page Books in Arlington, Va., on Saturday afternoon. … The White House says Obama bought 15 children's books that will be given as Christmas gifts to family members.
Let's hope lots of folks follow the president's example. Meanwhile, closer to home, beloved Missoula bookseller Barbara Theroux has found a way to sell e-books to her customers, and still benefit the Fact and Fiction bookstore that she manages, according to Jenna Cederberg's story in the Missoulian:
The bookstore is now offering "ebooks, ereaders and eaccesssories" at factandfictionbooks.com through Kobo, a Canadian e-reading company that has partnered with the American Association of Booksellers to help offer its service to independent booksellers. … An important Kobo system feature allows the store to get credit each time a user makes a purchase using their Fact and Fiction account, allowing customers to "shop indie" even online, Theroux said.
In addition to offering the Kobo ereader, Theroux is participating in the "Thanks for shopping indie" campaign when 20 titles will be 20 percent off through Dec. 22.
It's quite the literary week, what with the Nobel Prize for Literature, the Frankfurt Book Fair, and the finalists for the National Book Award.
LA Times book critic David Ulin reports on Nobel winner Mo Yan: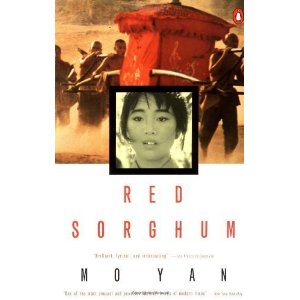 Mo Yan, the Chinese writer best known for his 1987 novel "Red Sorghum," has won the 2012 Nobel Prize in literature. In presenting the award, the Nobel committee cited Mo's "hallucinatory realism," which blends aspects of "folk tales, history and the contemporary."
Ulin points out that while Mo is one of China's most-banned writers, he's also been criticized for being too close to the establishment.
In Frankfurt, the book fair continues through Oct. 14. One way to follow along from afar is through its blog. A sample from Michael Bhaskar:
Computer games developers have started becoming a feature of the Book Fair. A flurry of licensing announcements from Penguin is only the start of what will become an increasingly important relationship for both industries.
Example? Rovio went to Frankfurt to announce its firstbook app, an iOS cookbook called "Bad Piggies' Best Egg Recipes," paidcontent.org reports.
And, finally, you've got about a month to catch up on your reading if you've missed any of these books. Finalists for the National Book Awards were announced yesterday and included a nod to the Iraq War. From the Washington Post:
Stories about the Iraq war hold a prominent place in this year's National Book Award nominations. "The Yellow Birds," a debut novel by Iraq vet Kevin Powers, and "Billy Lynn's Long Halftime Walk," the first novel by Ben Fountain, are among the five finalists for the fiction award.
The other fiction finalists: Dave Eggers' "A Hologram for the King," Louise Erdrich's latest, "The Round House," and MacArthur grant recipient Junot Diaz's "This is How You Lose Her."
The winners will announced Nov. 14.
OK, best news in my world. Nonetheless, the latest trends analysis from Publishers Marketplace(subscription required) underscores this as a terrific year for fiction:
The big trend observed in September–significantly higher fiction sales, driven by higher than ever sales of romance and women's fiction–continued apace. (Fiction sales were once again significantly higher in this period than ever observed before.) Children's sales finally  rose, after registering unusually low in September, and the total number of US deals for September 1 through October 7 was exactly the same this year as it was last year. But the comps for total six-figure sales nudged up at the end, putting 2012 ahead of 2011 for the same period.
The report also notes more major publishers picking up self-published books; 14 since late August, with 10 for six- and even seven-figure deals. Wowza on all fronts!
---