Christmas – a great day to curl up with a good book
Of course, so is any day. But on Christmas, I always look forward to gifts of books—and to escaping the holiday hubbub with them as soon as I can slip away.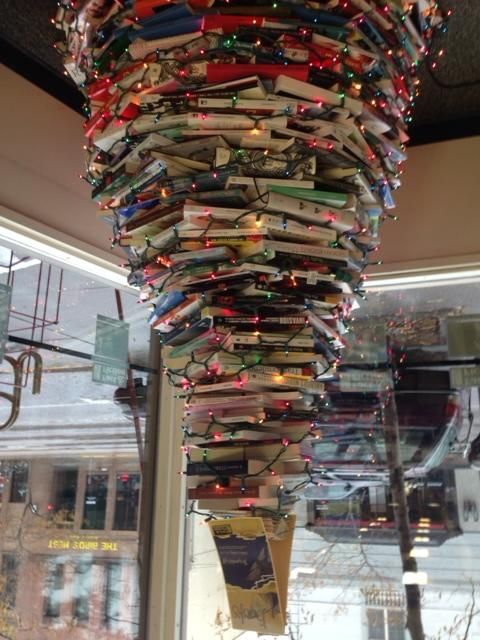 This year, I had the particular joy of signing several copies of my novel, Montana, that people  bought as gifts for friends and family. I hope that Montana will provide them with that same sense of escape.
For my own part, I feel as though I've been receiving gifts for months—the gift of being published by The Permanent Press, of being edited by Judy Sternlight, of being represented by agent Barbara Braun. Libraries and independent bookstores have generously arranged for readings and book signings. I'm part of a smart and supportive online writing group. And there's gift of thoughtful and attentive readers, many of whom have written to say that they liked the book. I could not be more grateful. Most astonishing, thanks to the support of my partner, Scott, and affordable health insurance from Obamacare, I've been able to turn writing into my day job. Pretty sure I'm the luckiest person on earth.
With all of those blessings, what could I possibly want for Christmas? World peace. The reversal of climate change. Health and laughter for my loved ones. The survival; nay, the flourishing, of independent bookstores. Fair compensation for writers. (Pause for hysterical laughter.) Lacking that last, another yummy glass of Scott's eggnog will do nicely.
Happy Christmas, all.
(photo: Fact and Fiction's book tree)
---
One response to "Christmas – a great day to curl up with a good book"