BLOG
I was bowled over to see both DISGRACED and RESERVATIONS on the Popular Culture Association/American Culture Association's summer reading list for mystery and detective fiction.
Of DISGRACED: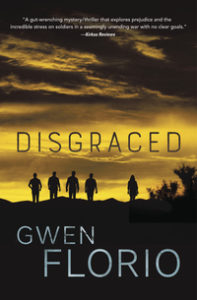 Disgraced contains much of the same timely social and political commentary as the earlier volumes in the series. Sexism and racism and their corrosive effects on both the victims and the perpetrators receive the principal focus, this time raising important questions about the cost of harassment for soldiers risking their lives to defend their country and for the civilians back home who care about them …. (Lola) may be home from the battlefields of Afghanistan, where she spent years as an international correspondent, but she continues to explore—and expose—crimes against women and minorities throughout the West.
And, of RESERVATIONS: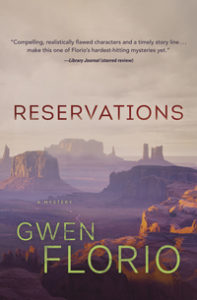 Reservations begins with one of the best opening lines I've read in a long time: "The day that would see Ben Yazzie transformed into shreds of flesh in too many evidence bags began with a rare strong and satisfying piss"…
Reservations offers all the usual Florio pleasures: lyric descriptions of the land and the people who inhabit it; cultural commentary on Native American communities, traditions, and history; Native American vs. white conflicts, both historical and contemporary; sharp critiques of big business and its effects on the well-being of those it impacts; a strong social justice approach that rivals that of Sara Paretsky in force and potency; and a solid, fair-play mystery. All four books in the series are excellent, and they keep getting better.
All I can say is … wow. Better than ice cream and strawberry shortcake on the Fourth of July.
Today's the official release date for Disgraced, my third novel in the Lola Wicks series, even though it started hitting shelves a couple of weeks ago.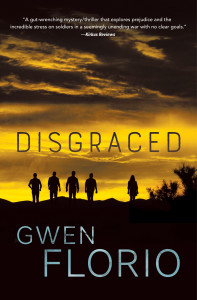 In this one, workaholic, vacation-averse Lola finds herself on vacation anyway, thanks to a money-saving furlough ordered by her newspaper. Let's just say she finds a story, anyway, and promptly abandons the vacation (the point at which any resemblance between me and my protagonist ends).
In addition to the mystery at the heart of the story, in Disgraced I tried to take on the way big institutions—in this case, the military—sometimes betray the people they're supposed to serve.
Reviewers have been kind enough to take note. Kirkus said Disgraced "explores prejudice and the incredible stress on soldiers in a seemingly unending war with no clear goals" and BOLO Books said "this one tackles important topics we as a society should be discussing."
Lest that sound like a grind, The Big Thrill, the magazine of the International Thriller Writers, called it "engaging, riveting and authentic."
And now I've tooted my own horn long enough. Good reviews are lovely, but readers' opinions are the ones that truly matter. It's time for Disgraced to make its own way out in the world while I work on the sequel, which I'm tempted to call Redeemed, although I'm pretty sure my editor has other, and better, ideas.
Finally, a word about the title, which clearly changes things up with the state-by-state model hinted at in my previous two books in the series, Montana and Dakota. A new publisher, Midnight Ink, is putting out Disgraced and the next two, and wisely felt that abandoning that model would give Lola more flexibility in her next adventures. I quite agree. Happy reading.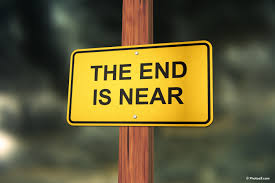 I take a lot of pride in treating my writing like the job it is.
In a 2014 interview with fellow Montana novelist Craig Lancaster, I announced that "I have a rule about not writing in my jammies. I have to be showered and dressed, more or less presentably, before I start work."
Um, Craig? I lied.
Not completely. That rule holds true for most of the writing. Until the very end, when all the rules go out the window. My lovely little schedule—writing in the mornings; beta-reading, blogging, marketing stuff—in the afternoons, flies away behind it. I've got proofs on Book 3 (Disgraced) due Dec. 1, and the manuscript for Book 4 due Dec. 15, so it's fingers to the keyboard all day and into the night, and damn the unnecessary niceties of grooming, etc. It's like finals week in college. Only longer.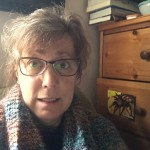 See that photo? Note: Panicked expression. Uncombed hair. PJs hidden by shawl. It was taken at 4 p.m. Yes, even as the dinner hour (to hell with dinner. What about cocktail hour?) approached, I had yet to shower or get dressed. But I had clobbered another few chapters into presentable submission, littering the floor with dead darlings.
That feels good. So does the fact that, after another few weeks, this craziness will be behind me. I can get reacquainted with soap and shampoo, my hairbrush, clothing beyond flannel and sweats.
The end is near, the end is near plays in the back of my brain like a threat and a promise, a little mantra that (nearly) obliterates the fact that beyond the achievements of sending off these two projects lies the abyss of the blank page, aka Book 5.
But that's a long way off. For now, it's back to the keyboard.
All (well, many, many, many) authors say this: Readings are pull-your-fingernails-out-with-pliers ordeals. I myself may have said this once or a thousand times.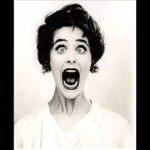 We are supposed to sensitive introverts, we writers, reveling in the fact that our job involves sitting in a little room all by ourselves for hours on end. It's our happy place. You know what's not our happy place? Out There.
Out There, we can't be our awkward, tongue-tied selves. We have to have actual conversations. Wear presentable clothes. We have to comb our hair, for God's sake. Oh, the torture.
That's true, a little bit. But you know what? A lot more, it's crap.
That was brought home to me last night when, after many months without any public appearances (by the time my next book, Disgraced, comes out in March, it will have been two years between books), I was invited to give a reading in Seeley Lake, Montana. The town, about an hour north of my home, is famous mostly because A River Runs Through It author Norman Maclean's family has a cabin there. There's good writer karma in Seeley Lake.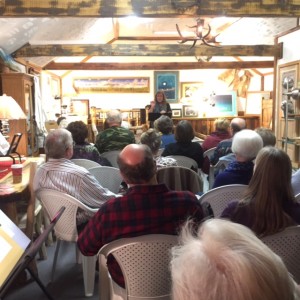 Just how good, I found out last night when – on a bluebird Saturday, when anyone with any sense would have been playing on the lake – people packed Grizzly Claw Trading Co. for the reading sponsored by Alpine Artisans Inc.
It wasn't torture. It was terrific. We talked about books and writing, and ate homemade treats and drank wine. I got a ton of new recommendations for books to read. When I think back, that's pretty much been my experience at every reading. Which underscores the following: It's an unbelievable privilege to talk with folks who are part of a community of knowledgeable and enthusiastic readers.
So here's my vow to stop whining about having to come out my cave and stand up in front of people and talk. Because it's not a performance. It's a conversation, and a wonderfully rich one at that. It was great to have last night's reminder.
A couple of nights ago, I heard a friend – author Leslie Budewitz – read from her new book, BUTTER OFF DEAD.
It's the third in her Food Lovers' Village cozy mystery series, set in the fictional town of Jewel Bay, Mont., which oh-so-coincidentally resembles Budewitz's home of Bigfork, Mont., at the north end of Flathead Lake. Budewitz also writes the Spice Shop mystery series, set in Seattle's Pike Place Market. Her second book in that series, GUILTY AS CINNAMON, comes out in December.
Every time I think about juggling two different series simultaneously, my head hurts. These last few weeks, I've had the tiniest taste of Budewitz's reality as I finish the final edits on my next book, DISGRACED, coming out in March, while rewriting the first draft of the still-unnamed novel to follow.
DISGRACED is set in Wyoming, and the next book is set in Arizona. A few times each day, I have to make the mental shift from sagebrush to redrock. Then, when I'm done, I look out the window and see forested hills. Huhhhhh? It's all very disorienting.
I tell myself that the mental tap-dance keeps me nimble, yet another good exercise to stave off Alzheimer's in my dotage. But mostly, it just makes me feel like I'm in that scary, head-exploding scene from Scrubs. Only in my version, Dr. Cox intones, "You'll never make it as a writer."
Time to, a la Budewitz, tap-dance faster.

I spent nearly four decades in the slam-bam world of daily journalism. In the early days, you'd report and write a story one day, and see it in the newspaper the next. By the time I left, the intensity had ramped up considerably, with stories going online within minutes of being written and, please God, edited.
By comparison, book publishing seems glacial. (As does, on most days, the writing. Why, oh why, does it take forever for the words to reveal themselves?)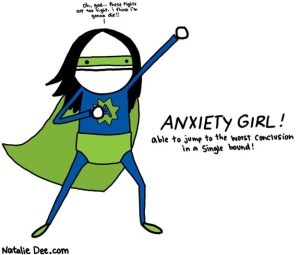 I turned in the manuscript for my third novel, Disgraced, to Midnight Ink a few weeks ago. It's not due out until March. That sort of time lag can make a neurotic writer worry that it's all just a dream. One clutches anxiously at the bits of proof along the way—the galleys, the reviews, the wonderful delivery of the actual book itself, with that delicious new-novel smell. Unfortunately, those things are still months away. Until recently, I was in full Anxiety Girl mode.
But now my first shred of proof exists, with an order form for Disgraced on IndieBound, the site that serves independent bookstores, and Amazon. The cover image isn't available yet, but I've seen an early version and it's fantastic.
Here's the description from Amazon:
When former foreign correspondent Lola Wicks heads to Wyoming for a Yellowstone vacation, she comes across a story that hits close to her past. One Wyoming soldier returning from Afghanistan commits suicide, two others spark a near-fatal brawl, and a woman is terrorized. Lola, accompanied by her young daughter, senses a story about whatever happened on the far side of the world that these troops have brought so disastrously home. But she soon realizes that getting the story must take second place to getting herself—and her little girl—out of Wyoming alive.
Cue the music of doom.
And speaking of doom, revisions to the manuscript are due in a few days. That l-o-o-o-o-n-g process I like to complain about? Times like these, it feels just as pressured as that old daily deadline.
---