BLOG
May 6, 2017 – With a deadline six weeks away, today is a rare free day, nothing to do but write. Huzzah! Right?
Well …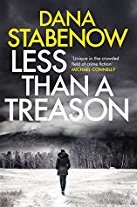 At midnight last night, the long-awaited next book in one of my favorite series, Dana Stabenow's Kate Shugak mysteries, was released after an interminable four-year wait from the previous book. Of course, I pre-ordered it.
But I made a deal with myself. The book would serve as a reward, both for today's writing marathon, and tomorrow's literal near-marathon – a twenty-mile training run. I'd limp home from the run with nothing to do the rest of the day but catch up with Kate and the rest of the gang in Stabenow's fictional Alaska park.
I went to bed last night serene in the knowledge that I had a Plan. Woke up around 1:30 a.m., my phone only inches away, the newly delivered book – Less Than a Treason – nestled within the app.
It couldn't hurt to peek, right? Just a chapter. Or two. Or … I finally put the phone down at 3 a.m. (There's a reason Stabenow's fans call themselves the Danamaniacs.)
I didn't finish the book. And I did hit the ms. hard today. But I'm counting the hours until those *$&#! twenty miles are behind me tomorrow, and I can settle in and finally find out how those skeletal remains ended up in that secluded valley. And what about Mutt? What in holy hell happened to Mutt?
Maybe I'll find out tomorrow. Or maybe it'll be another semi-sleepless night, unable to resist temptation and, honestly, not really caring.
Jan. 18, 2017 – When it comes to Nancy Pearl, I'm an unabashed fangirl. (Because what's not to love about the creator of the Book Lust guides?) Whenever the former Seattle librarian is interviewed on NPR, I try to stop what I'm doing, so that I can catch her reading recommendations.
This week, her "under the radar" recommendations included a book called "Slow Horses." I liked the sound of it – the "slow horses" are disgraced British intelligence agents – and I really liked the fact that the ebook went on sale that day for $1.99. Click.
Several very happy days later, I've just finished it and am looking forward to the next in the series by Mick Herron. All of which is a roundabout way of saying a good book recommendation is one of the best gifts you can give. Unless someone wants to give me a Nancy Pearl action figure!
Dec. 26, 2016 – Survived the holidays, despite a most unfortunate Hannukah/Christmas Eve story about white supremacists behaving badly in Montana, underscoring the reality that, in newsrooms, nothing good ever happens on the holidays.
But I also got a great present, made better still by the fact that the giver has no idea of his role. The best present, of course, is the ongoing gift of family and friends, good health, relative financial security, a job I love, and the unbelievable privilege of being a published novelist.
This gift was a pretty close second, though. I'm always seeking recommendations for good reads. Recently, via the magic of Twitter, I reconnected with an old Philadelphia Inquirer colleague, Larry Copeland, also turned novelist. (His debut novel, The Moaning Bench, will be released next month.) I scanned his blog and found this post about the works of John D. MacDonald, among others.
I came late to crime fiction, and so there are huge gaps in my knowledge, MacDonald's work among them. I spend a lot of time these days playing catch-up. Larry's post led me to The Deep Blue Good-by, the first in MacDonald's Travis McGee series. I peeked into it at about 11 one night, intending to scan a couple of pages before bedtime. Hours later, MacDonald had hooked me with sentences like this:
"I heard the lisping flap of water against the hull, the soft mutter of the traffic on the smooth asphalt that divides the big marina from the public beach, bits of music blending into nonsense, boat laughter, the slurred harmony of alcohol, and a mosquito song vectoring in on my neck."
That vectoring – that's all it took. So, thanks, Larry. Hope to return the favor, or at least pass it along.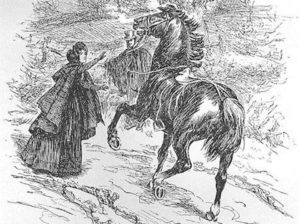 Nov. 17, 2016 -In a timely Washington Independent Review of Books column today, E.A. Aymar offers Eight Books to Comfort and Console You. Last night, I was in search of a book to do just that and turned to an old favorite, Jane Eyre. Who better than Charlotte Bronte's fierce protagonist, who refuses to compromise her principles, or bow to anyone's will, saying, ""I am no bird; and no net ensnares me: I am a free human being with an independent will." And, lest our Jane sound too stuffy, "I would always rather be happy than dignified." I fell asleep feeling better. Thanks (again), Jane.
Oct. 27, 2106 – Brutal insomnia last night.
Finally gave up on sleep and dove into The Sparrow. Wowza!
When life gives you lemons, etc.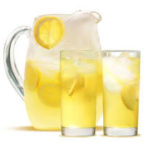 When people ask what I'm reading, I usually rattle off three or four titles. Lately, though, it's gotten out of hand. 
I've just finished The Painter by Peter Heller—now there's a novel to be savored—along with Hatchet, a young adult novel by Gary Paulsen recommended by a friend, and Vehemence, a short story by J.J. Hensley, whose debut novel Resolve is a finalist for an International Thriller Award. And I'm about to finish the most excellent Fire on the Plateau: Conflict and Endurance in the American Southwest by Charles F. Wilkinson, a history of legal cases that affected development in the region.
I'm a few chapters into Cavanila's Choices, the first in a trilogy of novels about the Minoan Cataclysm by Jesse Sisken, who in addition to being a fine writer is also my uncle. My obsession with Dana Stabenow's Kate Shugak series continues with A Deeper Sleep, the fifteenth of twenty books featuring Shugak. And, I'm reading a mystery manuscript by a friend of a friend.
What awaits? Busted, about the investigation into corrupt Philly cops that won Philadelphia Daily News reporters Wendy Ruderman and Barbara Laker a Pulitzer. Death in a Strange Country by Donna Leon, whose mysteries set in Venice I've been meaning to read for a long time.  (Even though I swore to finish reading at least one of the other books first, I confess to peeking into this for a chapter or two.) Another Wilkinson book, Blood Struggle: The Rise of Modern Indian Nations. And of course, the next Shugak mystery. I dread the end of that series. I'll miss Kate and Mutt and the gang terribly. Read the rest of this entry »
---