BLOG
I was bowled over to see both DISGRACED and RESERVATIONS on the Popular Culture Association/American Culture Association's summer reading list for mystery and detective fiction.
Of DISGRACED: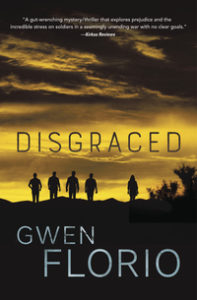 Disgraced contains much of the same timely social and political commentary as the earlier volumes in the series. Sexism and racism and their corrosive effects on both the victims and the perpetrators receive the principal focus, this time raising important questions about the cost of harassment for soldiers risking their lives to defend their country and for the civilians back home who care about them …. (Lola) may be home from the battlefields of Afghanistan, where she spent years as an international correspondent, but she continues to explore—and expose—crimes against women and minorities throughout the West.
And, of RESERVATIONS: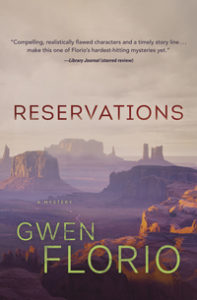 Reservations begins with one of the best opening lines I've read in a long time: "The day that would see Ben Yazzie transformed into shreds of flesh in too many evidence bags began with a rare strong and satisfying piss"…
Reservations offers all the usual Florio pleasures: lyric descriptions of the land and the people who inhabit it; cultural commentary on Native American communities, traditions, and history; Native American vs. white conflicts, both historical and contemporary; sharp critiques of big business and its effects on the well-being of those it impacts; a strong social justice approach that rivals that of Sara Paretsky in force and potency; and a solid, fair-play mystery. All four books in the series are excellent, and they keep getting better.
All I can say is … wow. Better than ice cream and strawberry shortcake on the Fourth of July.
Dec. 19, 2016 – First review for 'Reservations' is a good one!
"Florio (Disgraced, 2016, etc.) captures the culture and poverty on reservations still suffering from greed and mismanagement in a ripped-from-the-headlines story with a shocking ending." Kirkus Reviews
The New York Times poses a provocative question in its Bookends column this week: Do we really need negative book reviews?
As noted by Bookends columnists Francine Prose and Zoe Heller, the subject been the topic of much discussion recently. And Prose admits that there was a time when she thought, "Life is short, I'd rather spend my time urging people to read things I love."
That's an attractive idea. It's especially attractive to me as I recover from the sting of my first bad review in a major publication. The kindest thing that Publishers Weekly had to say about Dakota, the sequel to my debut novel, Montana, was that it was "disappointing."

How did this make me feel?
You get the idea. 
Luckily, Dakota had just gotten a good review from Kirkus, saying that "In Florio's capable hands, Lola Wicks is going to be around for a long, long time." Then Library Journal chimed in (in a review to be published Feb. 15), terming Dakota "riveting." That helped. The other thing that helped? Knowing that bad reviews are part of the drill. And that the inevitable had finally happened.
Prose went back to writing negative reviews, likening their usefulness to that of the child who pointed out that the emperor had no clothes. As Heller says in the Bookends column:
"… most writers do not write merely, or even principally, to escape from or console themselves. They write for other people. They write to have an effect, to elicit a reaction. That is why they scrap and struggle, often for years, to have their work published. Being sentient creatures, they are often distressed by what critics have to say about their work. Yet they accept with varying degrees of resignation that they are not kindergartners bringing home their first potato prints for the admiration of their parents, but grown-ups who have chosen to present their work in the public arena."
I spent a day wallowing. Then pulled up the big-girl panties and went back to work. The toughest thing about a bad review is that by the time you get it, it's too late to fix the problems the review might have nailed. That's why there's the next book. And the next. As we say here in Montana, somewhat less eloquently but more directly than Heller:
I really envy people who say they don't care about reviews; don't even read them, in fact. I can't even fake being one of those people. Whenever a good review for Montana came in, I danced around the room. The bad ones sent me into a fetal position. Luckily, there were more – lots more – of the former than the latter. Which created a whole new level of paranoia. What if people hated the sequel, Dakota? Well, the first review is in, and I did the happy dance. Kirkus Reviews, bless 'em, said that "the writing is top-notch, and the action builds at just the right pace. In Florio's capable hands, Lola Wicks is going to be around for a long, long time."
As my grandmother would have said, "from their mouth to God's ears."
In Dakota, Lola Wicks heads east, to the Bakken oil fields of North Dakota. The story that takes her there breaks in the deepest cold of winter. Talk about your polar vortex.
This coming week, Lola heads even farther east, to Philadelphia, my old stomping grounds. I'll be doing a reading there on Wednesday night, sponsored by the Rittenhouse Writers Group, at the Hooloon Art gallery. I'm excited about seeing family and old friends – and about introducing Lola, with all of her rough edges, to the big city. And of course, there will be a mandatory stop at Tony Luke's for a roast pork sandwich. Yum!
(Image: foodspotting.com)
And it is just as miserable as the last three weeks of a pregnancy. Anne Lamott says it far better than I (of course, Lamott says everything far better than I):
The worst time in any writer's life is the two months before publication. ALL writers become mental and pathetic, even those of devout faith, who have some psychological healing to lean up against, and gorgeous lives. All writers think that this time, the jig is up, and they will be exposed as frauds. 
Two months before publication, all writers worth their salt have days where they hate everyone, and wish everyone would just die. … And all writers wonder where the HELL were their editors?
All of this hand-wringing on my part is despite some truly wonderful reviews. On Tuesday, Library Journal named Montana Debut of the Month and said its "breathless pacing, strong characterizations, and a nuanced plot blend into an unforgettable read. With its strong sense of place and an intriguing ethnic character mix, consider for fans of Lori Armstrong, C.J. Box, and Wayne Arthurson." 
Also on Tuesday, Booklist called it "a gripping debut mystery."
People can judge for themselves next weekend when Montana gets trotted out to the public in a preview of sorts at the Montana Festival of the Book that starts next Thursday and that, for my money, is one of the best reasons to live in Missoula.
This year's festival looks to be the typically terrific event, with Sherman Alexie headlining the opening event, and James Lee Burke speaking at a Cajun-themed lunch. See Vince Devlin's story in today's Missoulian for more on the impressive list of writers featured at the festival. And, ahem, I'll be reading from Montana. More details in next week's blog post. 
(image: NPR.org)
At least, that's how the action-packed schedule felt at the Rocky Mountain Fiction Writers' Colorado Gold Conference this past weekend. So many good sessions, and nowhere near enough time to take advantage of them all.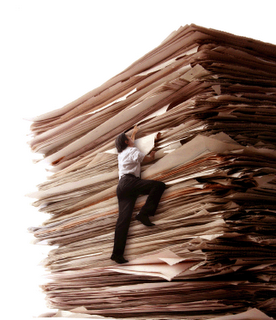 One of my favorites was a slush pile panel featuring literary agents Kristin Nelson and Sally Harding, of the Cooke Agency, going through the first two pages of several manuscripts. Actually, Nelson and Harding only read a couple of the submissions all the way through to the second page. Most got the big eye-roll and rejection within just a few sentences.
Poor grammar, incomprehensible imagery, awkward or lazy writing – all were immediately apparent.  It was a terrific lesson in just how much rides on that first page – that no matter how wonderful the rest of your manuscript might be, no one will ever see it if you don't nail the beginning. Scary to see, but good to know.
Another good thing – meeting fellow writers, not always something that comes naturally. Historical fiction writer Aimie Runyan put it well in a blog post of her own: "As much as it may break your little introverted writer's heart, networking is probably the most important part of attending."
I wish I'd come up with the idea of an online critique group on my own, but so glad that Jamie Raintree , who writes women's fiction, suggested it. I'm already loving the daily status reports from those in our group, especially the incentive they provide to keep me on track with my own projects.
Finally, the workshops on the brutal business of publishing were invaluable. I thought I'd done a good job of educating myself in that regard, but the conference let me know how very much I have to learn, even in matters as simple as etiquette (Lesson learned: Don't waste a pitch conference asking advice you could have sought in a hallway chat.) The good thing? Now I'm plugged into an organization that offers plenty of help. And I'm already looking forward to the jump-start of next year's conference.
(image: http://www.colindsmith.com/blog/tag/query-letter/)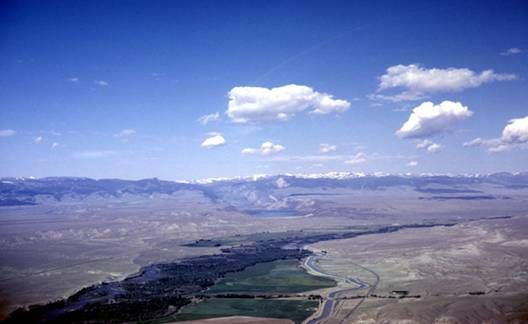 In a recent Q&A with Mark Stevens, author of the very fine Antler Dust and Buried by the Roan (full Q&A and his review of Montana here), I said that the most terrifying thing about writing fiction is the blank screen.
But, after a couple of weeks of doing the final proof on Montana (out next month!) and the more-or-less final revisions to Dakota (March 2014), the blank screen seems newly inviting. Those other tasks involved going over words I've written and rewritten and read and reread hundreds of times before. By the end of the process, I pretty much hated all of them.
But now, as I start Wyoming, the words are fresh and new. A good chunk of them won't survive, but it sure is fun to explore new territory. And this weekend, the exploration will be literal as well.
When I worked on both Montana and Dakota, I'd already written and rewritten drafts of each novel before going – or, in the case of Montana, returning – to the story's setting to nail down some details.
Wyoming involves a reversal of sorts. Even though I've just started writing the next chapter in Lola Wicks' life, I'm going to the part of Wyoming where most of the novel's action will take place.
As with Montana, it's hardly new territory. As a journalist, I reported several stories in and around the Wind River Reservation in central Wyoming, home to the Eastern Shoshone and Northern Arapaho tribes.
The country is hauntingly beautiful, and I look forward to seeing it again. As luck would have it, we're headed to Colorado for the Rocky Mountain Fiction Writers' Colorado Gold conference next week. We'll have to drive through Wyoming anyway and, in the interest of both book research and our own selfish desire for better scenery, we'll cut through Wind River on our way.
It's been close to a decade since I've been there. I look forward to seeing it again – but this time, through Lola's eyes. I wonder what she'll see?
(photo: EasternShoshone.net)
Humbled and happy here over the good things coming Montana's way. The Italian publisher Rizzoli has bought the rights, as has Page & Turner, the German imprint of Random House. Page & Turner also bought the rights to Dakota, the sequel to Montana.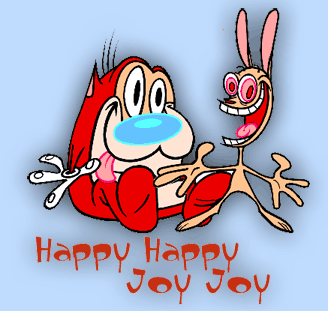 Dakota likewise features investigative reporter Lola Wicks, who this time turns her attention to some deadly goings-on in North Dakota's Bakken oil fields.
And, Montana  is getting some good early attention. Publishers Weekly (subscription only) gave it a starred review, calling Montana "an outstanding first novel," and adding that "believable action complements razor-sharp observations of people and scenery." Kirkus (available by subscription only until two weeks before the mid-October publication date) calls Montana "both evocative of the Montana countryside and a satisfying, hair-raising ride." Montana is, says Kirkus, "a promising debut."
I'd love to spend the day doing the writer's dance of joy. But editor expects the ms. for Dakota by Thursday. And the outline for Wyoming demands attention. So, off with the dancing shoes and back to the bootstraps – and to making sure that sort of clumsy wording gets scalpeled out of Dakota before I send it off!
---