BLOG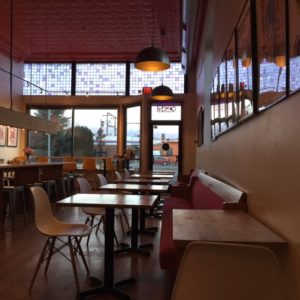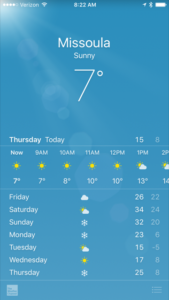 Dec. 8, 2016 – Got the coffeeshop almost to myself today. Usually by now it's a zoo, every table taken, espresso machine hissing and burbling. Why so deserted? The cold? But this is perfect writing weather!
One of the best days of my writing life occurred a year ago, when my first novel, Montana, won the Pinckley Prize for crime fiction. The prize is awarded to a woman crime writer in two categories – for a body of work, and a debut novel. Last year, Laura Lippman won the former, and I still can't believe I shared a stage with someone whose work I've admired for so long.
This year, the prize honors Nevada Barr, whose novels about crimes in national parks have kept me awake well into the night, and Adrianne Harun, of whose work I have the same expectation.
Her novel, A Man Came Out of a Door in the Mountain (Penguin Books), focuses on a subject close to my heart. Of it, the prize committee wrote:
"This story captured our attention with its poetic language. The novel is a genre-expanding meditation on the nature of evil and how this force manifests in the world. Harun based her fictional story on the real-life unsolved mystery of the aboriginal women who have been murdered or remain lost along the infamous 'Highway of Tears' in northern British Columbia. The factual grounding adds a chilling resonance to her seductive and beautiful writing."
I'm so happy that Harun will share what I've come to think of as the Pinckley karma. At last year's Tennessee Williams/New Orleans Literary Festival, where the prizes are awarded, I reconnected with former newspaper colleagues Stephanie Grace and Ellen Sweets. And, I made new friends among the members of the Women's National Book Association of New Orleans, which awards the prize that honors the Diana Pinckley, who reviewed mystery novels for the Times-Picayune.
Montana went on to win a High Plains Book Award, and its protagonist, Lola Wicks, will continue her adventures in a series of novels published by Midnight Ink Books. I credit both developments to the Pinckley karma.
Most of all, I want to once again thank the Pinckley Prizes organization for focusing on work by women, and especially on debut authors. It is such wonderful validation at the beginning of one's writing career. Congrats, Adrianne, and enjoy.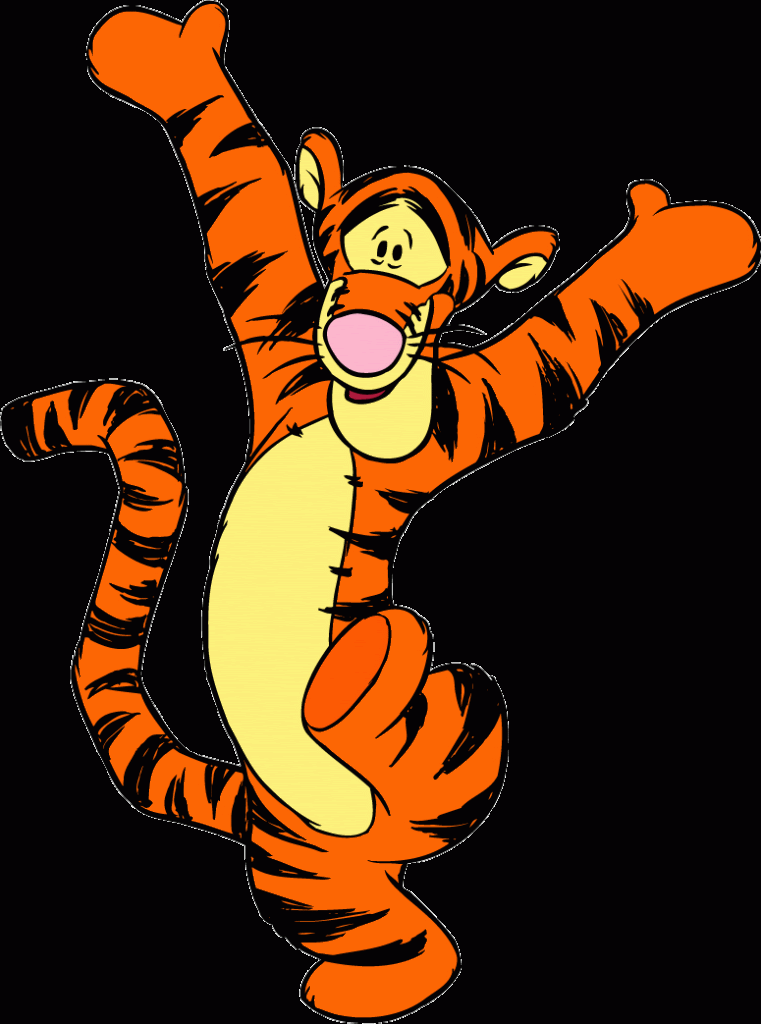 My day started with the utterly distracting news that Montana is a finalist in the International Thriller Awards' first novel category.
Just as much fun? Fellow Permanent Press author J.J. Hensley also is a finalist for his debut novel Resolve, about a murder during a marathon, told in 26.2 chapters. The nomination is particularly meaningful to both of us, given that we're published by a small press, and most of the other finalists in all the categories are books published by the Big Five.
Also fun—the fact that Laura Lippman, my fellow Pinckley Prizes honoree (for her very impressive body of work) is a finalist in the short story category. During the Tennessee Williams Festival last month in New Orleans, someone called Lippman the "Meryl Streep of mystery authors" because of all the awards she's won. I'd love to see her add another.
The awards will be announced in July at ThrillerFest, a big honking deal in New York City that features Scott Turow (I still remember staying up all night to read Presumed Innocent) as ThrillerMaster.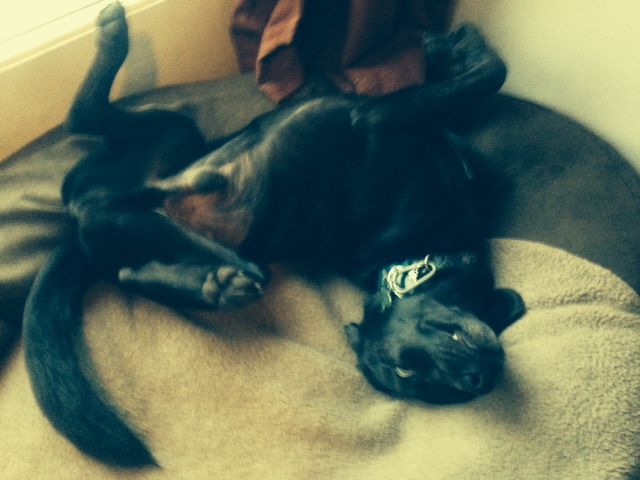 For much of the morning, the Writer Dance of Joy replaced real work. Nell and her buddy Finn were unimpressed. Sometimes I think dogs exist to bring writers down to earth.
Unbelievable news this week! Here's the news release from PinckleyPrizes.org:
Laura Lippman and Gwen Florio are the recipients of the inaugural Pinckley Prizes for Crime Fiction, named to honor the memory of Diana Pinckley, longtime crime fiction columnist for The New Orleans Times-Picayune. The prizes will be presented March 22, 2014, at the 28th annual Tennessee Williams/New Orleans Literary Festival. The presentation will take place at the historic Beauregard-Keyes House at 5 p.m. The Prizes are presented by the Women's National Book Association of New Orleans, of which Diana Pinckley was a founding member.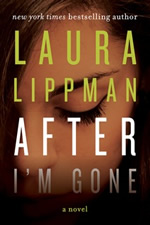 Bestselling author and part-time New Orleanian Laura Lippman is the winner of the first Pinckley Prize for a Distinguished Body of Work.  The author of 19 books, many featuring her signature character, Baltimore detective Tess Monaghan, Lippman is the author of the current New York Times bestseller, After I'm Gone, published by William Morrow.
In their statement about the choice of Lippman, the committee said, "Laura Lippman is one of those writers whose dedication to her home town of Baltimore has captivated American readers. She has created an enduring sleuth in Tess Monaghan, a complex character dealing with the issues that every contemporary woman confronts. And more than that, in her stand-alone works, Lippman has transcended the limits and challenges of genre to become a distinguished writer of social realism.  All that, and she has a wicked sense of humor!"
Lippman, said, "Of course I'm gratified to receive this award, but it is especially meaningful to me as I had the great luck to meet Diana, socially and professionally. I know we like to think that our culture, our society has moved beyond a point where we need prizes that are for certain genres or genders. But we haven't. And to have a prize that recognizes one's body of work, and to have that prize be part of the Tennessee Williams Festival in New Orleans, a city that truly embraces reading — I am overwhelmed at the honor of being the recipient. I love my second hometown."

Montana resident Gwen Florio wins the Pinckley Prize for a Debut Novel, for her first book, Montana, published by Permanent Press.  "Out of a field of excellent debut crime novels, we picked Montana because we completely fell in love with the main character. It's often difficult to pinpoint whysomeone is lovable. Suffice to say that Gwen Florio's protagonist Lola fully lives on the page, and what is even more compelling about this brave, irascible character is that she continues to live after the book is closed. She's fearless, flawed, intelligent, reckless, and funny, but most of all, she is defined by loyalty to her friend and a relentless pursuit of her killer."
Florio said, "As a recovering journalist, I'm honored and humbled that my novel featuring an investigative reporter has received this inaugural award named for a newspaper columnist – and that I share the award with another former journalist. It's especially meaningful to receive it in this city long known for treasuring journalism, particularly in these difficult times."
The Prizes were created in 2012 to honor Diana Pinckley, who was a founding member of the Women's National Book Association of New Orleans, as well as a civic activist who gave her time and energy to local and national causes. The WNBA-NOLA group, composed of writers, librarians, publishers, and booklovers, was founded in 2011; it is the local affiliate of the national group, which was founded in 1917. The judges this year were memoirist Constance Adler; Mary McCay, founding director of the Walker Percy Center for Writing and Publishing at Loyola University; and novelist Christine Wiltz.
Lippman and Florio will each receive a $2,500 cash award, as well as a beautiful paper rosette fashioned from the pages of their books, created by New Orleans artist Yuka Petz.
Submissions for the 2015 Prizes will be open April 1.
---