A Delaware homecoming and a reading
It's been an emotionally rewarding week on the book front.
As part of a family reunion week in Delaware, I did a reading in Smyrna, the town where I grew up and went to school. But not just any run-of-the-mill reading. It was held in the Smyrna Opera House, a historic building that had fallen on hard times when I was a child. Its first floor housed the police station and library, and the second floor—home to the theater—was in disrepair. Smyrna residents rallied in recent years, raising millions of dollars to restore the building—which in its heyday hosted speeches by Frederick Douglass and William Jennings Bryant—to its former glory. I got chills standing on the same stage.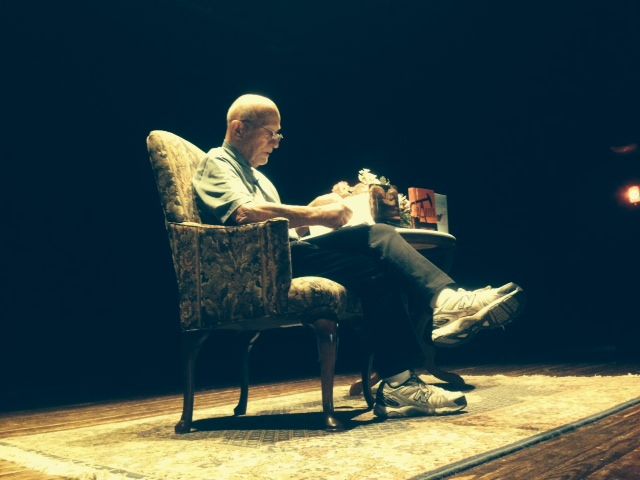 But the highlight was the fact that the reading was a joint production with my father, Tony Florio, a wildlife biologist. Earlier in the day, the state of Delaware named the wildlife refuge where we grew up in his honor. It's now the Tony Florio Woodland Beach Wildlife Area. That evening, Dad read from his book Progger: A Life on the Marsh, an account of his years at the refuge, and I read excerpts from Montana and Wyoming, to an audience comprising former classmates and teachers and lifelong friends.
Afterward, Dad and I signed the wall in the opera house's sound studio, adding our notes to everyone else who's performed there since the restoration. It took me about a day to come down from the clouds. So grateful to everyone who made it possible.
---
2 responses to "A Delaware homecoming and a reading"