BLOG
At least, that's how the action-packed schedule felt at the Rocky Mountain Fiction Writers' Colorado Gold Conference this past weekend. So many good sessions, and nowhere near enough time to take advantage of them all.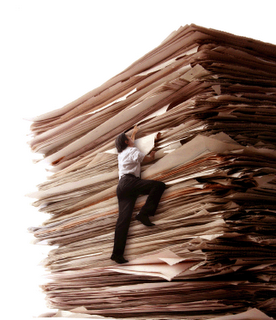 One of my favorites was a slush pile panel featuring literary agents Kristin Nelson and Sally Harding, of the Cooke Agency, going through the first two pages of several manuscripts. Actually, Nelson and Harding only read a couple of the submissions all the way through to the second page. Most got the big eye-roll and rejection within just a few sentences.
Poor grammar, incomprehensible imagery, awkward or lazy writing – all were immediately apparent.  It was a terrific lesson in just how much rides on that first page – that no matter how wonderful the rest of your manuscript might be, no one will ever see it if you don't nail the beginning. Scary to see, but good to know.
Another good thing – meeting fellow writers, not always something that comes naturally. Historical fiction writer Aimie Runyan put it well in a blog post of her own: "As much as it may break your little introverted writer's heart, networking is probably the most important part of attending."
I wish I'd come up with the idea of an online critique group on my own, but so glad that Jamie Raintree , who writes women's fiction, suggested it. I'm already loving the daily status reports from those in our group, especially the incentive they provide to keep me on track with my own projects.
Finally, the workshops on the brutal business of publishing were invaluable. I thought I'd done a good job of educating myself in that regard, but the conference let me know how very much I have to learn, even in matters as simple as etiquette (Lesson learned: Don't waste a pitch conference asking advice you could have sought in a hallway chat.) The good thing? Now I'm plugged into an organization that offers plenty of help. And I'm already looking forward to the jump-start of next year's conference.
(image: http://www.colindsmith.com/blog/tag/query-letter/)
 Killer Nashville, that is, a writing conference with – as you might expect from the name – an emphasis on mysteries and crime. It starts Thursday.
I'm excited about it for so many reasons. I'll get to meet Permanent Press publishers Martin and Judith Shepard in person, as well as many of the publishing house's authors.
I can soak up ideas from a wealth of workshops on topics such as forensic anthropology and psychology, and panels with enticing titles such as "Hardboiled Heroines and Feisty Female Sleuths: Strong Women in Crime Fiction," along with ones that deal of the practicalities of the writing business.
I'll be signing and selling (at least, I hope I will!) advance copies of Montana at the conference bookstore. 
I'm on two panels – "The Crime Beat: Writers and Journalists as Amateur Sleuths" and "Literary Mysteries: What are They and How do You Write One?" which means I'll get to talk about two of my favorite subjects. 
And did I mention it's in Nashville? Good music, good food. All that, and three days of book talk, too. What's not to love? I'll post a full report next week. 
Got your attention, didn't I? And truly, the reference to strippers is germane. We'll get to it in a minute. But first the retreat – in this case, the second annual Creel (an adaptation of Choteau Retreat for Excellence in Literature) gathering outside Choteau, Montana. 
It's the brainchild of journalists Bill Oram, who covers the Utah Jazz at the Salt Lake Tribune, and Alex Sakariassen of the Missoula Independent, and this year included returnees Aaron Falk (also a Trib sportswriter), University of Utah journalism professor Matthew LaPlante, Jamie Rogers (until recently of the Independent), Camilla Mortensen of the Eugene Weekly , and – through some wonderful stroke of luck – me. 
The long weekend of critiquing, hiking, and critiquing some more amid some of the best scenery on the planet underscored yet again for me why it's so important for writers to find community. For me, few things are more inspiring and energizing than talking about writing with other people who truly care about it. My son, Sean Breslin, detailed the philosophy far better than I in a recent blog post of his own:
"… You realize how lucky you are to be sitting at a table with other people who care enough to give up their evenings so they can help you improve your writing, and how much talent and sincerity go into every comment and every critique and piece submitted to the group."
Then there's the practical stuff. Here's where we get to the strippers, more particularly, pasties, and not the Butte kind (edible, and pronounced pass-ties, anyway). I'm working on a novel set in the North Dakota oil patch. You can't write about the patch without including strip bars – at least, I sure can't. I'd included what I thought was a pretty clever detail, a young woman applying pasties shaped like yellow hard hats to her impossibly large and very fake breasts.
 Someone posed the question: "Are strippers in North Dakota required to wear pasties?"
Ummm. In my very limited experience (for newspaper stories! Really!), all strippers wear pasties. A quick check of the smartphones by the Creel crew revealed just how limited that experience was. No pasties required, at least not in North Dakota.
It seems like a little detail. But my feeling is that getting a detail like that wrong can undermine an entire book. The minute a reader stops trusting you, you're sunk. So out with the pasties. And thanks, Creel crew, for the addition of bare breasts to my new novel.
Talking to James Rahn makes me happy, even though it happens far too infrequently these days. Rahn leads Philadelphia's Rittenhouse Writers' Group, quite possibly the country's longest-running independent writing workshop.  For years, once a week in eight-week segments,  RWG was the high point of my life. I tiptoed into it in the early 1990s, dreadful fiction in hand, with an idea that RWG would help me make it less dreadful. And bless my fellow workshop participants — along with Rahn's constant exhortations to "push it, push it," to home in on the uncomfortable, queasy-making stuff — that's just what happened.
Rittenhouse Writers' Group

When I left Philly and headed West, RWG ranked right up there with my family in terms of the things I missed most. (OK, and those Tony Luke's roast pork sandwiches.) Fortunately, Missoula offers The 406 Writers' Workshop, with sessions in novel writing, poetry, short fiction, nonfiction, and screenwriting offered by the city's wealth of writers — and populated, just like RWG, with folks who are determined enough to reject descriptions of their writing as a "hobby."

In chatting with James this week, I got to hear about the road to publication for his book, Bloodnight, a brutal and gorgeous collection released this year about growing up more or less wild in Atlantic City. Also this year, David Allan Cates – who leads the 406 novel-writing workshops, and who gently steered my own novel away from many a literary cliff – published Ben Armstrong's Strange Trip Home, which is indeed strange and also gorgeous.
Talking to David makes me happy, too, as does talking with the other 406 workshop leaders, not to mention my fellow participants – we got so much from the workshops that we met on our beyond them. It's energizing to hear about other people's work, to find the common problems and work through them, and especially to celebrate the successes.
Writing is tough stuff, and other people tend to dismiss it if you're not cranking out bestsellers and working movie deals. Workshops shut that nonsense out, and force you to take your own, and one another's, work as the serious business it is. How can it help but get better?
---