BLOG
I felt very much the latter during our trip East during the last couple of weeks. It was a whirlwind mixture of family time and business, the latter unusually rewarding (and the former pretty great, too.) For starters, after nearly six years of representation, I finally got to meet my agent, Barbara Braun, and her husband and associate, John Baker, in person. We met in a diner off Union Square in Manhattan and, despite my ability to get lost in my own backyard, I managed to get there just fine on the subway in time to enjoy a long conversation about writing and publishing.
Then we headed to Philadelphia, where for years I was lucky enough to be an on-and-off member of the legendary Rittenhouse Writers' Group headed by James Rahn, author of Bloodnight. RWG graciously hosted a Montana reading and book signing at Michael Lieberman's Hooloon Art gallery. During the Q-and-A afterward, a childhood neighbor from Delaware brought out the fact that Montana protagonist Lola Wicks takes her last name from the owners of a potato farm near our respective homes, and I also outed another friend of mine as the person upon whom the character of Lola's feisty, funny best friend, Mary Alice, is based. (Sorry about killing her off, Joanne!)
This is how I felt this week as double deadlines charged straight at me. The final draft of Dakota, the sequel to Montana, is due to The Permanent Press. But in the midst of working on that, I got the final proof of Montana – as in, my last-chance, drop-dead opportunity to make corrections. Anything I missed on this go-round lives to embarrass me in print.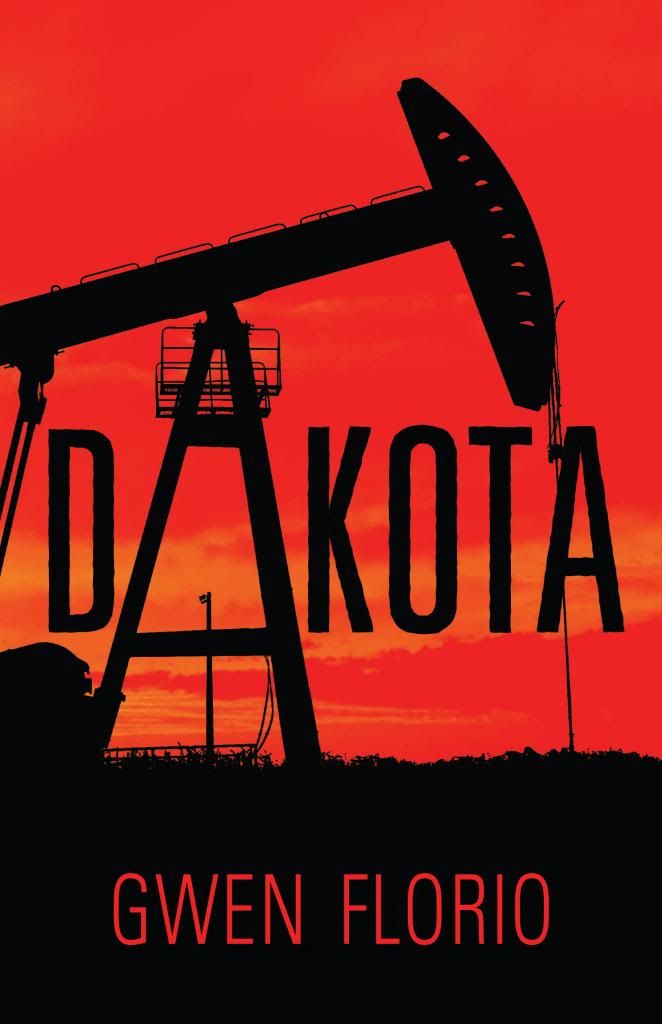 So I dropped the work on Dakota and spent two full days poring over Montana, finding 19 mistakes in the process. That sort of things gives you –  at least it gives me – nightmares. Because what if I missed something? That's the equivalent of getting run over by the locomotive. 
Now it's back to Dakota, trying to shore up the spots that wobble and jettison the stuff that slows things down. The one good thing about the diversion back to Montana was that I found phrases that were repeated in Dakota. The big machete took care of that. Very satisfying! Even more satisfying? The kick-ass cover design by Lon Kirschner. Wowza!
Speaking of The Permanent Press, here's a cool story in the Sag Harbor News about publishers Marty and Judith Shepard.
And, I never did follow up on Killer Nashville. Suffice it to say it was a blur – a productive, informative blur. The best part? Meeting the Shepards, and several of The Permanent Press authors, a frighteningly talented bunch. I am not worthy.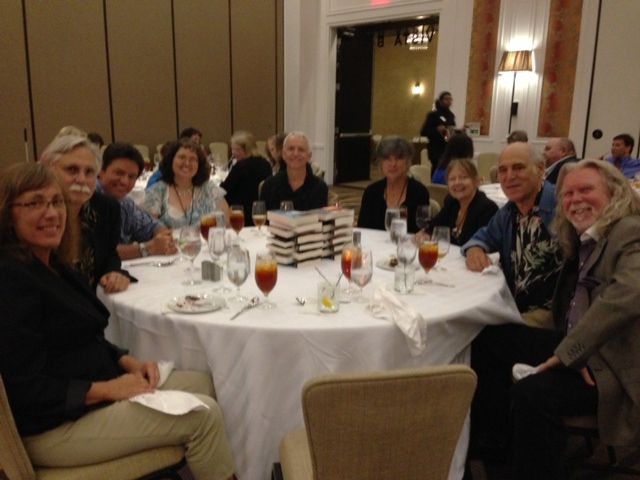 Above, from left, The Permanent Press crew – Me, Chris Knopf, David Freed, Beth (Jaden) Terrell, Mike Hicks, Connie Dial, Judith Shepard, Martin Shepard, Baron Birtcher
 Killer Nashville, that is, a writing conference with – as you might expect from the name – an emphasis on mysteries and crime. It starts Thursday.
I'm excited about it for so many reasons. I'll get to meet Permanent Press publishers Martin and Judith Shepard in person, as well as many of the publishing house's authors.
I can soak up ideas from a wealth of workshops on topics such as forensic anthropology and psychology, and panels with enticing titles such as "Hardboiled Heroines and Feisty Female Sleuths: Strong Women in Crime Fiction," along with ones that deal of the practicalities of the writing business.
I'll be signing and selling (at least, I hope I will!) advance copies of Montana at the conference bookstore. 
I'm on two panels – "The Crime Beat: Writers and Journalists as Amateur Sleuths" and "Literary Mysteries: What are They and How do You Write One?" which means I'll get to talk about two of my favorite subjects. 
And did I mention it's in Nashville? Good music, good food. All that, and three days of book talk, too. What's not to love? I'll post a full report next week. 
---