BLOG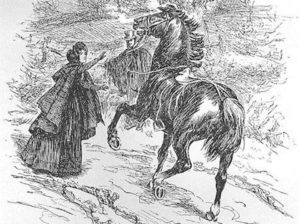 Nov. 17, 2016 -In a timely Washington Independent Review of Books column today, E.A. Aymar offers Eight Books to Comfort and Console You. Last night, I was in search of a book to do just that and turned to an old favorite, Jane Eyre. Who better than Charlotte Bronte's fierce protagonist, who refuses to compromise her principles, or bow to anyone's will, saying, ""I am no bird; and no net ensnares me: I am a free human being with an independent will." And, lest our Jane sound too stuffy, "I would always rather be happy than dignified." I fell asleep feeling better. Thanks (again), Jane.
Among the many reasons I love Billings, Mont., author Craig Lancaster's most recent novel The Fallow Season of Hugo Hunter (Lake Union Publishing, released in September) lies in its depiction of sports journalism. The novel is narrated by Mark Westerly, a sportwriter who's covered boxer Hugo Hunter for most of Hunter's meteoric career. Now, at the painful end of that career, Westerly has some hard choices to make.
I've always been in awe of sportswriters. Their hours are brutal – all nights, all weekends, all the time – and their deadlines worse. They often cover athletes with outsize egos and organizations that have become increasingly skillful at manipulating the press. And, probably more so than any other group of journalists, they run the risk of getting too emotionally close to their sources. In Hugo Hunter, Lancaster gets at all of that with the same deftness and sensitivity he brings to his other novels.
Here, Lancaster expands upon his own experience with the allure of sportswriting.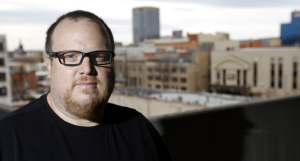 I remember clearly the moment I realized that my new stepfather wasn't like the other dads. My mom and I had settled into Charles Clines' apartment in Euless, Texas, after he moved us from Casper, Wyoming, where I spent my first three years. Charles' son Keith, four years my elder, hauled out the morning's newspaper, pointed at a byline (not that I knew what a byline was then) and said, "That's my dad."
There were other hints about Charles' strange professional life. He'd come home in the wee hours after a nighttime sporting event. He traveled a lot, by car and by plane. He was always bringing home T-shirts, gift bags and other artifacts from his wanderings.
It took me a few years to figure out the scope of things. When I realized that my stepfather got paid to watch games and talk to sports stars, I didn't have to do much thinking to know that I wanted to grow up and do just what he did. Read the rest of this entry »
When people ask what I'm reading, I usually rattle off three or four titles. Lately, though, it's gotten out of hand. 
I've just finished The Painter by Peter Heller—now there's a novel to be savored—along with Hatchet, a young adult novel by Gary Paulsen recommended by a friend, and Vehemence, a short story by J.J. Hensley, whose debut novel Resolve is a finalist for an International Thriller Award. And I'm about to finish the most excellent Fire on the Plateau: Conflict and Endurance in the American Southwest by Charles F. Wilkinson, a history of legal cases that affected development in the region.
I'm a few chapters into Cavanila's Choices, the first in a trilogy of novels about the Minoan Cataclysm by Jesse Sisken, who in addition to being a fine writer is also my uncle. My obsession with Dana Stabenow's Kate Shugak series continues with A Deeper Sleep, the fifteenth of twenty books featuring Shugak. And, I'm reading a mystery manuscript by a friend of a friend.
What awaits? Busted, about the investigation into corrupt Philly cops that won Philadelphia Daily News reporters Wendy Ruderman and Barbara Laker a Pulitzer. Death in a Strange Country by Donna Leon, whose mysteries set in Venice I've been meaning to read for a long time.  (Even though I swore to finish reading at least one of the other books first, I confess to peeking into this for a chapter or two.) Another Wilkinson book, Blood Struggle: The Rise of Modern Indian Nations. And of course, the next Shugak mystery. I dread the end of that series. I'll miss Kate and Mutt and the gang terribly. Read the rest of this entry »
---