BLOG
Nothing makes a book under construction seem more real than seeing the final cover design – a face to go with the name, if you will.
UNDER THE SHADOWS, Book 5 in the Lola Wicks series, has the striking cover I've come to expect from Midnight Ink, a looming, ominous image of the world's largest temple of the Church of Jesus Christ of Latter-day Saints.
Guess where it takes place?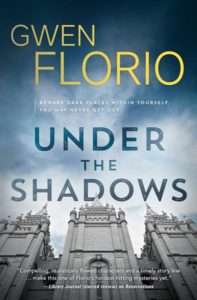 Here's the description.
Lola Wicks is in bad shape. A family tragedy has nearly flattened her in a way that her years reporting from war zones never did. Her friends, alarmed by signs that Lola is in the grip of a destructive addiction, hope that a freelance assignment will get her back on her feet. The threat of having her child removed persuades Lola to head for Salt Lake City on a puff piece about overseas adoptions. But the story takes a dark turn when the teenager at the center of her story lands in jail facing a murder charge. Setting out to prove the youth's innocence takes Lola to her own dark place, and she's not sure if she'll ever be able to find her way back
Coming, as they say, in March 2018.
After weeks writing about Afghanistan, I'm back to Book 5 in the Lola Wicks series, which takes place in Utah.
Pause for whiplash.
But it's good to be hanging with Lola again, a protagonist I've come to love. Lola the character is a major pain in the ass, but she's a lot of fun to write, and I enjoy finding new ways to push her buttons. Over the years, people have asked me how I envision her – a question that usually takes the form of, "Who would play Lola in the movie?"
My first impulse: a major badass. Geena Davis as Thelma, getting ready to shoot the hell out of that semi.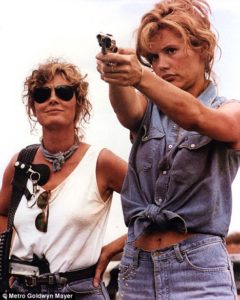 Lola is indeed a badass. But her badassery is of the more covert variety. The woman's a reporter, for heaven's sake. A professional observer. So then I flash to Sigourney Weaver in The Year of Living Dangerously.
She wasn't a reporter in that movie, although she fell for one (what was she thinking?). But her wary demeanor in that role is perfect for Lola. The trick will be, as deadline barrels toward me, to keep from getting punchy and hearing "Zuuuuullllll" in my brain as I write.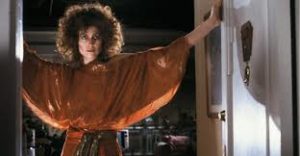 Who ya gonna call? Manuscript busters!
Oops. Looks like the punchiness has already set in.
---