BLOG
The last thing I wanted to do, with the timebomb of a deadline ticking away, was take a break from revisions.
But that's what a family reunion mandated. Sure, I could've ducked away for awhile every day, but – no excuses here – chose not to. Left the laptop at home so I wouldn't be tempted. And then, of course, fretted about my choice for five whole days.
Until I got back, and turned a fresh eye on the ms. Holy cow. Inconsistences everywhere. As scary as it was when each new one popped up, it felt even better to find them and fix them – sort of like literary Whack-A-Mole. I know exactly how that guy in the video feels.
I'm crediting the break with the fresh eyes, and the new well of energy. It'll be fast depleted, of course. But for now, I'm actually enjoying it. Whack!
That's right. I've taken a deep, delicious dive into the dark side, thanks to a terrific invitation last year from editors James Grady and Keir Graff to contribute a short story to MONTANA NOIR, part of Akashic Books' noir series.
I hadn't written a short story in years, mainly because they scare the crap out of me. So little space. So much precision required. So many masters of the form. (Alice Munro, anyone?)
Plus, I wasn't really sure what noir was, beyond "I know it when I see it" – not really helpful when confronting the blank screen. But James and Keir are wonderfully supportive editors, and with their guidance, I had a blast getting in touch with my inner creep.
The book comes out in August. I remain gobsmacked to be in the company of my fellow contributors. Just look at this list: David Abrams, Janet Skeslien Charles, Debra Magpie Earling, Jamie Ford, James Grady, Keir Graff, Eric Heidle, Walter Kirn, Sidner Larson, Carrie La Seur, Thomas McGuane, Caroline Patterson, Yvonne Seng. Holy hell, right?
If you're in Montana this fall, check out our book tour. The darkness. It's coming.
After weeks writing about Afghanistan, I'm back to Book 5 in the Lola Wicks series, which takes place in Utah.
Pause for whiplash.
But it's good to be hanging with Lola again, a protagonist I've come to love. Lola the character is a major pain in the ass, but she's a lot of fun to write, and I enjoy finding new ways to push her buttons. Over the years, people have asked me how I envision her – a question that usually takes the form of, "Who would play Lola in the movie?"
My first impulse: a major badass. Geena Davis as Thelma, getting ready to shoot the hell out of that semi.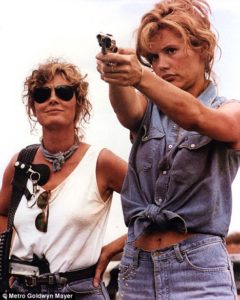 Lola is indeed a badass. But her badassery is of the more covert variety. The woman's a reporter, for heaven's sake. A professional observer. So then I flash to Sigourney Weaver in The Year of Living Dangerously.
She wasn't a reporter in that movie, although she fell for one (what was she thinking?). But her wary demeanor in that role is perfect for Lola. The trick will be, as deadline barrels toward me, to keep from getting punchy and hearing "Zuuuuullllll" in my brain as I write.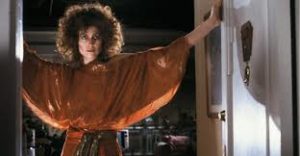 Who ya gonna call? Manuscript busters!
Oops. Looks like the punchiness has already set in.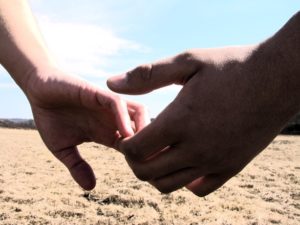 June 3, 2017 – For all the lows in this writing business (rejection, anyone?), there are a lot of highs.
Signing with an agent. Getting a book contract. The box of advance copies, your book made real. Release day. Book signings. Nice letters from strangers. Nice words from your parents!
You know what's not fun, even though it seems as though it should be?
The day you send your manuscript off – the one over which you've slaved for months, years, tweaking the damn thing sentence by sentence; some days word by word – to an editor.
I remember how I felt the day my son went off to kindergarten. Heart, ripped out. This is about the same.
Because once I click on "send," my baby is no longer fully in my control. Out into the world it goes. People might ignore it. Or be mean to it. It might disappear.
When the monkey brain hits this point, I try to re-boot. To remind myself of how my son bounded onto the school bus that first day with nary a look back. He was happy to be out in the larger world.
And maybe my book will be, too, hobnobbing with its peers on store and library shelves, hanging out on somebody's nightstand (please, God, on top of the TBR pile), maybe with some pages dog-eared. The book will be fine.
And maybe, in a few days, when I've applied the only effective remedy – starting the next book – I will be, too.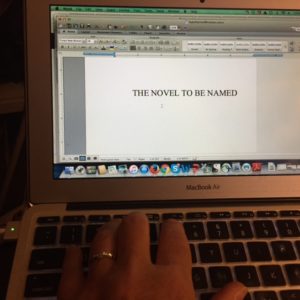 When it comes to aspirational writing about writing, the incomparable Octavia Butler – "I shall be a bestselling writer. … I will find the way to do this! So be it! See to it!" – reigns supreme,
But some days, especially the overwhelming ones toward the end of a project (This thing is crap. This thing is crap. This thing is crap.) something a little less lofty is in order.
Someone thoughtfully compiled a list posted on FlavorWire of things writers tell themselves to get through that day, that page, that paragraph, maybe even that next sentence.
A sampling:
From Henry Miller – "When you can't create, you can work."
From Flaubert via Helen Simpson – "Faire et se taire" … "Shut up and get on with it."
And, a version of everyone's ultimate mantra, from Jennifer Weiner – "Butt in seat and words on the page."
So be it! Get to it!
May 23, 2017 – I sure write a lot about food, which surprises no one who knows me.
Today, I fixated upon firni, a sweet rice pudding with pistachios. Of course, I had to waste time do research, which led to fun with recipes. My favorite contained this ingredient:
2 tsps. Kewra water/Orris Water – (also called screwpine essence or Pandan essence)
Screwpine essence! What the heck is a screwpine? Hello, Wikipedia!
Pandanus is a genus of monocots with some 750 accepted species.[2] They are palm-like, dioecious trees and shrubs native to the Old World tropics and subtropics.
Monocots? Dioecius? I'll spare you the definitions, but be assured I looked them up, too. Suffice it to say that plants are sexy. Anyway, here's a screwpine, which is way more fun to say than pandan.
And here's a recipe for firni with stuff you can find in your neighborhood supermarket. Except for maybe the edible rose petals. Are some rose petals inedible? Looks like I've stumbled upon another research project.
May 18, 2017 – It's May in Montana, which means there's fresh snow on the daffodils. Good weather for writing, right? Or, these days, editing.
I'm deep in a ms. full of track changes from my editor, and one comment comes up over and over again:
"Stay in scene."
Apparently my writing wanders off track as often as my thoughts. Anyhow, it's a great reminder, one with applications well beyond writing.
May 8, 2017. Today I slew some of my dearest darlings, wielding the delete key like the villain in a slasher flick. Very satisfying. Backstory, begone! Blood on the floor, baby. That is all.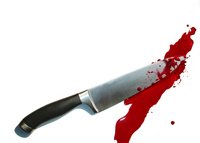 May 7, 2017 – I had three goals this weekend:
Draft a new chapter for Book 6 (check).
Finish reading the new Kate Shugak book by Dana Stabenow (check; highly recommended).
Run twenty miles (um).
The ego and I had a little tussle at mile twelve, when I wanted to quit. I made it another mile, by which point, I was limping. Time to declare defeat – for now.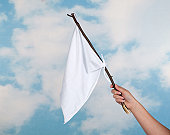 May 6, 2017 – With a deadline six weeks away, today is a rare free day, nothing to do but write. Huzzah! Right?
Well …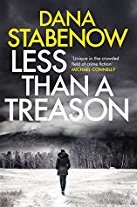 At midnight last night, the long-awaited next book in one of my favorite series, Dana Stabenow's Kate Shugak mysteries, was released after an interminable four-year wait from the previous book. Of course, I pre-ordered it.
But I made a deal with myself. The book would serve as a reward, both for today's writing marathon, and tomorrow's literal near-marathon – a twenty-mile training run. I'd limp home from the run with nothing to do the rest of the day but catch up with Kate and the rest of the gang in Stabenow's fictional Alaska park.
I went to bed last night serene in the knowledge that I had a Plan. Woke up around 1:30 a.m., my phone only inches away, the newly delivered book – Less Than a Treason – nestled within the app.
It couldn't hurt to peek, right? Just a chapter. Or two. Or … I finally put the phone down at 3 a.m. (There's a reason Stabenow's fans call themselves the Danamaniacs.)
I didn't finish the book. And I did hit the ms. hard today. But I'm counting the hours until those *$&#! twenty miles are behind me tomorrow, and I can settle in and finally find out how those skeletal remains ended up in that secluded valley. And what about Mutt? What in holy hell happened to Mutt?
Maybe I'll find out tomorrow. Or maybe it'll be another semi-sleepless night, unable to resist temptation and, honestly, not really caring.
---