BLOG
March 29, 2017 – One good reason to put a manuscript aside for awhile is the way all of its annoying errors leap out at you when seen with fresh eyes. Typos, for instance. (On the first page? Really? Banging head against wall.) And inconsistencies.
For instance, one page references the black smoke pouring from the World Trade Center on 9/11; a few pages later, the smoke is white. (More head-banging. Ow.)
This set me, at an ungodly early hour, to watching videos of that day. The good thing is that both references were right – the smoke was black immediately after the planes hit, but boiled up in huge white clouds when the towers collapsed – making it easy to tweak the sentences into correct submission.
The bad thing? Reliving that day, the sense that our whole world was changing. And now, knowing that sense was right. Dammit all, anyhow.
March 28, 2017 – Devoted a three-day weekend to doing my taxes and cleaning my desk. Not sure which task was more onerous, although I eased the pain of the latter by listening to the spectacular audiobook version of "Lincoln in the Bardo" as I dug through the piles of paper to bare wood.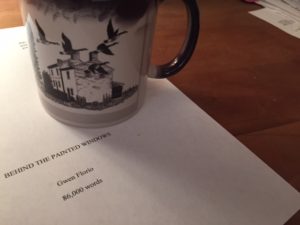 Why the flurry of activity? Because new book is due June 15, which in book world is basically tomorrow. But, having dispensed with taxes, desk cleaning and some other time-consuming tasks, I'm ready! Having spent much of the last five years writing books set in the American West, it's both strange and wonderful to re-immerse myself in Afghanistan. Already wishing for some lamb qorma, and some naan, fragrant and fresh and from being peeled from the side of the tandoor. But for now, it's coffee, coffee, coffee in my favorite mug as the revisions begin.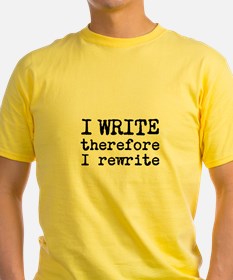 March 19, 2017 – The most amazing thing has happened. A novel that I've worked on off and on ever since traveling to Afghanistan in 2001 and 2002 has finally sold. The first version was (rightfully) rejected all over the place. I rewrote it, collected more rejections, and almost by accident turned to writing crime fiction, which did sell. Those novels had another, perhaps more valuable, quality – they taught me how to write: how to plot, how to develop characters, how to structure and pace a novel. After writing three of them, I took advantage of a monthlong residency last year in Mexico (thanks, 360 Xochi Quetzal!) and took one last whack at what I've long called "the Afghanistan book," overhauling it completely, in essence writing an entirely different novel. As the above shows, the new approach was worth it. And the whole process underscores the old saying that all writing is rewriting. Amen.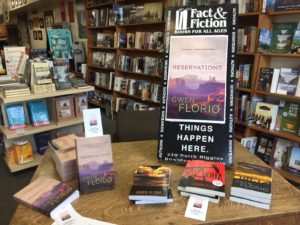 March 15, 2017 – Reservations, which hit bookstore shelves a little more than a week ago, gets its first reading tonight, always a high-anxiety act. At least, it always starts off that way.
I'm like a lot of writers – my happy place is alone in a room with my keyboard and my characters. Then, sooner than I'm ever ready, the book is out and demanding its time in the sun, meaning that I'm going to have to stand up in front of people – real people – and talk. Shades of junior high terror.
But I suspect that, despite the inevitable jitters, when I read tonight at Fact and Fiction, I'll realize as I always do that it's really fun to talk with people about writing and reading. More than fun – it's gratifying to live in a state with so many flourishing independent bookstores, and to see how much people care about books. So, deep breath. Here goes.
Oh, and I'm adding more readings all the time to my events page. Check it out!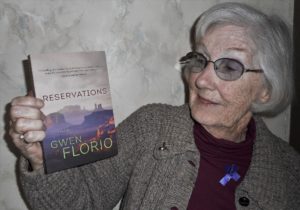 March 8, 2017 – My fourth book, RESERVATIONS (Midnight Ink; displayed here by my adorable, ACLU-ribbon-wearing mom) came out a little early, but today is its official pub date.
How cool that it's International Women's Day – and that I'm in North Dakota as part of Dickinson State University's Women's Voices program.
Some days, it all comes together. My heart is full.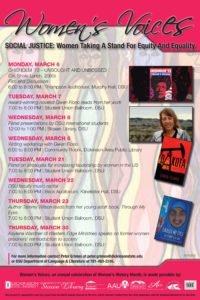 March 2, 2017 – Getting excited/nervous about next week's events at Dickinson State University in North Dakota. Each year during March – Women's History Month – Dickinson State features a Women's Voices program. This year's theme is Social Justice: Women Taking a Stand for Equity and Equality, a cause near and dear to my heart, so I was thrilled to be asked to participate.
Among many things, the program features my second novel, Dakota, set in North Dakota's oil patch and with a decidedly feminist bent. As the Missoula Independent said in its review: "In a patriarchal world, women can either work against each other for perceived gain, or band together to lend a sister a hand." Yes, indeed.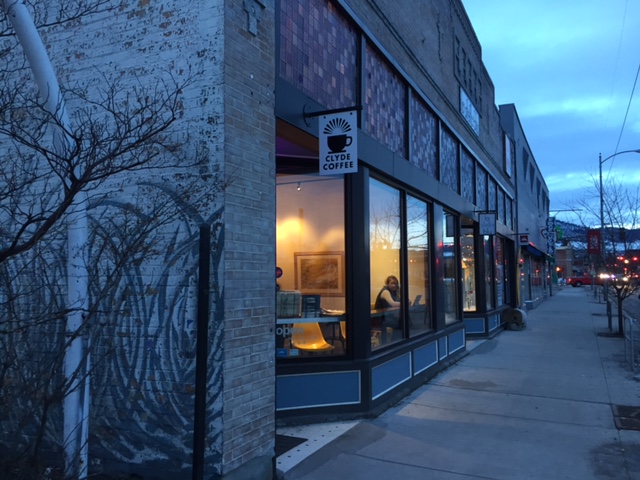 Feb. 24, 2017 – It occurred to me, as I don a spring coat for a 30-degree day with snow in the forecast, that I'm projecting like mad with Book 6. It's set in that delicious edge between spring and summer, when the wind finally loses its sharp edge and turns soft and caressing, when the sun warms instead of mocks. February, especially in Montana, is way too early to think about spring. And yet, as the ice slowly recedes from the streets, as bare patches of earth appear, all of us here are acting as though daffodils are about to sprout at any moment. The most hopeful sign? It's no longer full dark when I hit the coffee shop at 7 a.m. That alone makes the heart sing.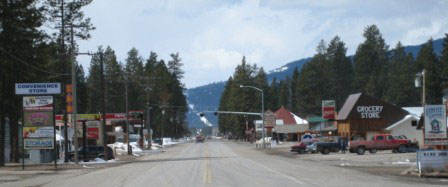 Feb. 20, 2017 – Well, I've done a terrible thing. I wrote as long as I could tonight, but when I stopped, Lola was still in Lincoln, Montana. I'm afraid she's going to have to spend the night there, because I was at the stage where I nearly had to prop up my eyelids with toothpicks. Lincoln, of course, was where the Unabomber was living when he was arrested. He was long gone by the time this story takes place, but I like to imagine that, a couple of decades earlier, Lola could have ferreted him out on her own, handily beating the FBI to the punch.
Feb. 19, 2017 – Ran eight miles today, the farthest since last summer, and the first time in many weeks without the hated-but-necessary Yak Trax that keep me from ending up on my butt. Didn't die. And, after a couldn't-be-helped break of a few days, got back to the ms. with 1,500 reasonably solid words, including a nicely developing plot twist. Nobody died there, either. Yet. Gotta savor these days, aching calves and all.
Feb. 14, 2017 – After years of writing in Word, I switched over to Scrivener for my last book.
It took some getting used to, but there was much to love. All of that organization, imposed like magic upon my chaotic process! I could just glance over at the left-hand column and see my chapters adding up. Very satisfying.
But I spend a lot of time writing in coffeeshops, where I prefer to use my tablet, rather than toting my laptop around. And it turns out that the (somewhat) recently released Scrivener app and I, we are not friends.
So for Book 6, I'm using Google Docs, which has many of the disadvantages of a Word document – i.e, one long, cumbersome doc, with the added disadvantage of feeling even clunkier. But it's portable. Huge up-side. And, its very clunkiness has proven an unexpected benefit. Because of it, I'm not tempted to zip back and forth in the doc, endless nitpicking as I go along. I just plow forward.
The process reminds me of that E.L. Doctorow quote in a Paris Review interview: "It's like driving a car at night: you never see further than your headlights, but you can make the whole trip that way."
That's how Book 6 feels, each day a contained bit of progress, all darkness and mystery ahead, but just enough light to get to the next scene.
---