BLOG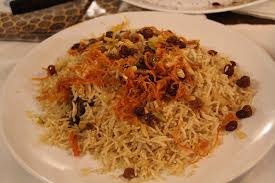 April 25, 2017 – For someone who hates to cook, I sure write a lot about food – probably because I like to eat.
Now I'm writing about Pakistan and Afghanistan, and drooling onto the pages, because the food there was so fabulous. Qorma and kebab and gulab jamun, oh, my! I savored fresh naan cooked in a cylindrical tandoor, the dough slapped against the walls, and pulled away with big hooks as soon as it puffed a little and browned, large fragrant flat loaves that we called "elephant bread" because they reminded us of elephant ears.
And I especially fell in love with Kabuli pilau, a lamb and rice dish with raisins and carrots and pistachios. Oddly enough, I've never tried to reproduce it at home. But here's a recipe for those so inclined.
The chances of my finding Kabuli pilau in Montana – or anywhere in a thousand-mile radius – are minuscule. I may just have to try that recipe myself.
April 24, 2017 – And now, my favorite part of writing – editing.
Because 99 percent of the time, writing is just a slog. Every so often you get that paragraph that works from the get-go – at which point, you stop and sacrifice a small helpless animal to the writing gods. But now the slog is over. The first (okay, zillionth) draft is done, and now I get to make it better. Much more to the point, I'm no longer working alone.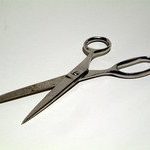 This week, I got the proposed revisions for the WIP from my editor, in the form of five single-spaced pages of conceptual edits, and the ms. with line edits. Many, many line edits. I hear enough complaining about editors that I guess some people don't like this part. Me, I love it. It's as though someone just handed me a road map that shows a very clear path to a better book.
That path involves cutting through a lot of underbrush of passive voice, confusing passages, inadequate scenes, etc. Some of that will involve an ax. Some, scissors. By the time I send it back to the editor, I hope to be wielding only a scalpel. Hear that faint screaming? It's the summary execution of darlings. Good riddance, I say.
April 17, 2017 – OK, this writer needs vacation.
I know, I know. We're supposed to write every day. For an example of why that's a good thing, one need look no farther than James Lee Burke, with his two Edgar Awards, thirty-some novels, and named a Grand Master by the Mystery Writers of America. He frequently reads in Missoula, and each time he mentions writing every day, I slide down a little in my seat.
So, yeah. I went on vacation; headed to Yellowstone with the sweetie and my daughter and my son and his family. Woo hoo! No day job and no writing for a whole week!
I last three days. Then, I sneaked down the lodge, broke out the iPad, and whacked away at the WIP for awhile, feeling much better when I re-emerged into the world of leisure. What can I say? It's a sickness, maybe; a compulsion for sure.
Today, it's back to the day job, and some more writing, too. (Although, much of the weekend was devoted to the latter.)
So – not every day for this writer. But most days for sure.
---