'Each book needs to hold a new challenge' – Michael Koryta Q&A
Today's guest post comes courtesy of Seattle-area writer and editor Jim Thomsen. Within seconds of reading it, I'd ordered Koryta's most recent book.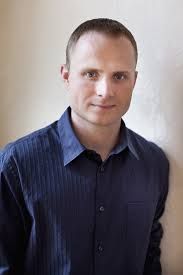 Michael Koryta is one of the fastest-rising stars in crime and thriller fiction. And given how the 31-year-old is rapidly expanding his literary palette from series detective novels to standalone thrillers rich in theme, character and setting, we may be witnessing someone who will soon grow beyond the boundaries of genre to become one of the biggest names in literature, period.
Meanwhile, it's Montana's great fortune that Koryta took an interest in Montana and made it the setting of his latest novel, THOSE WHO WISH ME DEAD. It's received some of the best reviews of Koryta's career — Amazon's editors recently named it the Best Book of The Year So Far in the Mystery, Thriller and Suspense category — and, as you'll see below, seems to be on the fast track to becoming a feature film.  
The story: When 14-year-old Jace Wilson witnesses a brutal murder, he's plunged into a new life, issued a false identity and hidden in a wilderness skills program for troubled teens. The plan is to get Jace off the grid while police find the two killers. The result is the start of a nightmare.
The killers, known as the Blackwell brothers, are slaughtering anyone who gets in their way in a methodical quest to reach him. Now all that remains between them and the boy are Ethan and Allison Serbin, who run the wilderness survival program; Hannah Faber, who occupies a lonely fire lookout tower; and endless miles of desolate Beartooth mountains.
The clock is ticking, the mountains are burning, and those who wish Jace Wilson dead are no longer far behind.
Kortya graciously answered a few questions from Jim Thomsen, a Seattle-area book editor and freelance writer, by e-mail — just before departing for yet another backpacking trip through the Beartooths. 
Q: You're an Indiana native who now splits time between there and Florida. How did Montana loom in your imagination before you first visited and hiked there, and how did its reality collide with what you imagined?
A: The state certainly loomed as a place of adventure and beauty and stories, but you can't appreciate the scope of it, the vastness and power of the land, until you're actually there. It's a place that reminds you how small you are, and that's a great thing. That sense of the land being in charge is a powerful experience. 
Q: You're becoming known for doing immersive research (i.e., spending a year with an Indiana high school football program to prepare for your previous thriller, THE PROPHET). How much time did you feel you had to spend in Montana, and what all did you feel you had to do and see and experience, to properly write THOSE WHO WISH ME DEAD?
A:  I still haven't spent enough! I've gone up to the Beartooths once or twice a year in this last stretch and hope to spend more time there in the future. For the book, the hiking trips certainly shaped it, and then I attended a wilderness survival school to learn more about the things some of the characters needed to know that I did not. I love research that takes me out in the world and away from Google. The gap between information and experience is massive.
Q: In your opinion, what's the easiest (and dumbest) way to imperil one's life when backpacking in the Beartooths? What rookie mistakes did you make? How brutal was your learning curve?
A: Overconfidence, without question. If you lose your sense of awareness, or if you don't bother to prepare, you're asking for trouble. I had the advantage of making my first trip through the Beartooths with a veteran of the area. He made me stay aware of the reality of risks. The brutal part of the curve was more mental than physical; I had to accept that my standards for pace simply ceased to exist in that terrain. 
Q: A lot of attention has been paid to "literary" writers who dip a toe into crime fiction, like Thomas Pynchon and Isabel Allende, but there have been a lot of writers like yourself who have come up through the genre ranks — Megan Abbott and Laura Lippmann come to mind — and seem to aggressively challenge and even reinvent themselves with each new book. Given how you started out with a detective series before getting into the paranormal realm with novels like THE CYPRESS HOUSE and SO COLD THE RIVER and standalone novels that seem to put increasing emphasis on setting and character and tone and theme like THE PROPHET, to what extent does THOSE WHO WISH ME DEAD represent an effort to keep stretching yourself and broadening your literary palette? 
Well, it's simply a style of novel I hadn't approached before, and that's where I really find the joy in writing. Pushing toward something that's a little different, attacking an area where I see some weakness and seeing if I can turn it into a strength. It's not an issue of genre so much as it is craft improvement. Each book needs to hold a new challenge. 
Q: You're 31 now, and published your first novel at 21. What writing craft and story craft advice would the 2014 version of you give the Michael Koryta of 2004?
A: Ironically, I want the 2004 version to offer the advice, because I never want to lose what I had at that stage: unbridled enthusiasm for writing combined with an understanding that I needed to get a lot better. I think it's critical to hold that infatuation with improving at your craft, to always feel like you can learn from every book you read.
Q: When you were a teenager, you wrote letters to your favorite authors, asking for advice on how to break into the novelist game. Who was especially kind and helpful to you? What advice of theirs resonates with you? And to what extent do you try to pay that forward now as an established author?
A: I actually started writing to authors as a very young kid. They were children's authors and many were kind and generous. I didn't have any contact with novelists until I sold my first book, and then there were so many who were so generous. Best advice was from Michael Connelly, who told me to write with my head down and not worry about the marketplace. Just the story. That's the message I share with anyone who seeks advice. You have to develop a love of the process of writing, not of having written. 
Q: THOSE WHO WISH ME DEAD has a very fast-paced, cinematic quality to it (especially the Chip 'n' Dale cheeriness of its sociopathic sibling killers). Any Hollywood interest so far in adapting the book into film?
A: It has been sold to 20th Century Fox. I'm supposed to see a script soon, and I can't wait. Charles Leavitt is writing it, and he's very talented. He did BLOOD DIAMOND, among many others.
---