BLOG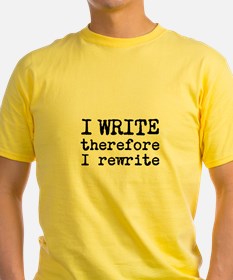 March 19, 2017 – The most amazing thing has happened. A novel that I've worked on off and on ever since traveling to Afghanistan in 2001 and 2002 has finally sold. The first version was (rightfully) rejected all over the place. I rewrote it, collected more rejections, and almost by accident turned to writing crime fiction, which did sell. Those novels had another, perhaps more valuable, quality – they taught me how to write: how to plot, how to develop characters, how to structure and pace a novel. After writing three of them, I took advantage of a monthlong residency last year in Mexico (thanks, 360 Xochi Quetzal!) and took one last whack at what I've long called "the Afghanistan book," overhauling it completely, in essence writing an entirely different novel. As the above shows, the new approach was worth it. And the whole process underscores the old saying that all writing is rewriting. Amen.

Today I'm boo-hooing my way through my final day at the Willapa Bay Artist-in-Residence program on Washington's Long Beach Peninsula. No more stimulating conversations with my fellow residents. No more falling asleep to the ocean's muted roar. Above all, no more uninterrupted time and space for the writing, and only the writing. It's the fourth residency I've done (also the Ucross Foundation in Wyoming; Brush Creek Arts, in Wyoming, too; and 360 Xochi Quetzal in Mexico) and each has been equally fabulous and equally tough to leave. I have, however, noticed a pattern. If I'm fortunate enough to get another residency somewhere, at least now I'll know what I'm in for.
The Beginning
I'm in! I'm in! I'm in! The note that I've been accepted for a residency triggers a day where every sentence has an exclamation point. I'm generally obnoxious to be around.
Elation squared: Arrival. This beautiful space is my studio? With a desk and a coffeemaker and a sofa/futon for napping? Lunches that arrive on my doorstep, and dinners that are prepared for me? This must be a dream. Please don't wake me.
Intention: I will leave this residency with a first draft. I will leave this residency with a first draft. I will leave this residency with a first draft. (Because I have a whole month before me, and 30,000 words already written. Piece of cake.)
Settling In:
Week 1 – Terror: What is this mess before me? This has no chance in hell of ever becoming a first draft, let alone a polished novel. I should just trash it and slink away to the Land of Trampled Dreams.
Week 2 – Glimmers of hope. Hey, this (word, sentence, paragraph, chapter) does not entirely suck. Maybe it can be salvaged. I won't finish a first draft, but at least I'll make some headway.
Week 3 – Wait. It's time for lunch already? Because I've been writing since 8 a.m. and haven't looked up. Yay, lunch. Now back to writing. Wow, the words are piling up.
Week 4 – Midnight. Still writing. Must sleep. But time is short. Typetypetype.
Wrapping up:
Disbelief – Just like that, no more words. The End. First draft – albeit the draftiest of first drafts, more holes than Swiss cheese and full of equally lousy metaphors – completed. As in "completed." The real work awaits. But the worst is over.
Denial – It's time to go? WTF? Consider chaining myself to desk. Tears.
Rally – Log into Alliance of Artists Communities to begin applications for next year.
Note: I'm fully aware of my good fortune in a) getting these residencies and b) being at a stage in my life where I can take advantage of them, something that was nearly impossible when I had young children or the day job. But if you can swing the time, please apply, even if it's early in your writing career. I went to my first residency, at Ucross, with a single published short story under my belt. Receiving the residency was welcome affirmation that I was on the right path, and a good kick in the butt to work harder still. Go for it. And when you get one, be sure to lavish your benefactors with praise. Because these residencies are gifts from the gods.
 It feels like international week here in Missoula. The German edition of Montana, Der Lohn Des Bösen (The Wages of Evil) goes on sale today. Exciting stuff! Even more exciting, Amazon in Germany lists books by Tana French and Jim Thompson in the "also-viewed" category.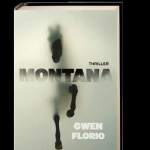 And, even though the Italian version of Montana won't be out until late next year or even 2016, its publisher, Rizzoli, now lists it in its catalogue. "La reporter di guerra Lola Wicks…," the description begins. Here's a peek at the cover – in true Italian fashion, it's super-stylish. Bellissimo!
Finally, tomorrow morning, I'll hop on a plane for the first of three flights that, over the course of nearly 24 hours (assuming no delays, breakdowns or baggage mishaps), will finally deliver me to Guadalajara. Then I'll head to the nearby town of Chapala and an artists'  colony called 360 Xochi Quetzal. There, I'll spend the next month tearing the WIP apart and reconstructing it into what I hope will be a coherent novel. Oh, and I might eat a tamale or 10.
Next week: Montana author Craig Lancaster, whose most recent novel, The Fallow Season of Hugo Hunter (released last month), is about a washed-up Olympic boxer, writes about the allure of sportswriting.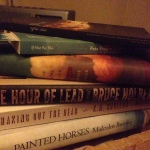 That New Yorker cover? That's pretty much what my house looks like these days, thanks to the recent Humanities Montana Festival of the Book and the pending High Plains Book Festival. The photo shows just a few of the books that came home with me from Missoula's book festival earlier this month. God knows how many I'll tote back from the High Plains event in Billings this weekend. Awhile back, I promised myself not to buy any more books unless I made room for them on the shelves by getting rid of other books. It took me about a minute to break that promise. I keep waiting to be sorry. Hasn't happened yet.
As if the book festival weren't enough excitement for one week, I got an email over the weekend notifying me that I'd been accepted for a residency at 360 Xochi Quetzal, an artists' colony in Chapala, a town on the shores of Lake Chapala in the Mexican state of Jalisco. The news pretty much shot my concentration for the rest of the day. The residency runs from mid-December to mid-January. A month! With nothing to do but write, and write and write some more. This will allow me to finish and polish the WIP and – this may be the point where I verge into fantasy – maybe even start the next book. I am beyond honored and grateful. Sometimes the writing gods smile. And sometimes they throw in some holiday tamales in the bargain. Best present ever.
---