BLOG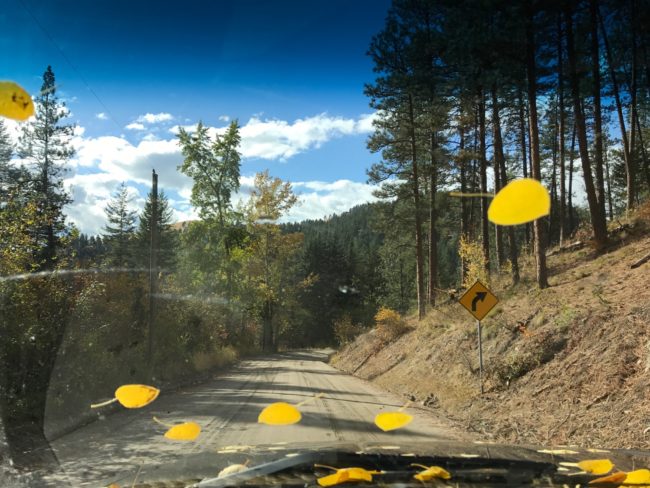 Oct. 9, 2017 – This has been a crazy time on the writing front. Second round of edits on the standalone, copy edits looming on the fifth Lola Wicks novel, prep for the panels at Bouchercon—Jesus Christ, that's three days from now—and oh, yeah, the day job.
So what did I do yesterday? Closed the laptop, called the dog, and headed out the door.
The idea was to take a quick walk around the 'hood to clear my head, but my truck keys ended up in my hand on the way out and Nell and I headed for higher ground, the nearby Woods Gulch.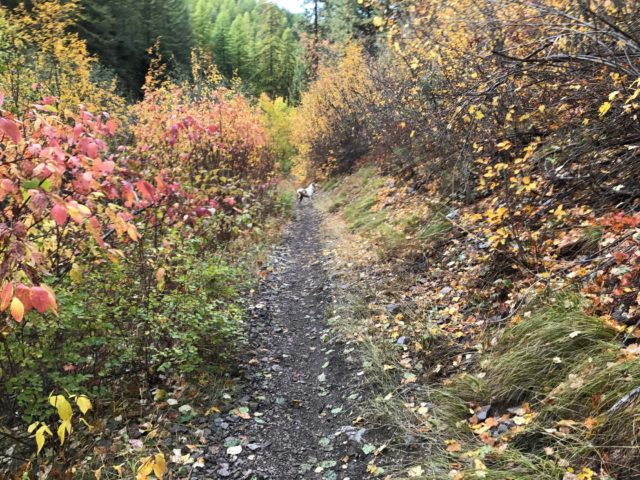 A few steps in, and the knot between my shoulders dissolved. No more drumbeat of "do this, do this, do this" for all the tasks facing me. Instead, I inhaled the scent of wet earth and leaves and pine needles. Laughed when the dog cavorted in a mudhole, leaving the entire lower half of her body black and dripping.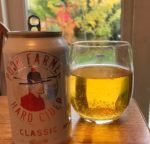 Sometimes it rained, sometimes the sun flashed through the trees, and the aspen lit up like golden lamps. I spent an hour rather than the 15 minutes I planned, and kept the good mood going when I got home by rewarding myself with a treat from our excellent local cidery. Eventually, I went back to the keyboard, and got a whole bunch of work done in a little bit of time. But the time away—that was a really good time.
---