BLOG
After weeks writing about Afghanistan, I'm back to Book 5 in the Lola Wicks series, which takes place in Utah.
Pause for whiplash.
But it's good to be hanging with Lola again, a protagonist I've come to love. Lola the character is a major pain in the ass, but she's a lot of fun to write, and I enjoy finding new ways to push her buttons. Over the years, people have asked me how I envision her – a question that usually takes the form of, "Who would play Lola in the movie?"
My first impulse: a major badass. Geena Davis as Thelma, getting ready to shoot the hell out of that semi.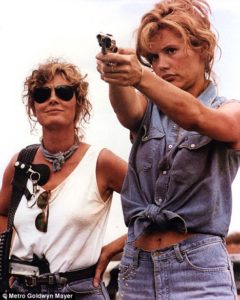 Lola is indeed a badass. But her badassery is of the more covert variety. The woman's a reporter, for heaven's sake. A professional observer. So then I flash to Sigourney Weaver in The Year of Living Dangerously.
She wasn't a reporter in that movie, although she fell for one (what was she thinking?). But her wary demeanor in that role is perfect for Lola. The trick will be, as deadline barrels toward me, to keep from getting punchy and hearing "Zuuuuullllll" in my brain as I write.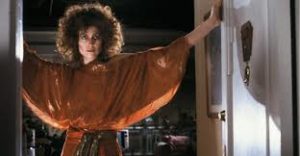 Who ya gonna call? Manuscript busters!
Oops. Looks like the punchiness has already set in.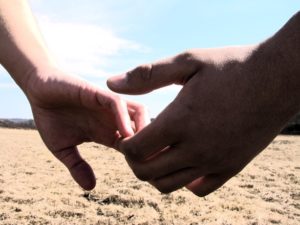 June 3, 2017 – For all the lows in this writing business (rejection, anyone?), there are a lot of highs.
Signing with an agent. Getting a book contract. The box of advance copies, your book made real. Release day. Book signings. Nice letters from strangers. Nice words from your parents!
You know what's not fun, even though it seems as though it should be?
The day you send your manuscript off – the one over which you've slaved for months, years, tweaking the damn thing sentence by sentence; some days word by word – to an editor.
I remember how I felt the day my son went off to kindergarten. Heart, ripped out. This is about the same.
Because once I click on "send," my baby is no longer fully in my control. Out into the world it goes. People might ignore it. Or be mean to it. It might disappear.
When the monkey brain hits this point, I try to re-boot. To remind myself of how my son bounded onto the school bus that first day with nary a look back. He was happy to be out in the larger world.
And maybe my book will be, too, hobnobbing with its peers on store and library shelves, hanging out on somebody's nightstand (please, God, on top of the TBR pile), maybe with some pages dog-eared. The book will be fine.
And maybe, in a few days, when I've applied the only effective remedy – starting the next book – I will be, too.
---