BLOG
Jan. 31, 2017 – In Book 6, not this post. Despite the powerful distractions of the past few weeks, I ended the month with just a little over 20,000 words. That's a fair amount of sentences. The baby book is starting to crawl.
Jan. 28, 2017 – For awhile, today seemed as though it might be a nice slow trip to the top of the roller coaster, plenty of time to look around and enjoy the view, and maybe even imagine that we'd get through a day free of another plunge into awful news.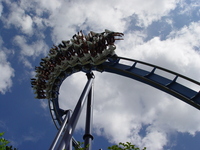 Finished revisions (maybe!) on a submission for an anthology. Out in Real World, as many a thousand people showed up to what had been expected to be a small march  here staged by SALAM (Standing Alongside America's Muslims) Missoula. The sweetheart attended and reported good energy. We played hooky from our respective writing and saw "Hidden Figures." Back home, I hit "send" on the revisions.  Ahhhhh. And then – reports of a shooting at a mosque in Quebec, with five dead at this point. Hello, despair. Don't you ever take a break?
Jan. 27, 2017 – It's hard to do these days, what with the daily drumbeat of bad news. Today, refugees detained at airports. Trying to write, but afraid to look away, because what next? Managed a thousand words today, in fits and starts. Counting it was a win, a very small way to #resist.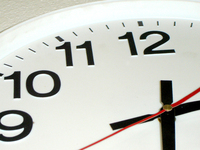 Jan. 23, 2017 – Yesterday, Sunday, I woke up excited about the fact that I had a whole day stretching before me with little to do other than to write. So what happened? Some of the most lackluster prose on the planet, that's what happened.
This morning, back to shoehorning in the writing before work, the clock ticking, ticking toward time to stop. And the words, they flowed. Go figure.
Jan. 20, 2017 – A few days ago, I whined about my editor's (admittedly reasonable) request for a synopsis of the novel I'm working on. Good God, I barely know what sentence I'm going to write next, let alone what the whole book's going to look like.
And yet. With that synopsis roughed out, and another under way, I've discovered the dirty little secret of synopses – you get to slap down those broad, broad brushstrokes that hint at just how fabulous this book will be. It's the lovely part before the actual writing begins, and the masterpiece you've fashioned dissolves before your eyes, leaving behind only the dreaded blank page.
Because a synopsis is, what? Two, five, maybe seven pages? That leaves a whole lot of white space to fill before the end. As in "The End." Ann Patchett captured this phenomenon far more eloquently than I (duh) in her wonderful essay, "The Getaway Car."
This book I have not yet written one word of is a thing of indescribable beauty, unpredictable in its patterns, piercing in its color, so wild and loyal in its nature that my love for this book, and my faith in it as I track its lazy flight, is the single perfect joy in my life. It is the greatest novel in the history of literature, and I have thought it up, and all I have to do is put it down on paper and then everyone can see this beauty that I see.

And so I do. When I can't think of another stall, when putting it off has actually become more painful than doing it, I reach up and pluck the butterfly from the air. I take it from the region of my head and I press it down against my desk, and there, with my own hand, I kill it. It's not that I want to kill it, but it's the only way I can get something that is so three-dimensional onto the flat page. Just to make sure the job is done I stick it into place with a pin. Imagine running over a butterfly with an SUV. Everything that was beautiful about this living thing — all the color, the light and movement — is gone. What I'm left with is the dry husk of my friend, the broken body chipped, dismantled, and poorly reassembled. Dead. That's my book.
Tomorrow, I set my synopses aside and go back to the manuscript. My poor, dead butterfly of a manuscript. A moment of silence, please.
.
Jan. 18, 2017 – When it comes to Nancy Pearl, I'm an unabashed fangirl. (Because what's not to love about the creator of the Book Lust guides?) Whenever the former Seattle librarian is interviewed on NPR, I try to stop what I'm doing, so that I can catch her reading recommendations.
This week, her "under the radar" recommendations included a book called "Slow Horses." I liked the sound of it – the "slow horses" are disgraced British intelligence agents – and I really liked the fact that the ebook went on sale that day for $1.99. Click.
Several very happy days later, I've just finished it and am looking forward to the next in the series by Mick Herron. All of which is a roundabout way of saying a good book recommendation is one of the best gifts you can give. Unless someone wants to give me a Nancy Pearl action figure!
Jan. 15, 2017 – I've used running as an analogy for writing for awhile; as in, train long enough and you'll run a marathon, park your ass at the keyboard every day and you'll end up with a book.
But there's another way the running/writing comparison works, and that has to do with getting your butt in the chair in the first place. Some days I'd rather do anything than sit at that keyboard. Same with running, especially in winter, when cold and dark and ice are involved. There's a mantra suggested by run-walk-run guru Jeff Galloway to help you get out of bed and onto the pavement or trail in the morning: Alarm. Feet on the floor. Coffee. It generally works for me, but this morning, with a fun run scheduled and the thermometer registering 10 below, it was a struggle.
But I chanted my mantra, got myself out the door, and had a blast. The pancakes served afterward by the Runner's Edge crew were great and the person who sat the brandy beside the coffee deserves sainthood. Then home, to the keyboard. No alarm needed, but more coffee (with a splash from the flask atop the fridge. You know, because I was still thawing out from the run). By the end of the day, the dreaded synopsis had taken shape.
Butt out the door, or in the chair. Whatever it takes to get it there.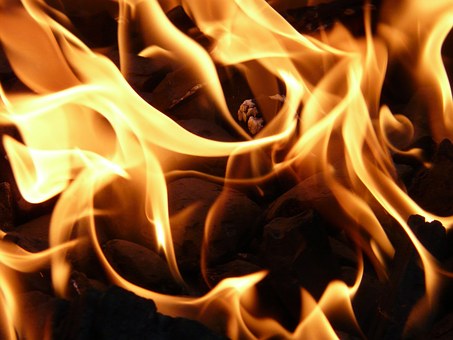 Jan. 14, 2017 – I'd rather write a whole book than a synopsis. For that matter, I'd rather have root canal than write a synopsis. And yet my editor asked for one, and I adore my editor, so here I sit, typing a synopsis. (Well, no, obviously right now I'm typing some sentences. As a way of avoiding writing a synopsis.)
This is when I really envy plotters. All they have to do is condense their obsessive outlines, and voila – synopsis. Confirmed pantser that I am, there is no outline, unless "Lola gets herself into a whole lot of trouble, and some sex" counts, which I'm pretty sure it doesn't.
But I take heart from one of my favorite authors, Dana Stabenow. A few months ago, I was lucky enough to interview her and she said (Look away, Terri Bischoff, look away!) that "I used to do outlines because they were contractually required but I almost never followed them."
So here's a vow to look back at my synopsis a year from now, and see just how closely the finished product hews to it.
---