BLOG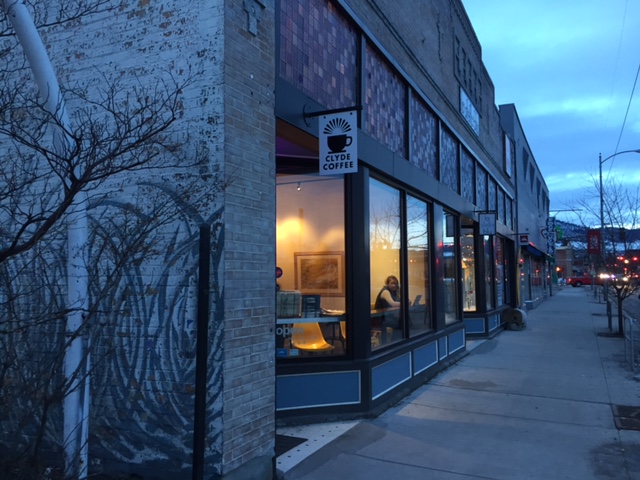 Feb. 24, 2017 – It occurred to me, as I don a spring coat for a 30-degree day with snow in the forecast, that I'm projecting like mad with Book 6. It's set in that delicious edge between spring and summer, when the wind finally loses its sharp edge and turns soft and caressing, when the sun warms instead of mocks. February, especially in Montana, is way too early to think about spring. And yet, as the ice slowly recedes from the streets, as bare patches of earth appear, all of us here are acting as though daffodils are about to sprout at any moment. The most hopeful sign? It's no longer full dark when I hit the coffee shop at 7 a.m. That alone makes the heart sing.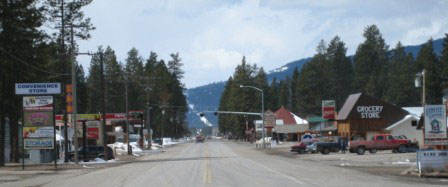 Feb. 20, 2017 – Well, I've done a terrible thing. I wrote as long as I could tonight, but when I stopped, Lola was still in Lincoln, Montana. I'm afraid she's going to have to spend the night there, because I was at the stage where I nearly had to prop up my eyelids with toothpicks. Lincoln, of course, was where the Unabomber was living when he was arrested. He was long gone by the time this story takes place, but I like to imagine that, a couple of decades earlier, Lola could have ferreted him out on her own, handily beating the FBI to the punch.
Feb. 19, 2017 – Ran eight miles today, the farthest since last summer, and the first time in many weeks without the hated-but-necessary Yak Trax that keep me from ending up on my butt. Didn't die. And, after a couldn't-be-helped break of a few days, got back to the ms. with 1,500 reasonably solid words, including a nicely developing plot twist. Nobody died there, either. Yet. Gotta savor these days, aching calves and all.
Feb. 14, 2017 – After years of writing in Word, I switched over to Scrivener for my last book.
It took some getting used to, but there was much to love. All of that organization, imposed like magic upon my chaotic process! I could just glance over at the left-hand column and see my chapters adding up. Very satisfying.
But I spend a lot of time writing in coffeeshops, where I prefer to use my tablet, rather than toting my laptop around. And it turns out that the (somewhat) recently released Scrivener app and I, we are not friends.
So for Book 6, I'm using Google Docs, which has many of the disadvantages of a Word document – i.e, one long, cumbersome doc, with the added disadvantage of feeling even clunkier. But it's portable. Huge up-side. And, its very clunkiness has proven an unexpected benefit. Because of it, I'm not tempted to zip back and forth in the doc, endless nitpicking as I go along. I just plow forward.
The process reminds me of that E.L. Doctorow quote in a Paris Review interview: "It's like driving a car at night: you never see further than your headlights, but you can make the whole trip that way."
That's how Book 6 feels, each day a contained bit of progress, all darkness and mystery ahead, but just enough light to get to the next scene.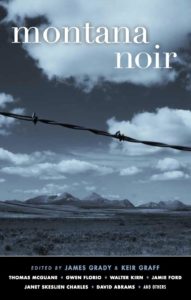 Feb. 13, 2017 – A little over a year ago, I received an invitation out of the blue. Akashic Books was adding a Montana version to its famed noir series.
Did I want to contribute a story to Montana Noir?
Oh, hell, yeah!
Honored to be in the company of Thomas McGuane, Walter Kirn, Jamie Ford, Janet Skeslien Charles and, as the cover says, others – equally lofty. James Grady and Keir Graff were dream editors.
Coming in September.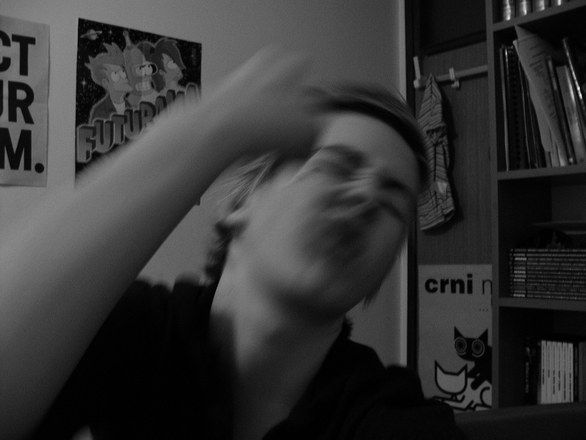 Feb. 7, 2017 – Just an observation about the weirdness of writing. Last year, when I was blissfully unemployed and thus with all the time in the world, I struggled mightily with Book 5.  That sucker fought me on every sentence. Each day I left my writing chair feeling as though I'd been punching myself in the face.
Now comes the first draft of Book 6, coinciding with my return to the day job, and with my writing time squeezed into hourlong chunks. And what happens? Book 6 rambles merrily along, surprising me daily by seeming to know exactly where it's going. (Although I've probably just jinxed it by writing that sentence.)
Anyhow, go freaking figure.
---