BLOG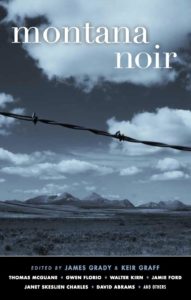 Feb. 13, 2017 – A little over a year ago, I received an invitation out of the blue. Akashic Books was adding a Montana version to its famed noir series.
Did I want to contribute a story to Montana Noir?
Oh, hell, yeah!
Honored to be in the company of Thomas McGuane, Walter Kirn, Jamie Ford, Janet Skeslien Charles and, as the cover says, others – equally lofty. James Grady and Keir Graff were dream editors.
Coming in September.
---