BLOG
I felt very much the latter during our trip East during the last couple of weeks. It was a whirlwind mixture of family time and business, the latter unusually rewarding (and the former pretty great, too.) For starters, after nearly six years of representation, I finally got to meet my agent, Barbara Braun, and her husband and associate, John Baker, in person. We met in a diner off Union Square in Manhattan and, despite my ability to get lost in my own backyard, I managed to get there just fine on the subway in time to enjoy a long conversation about writing and publishing.
Then we headed to Philadelphia, where for years I was lucky enough to be an on-and-off member of the legendary Rittenhouse Writers' Group headed by James Rahn, author of Bloodnight. RWG graciously hosted a Montana reading and book signing at Michael Lieberman's Hooloon Art gallery. During the Q-and-A afterward, a childhood neighbor from Delaware brought out the fact that Montana protagonist Lola Wicks takes her last name from the owners of a potato farm near our respective homes, and I also outed another friend of mine as the person upon whom the character of Lola's feisty, funny best friend, Mary Alice, is based. (Sorry about killing her off, Joanne!)
I really envy people who say they don't care about reviews; don't even read them, in fact. I can't even fake being one of those people. Whenever a good review for Montana came in, I danced around the room. The bad ones sent me into a fetal position. Luckily, there were more – lots more – of the former than the latter. Which created a whole new level of paranoia. What if people hated the sequel, Dakota? Well, the first review is in, and I did the happy dance. Kirkus Reviews, bless 'em, said that "the writing is top-notch, and the action builds at just the right pace. In Florio's capable hands, Lola Wicks is going to be around for a long, long time."
As my grandmother would have said, "from their mouth to God's ears."
In Dakota, Lola Wicks heads east, to the Bakken oil fields of North Dakota. The story that takes her there breaks in the deepest cold of winter. Talk about your polar vortex.
This coming week, Lola heads even farther east, to Philadelphia, my old stomping grounds. I'll be doing a reading there on Wednesday night, sponsored by the Rittenhouse Writers Group, at the Hooloon Art gallery. I'm excited about seeing family and old friends – and about introducing Lola, with all of her rough edges, to the big city. And of course, there will be a mandatory stop at Tony Luke's for a roast pork sandwich. Yum!
(Image: foodspotting.com)
Of course, so is any day. But on Christmas, I always look forward to gifts of books—and to escaping the holiday hubbub with them as soon as I can slip away.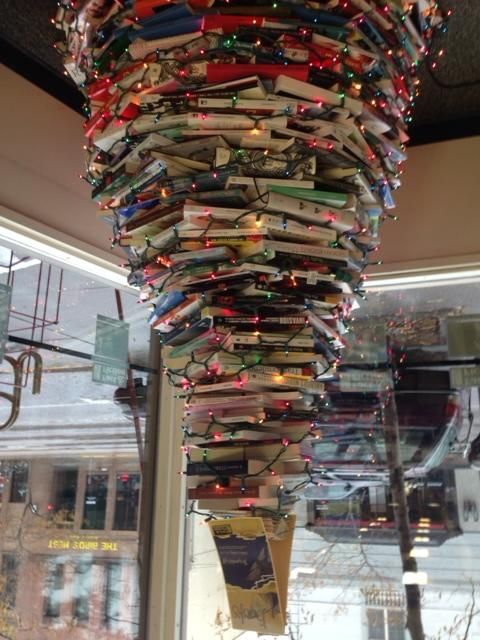 This year, I had the particular joy of signing several copies of my novel, Montana, that people  bought as gifts for friends and family. I hope that Montana will provide them with that same sense of escape.
For my own part, I feel as though I've been receiving gifts for months—the gift of being published by The Permanent Press, of being edited by Judy Sternlight, of being represented by agent Barbara Braun. Libraries and independent bookstores have generously arranged for readings and book signings. I'm part of a smart and supportive online writing group. And there's gift of thoughtful and attentive readers, many of whom have written to say that they liked the book. I could not be more grateful. Most astonishing, thanks to the support of my partner, Scott, and affordable health insurance from Obamacare, I've been able to turn writing into my day job. Pretty sure I'm the luckiest person on earth.
With all of those blessings, what could I possibly want for Christmas? World peace. The reversal of climate change. Health and laughter for my loved ones. The survival; nay, the flourishing, of independent bookstores. Fair compensation for writers. (Pause for hysterical laughter.) Lacking that last, another yummy glass of Scott's eggnog will do nicely.
Happy Christmas, all.
(photo: Fact and Fiction's book tree)
First solo reading and book signing, at Fact and Fiction in Missoula on Nov. 1, the eighth anniversary of my arrival in Montana. Thanks to everyone who came out and bought books, and made the evening such a success. Check the News and Events page on the website for other scheduled readings and book signings.
My parents have been doing quite the tap dance these last few weeks, what with both their daughters publishing first novels. My sister Kathleen, who writes as D.C. McLaughlin, recently came out with her vampire novel, Deadly Conversations. The title—and hence, the very cool cover—comes from the series of conversations between a 300-year-old Bavarian vampire, and a bookstore owner who just happens to be a witch, and who is determined to stave off the threat to her town that the vampire represents. Are vampire novels my thing? Not particularly, as Kathleen noted in her acknowledgments. But maybe that's why I liked her book so much. She eschews sexy-teenage-vampire stuff in favor of focusing on family and its importance. And she sneaks in a lot of fascinating historical information about vampires and witches that goes well beyond the usual stereotypes.
My own novel, Montana, goes out into the universe today. I'll be reading from it at Missoula's Fact and Fiction downtown branch next Friday, and elsewhere around the state and region in the coming months (see the schedule, here). Our parents probably offer the best publicity a writer could want, contacting their wide range of acquaintances around the country and the English-speaking world about their daughters' accomplishments, and—we hope—guilting people into buying the books.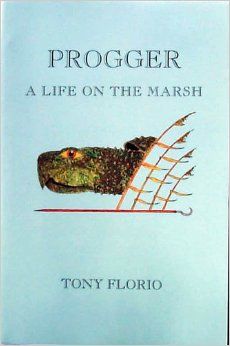 In a way, Kathleen and I didn't have much choice about becoming writers. We grew up surrounded by books and writers. My dad, Tony Florio, wrote and illustrated Progger: A Life on the Marsh, a memoir of his life, and by extension ours, as the manager of a wildlife refuge on the Delaware Bay. My mother, Patricia, for a time wrote a column for the Delaware State News called Windfields, based on the same experiences. And my brother, Roger, writes a mean legal brief, which is to say he's actually found a way to make serious money from writing. Likewise my daughter Kate Breslin, who condenses her political data analysis into actual comprehensible English. My son, Sean Breslin, has already published one short story, Flood and more can only be in the offing.
No grandkids yet, but I can just picture them, noses buried in books, pausing only to scribble their own stories that I hope, someday, to guilt people into buying.
And it is just as miserable as the last three weeks of a pregnancy. Anne Lamott says it far better than I (of course, Lamott says everything far better than I):
The worst time in any writer's life is the two months before publication. ALL writers become mental and pathetic, even those of devout faith, who have some psychological healing to lean up against, and gorgeous lives. All writers think that this time, the jig is up, and they will be exposed as frauds. 
Two months before publication, all writers worth their salt have days where they hate everyone, and wish everyone would just die. … And all writers wonder where the HELL were their editors?
All of this hand-wringing on my part is despite some truly wonderful reviews. On Tuesday, Library Journal named Montana Debut of the Month and said its "breathless pacing, strong characterizations, and a nuanced plot blend into an unforgettable read. With its strong sense of place and an intriguing ethnic character mix, consider for fans of Lori Armstrong, C.J. Box, and Wayne Arthurson." 
Also on Tuesday, Booklist called it "a gripping debut mystery."
People can judge for themselves next weekend when Montana gets trotted out to the public in a preview of sorts at the Montana Festival of the Book that starts next Thursday and that, for my money, is one of the best reasons to live in Missoula.
This year's festival looks to be the typically terrific event, with Sherman Alexie headlining the opening event, and James Lee Burke speaking at a Cajun-themed lunch. See Vince Devlin's story in today's Missoulian for more on the impressive list of writers featured at the festival. And, ahem, I'll be reading from Montana. More details in next week's blog post. 
(image: NPR.org)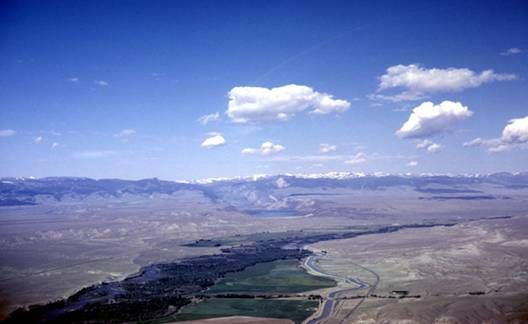 In a recent Q&A with Mark Stevens, author of the very fine Antler Dust and Buried by the Roan (full Q&A and his review of Montana here), I said that the most terrifying thing about writing fiction is the blank screen.
But, after a couple of weeks of doing the final proof on Montana (out next month!) and the more-or-less final revisions to Dakota (March 2014), the blank screen seems newly inviting. Those other tasks involved going over words I've written and rewritten and read and reread hundreds of times before. By the end of the process, I pretty much hated all of them.
But now, as I start Wyoming, the words are fresh and new. A good chunk of them won't survive, but it sure is fun to explore new territory. And this weekend, the exploration will be literal as well.
When I worked on both Montana and Dakota, I'd already written and rewritten drafts of each novel before going – or, in the case of Montana, returning – to the story's setting to nail down some details.
Wyoming involves a reversal of sorts. Even though I've just started writing the next chapter in Lola Wicks' life, I'm going to the part of Wyoming where most of the novel's action will take place.
As with Montana, it's hardly new territory. As a journalist, I reported several stories in and around the Wind River Reservation in central Wyoming, home to the Eastern Shoshone and Northern Arapaho tribes.
The country is hauntingly beautiful, and I look forward to seeing it again. As luck would have it, we're headed to Colorado for the Rocky Mountain Fiction Writers' Colorado Gold conference next week. We'll have to drive through Wyoming anyway and, in the interest of both book research and our own selfish desire for better scenery, we'll cut through Wind River on our way.
It's been close to a decade since I've been there. I look forward to seeing it again – but this time, through Lola's eyes. I wonder what she'll see?
(photo: EasternShoshone.net)
This is how I felt this week as double deadlines charged straight at me. The final draft of Dakota, the sequel to Montana, is due to The Permanent Press. But in the midst of working on that, I got the final proof of Montana – as in, my last-chance, drop-dead opportunity to make corrections. Anything I missed on this go-round lives to embarrass me in print.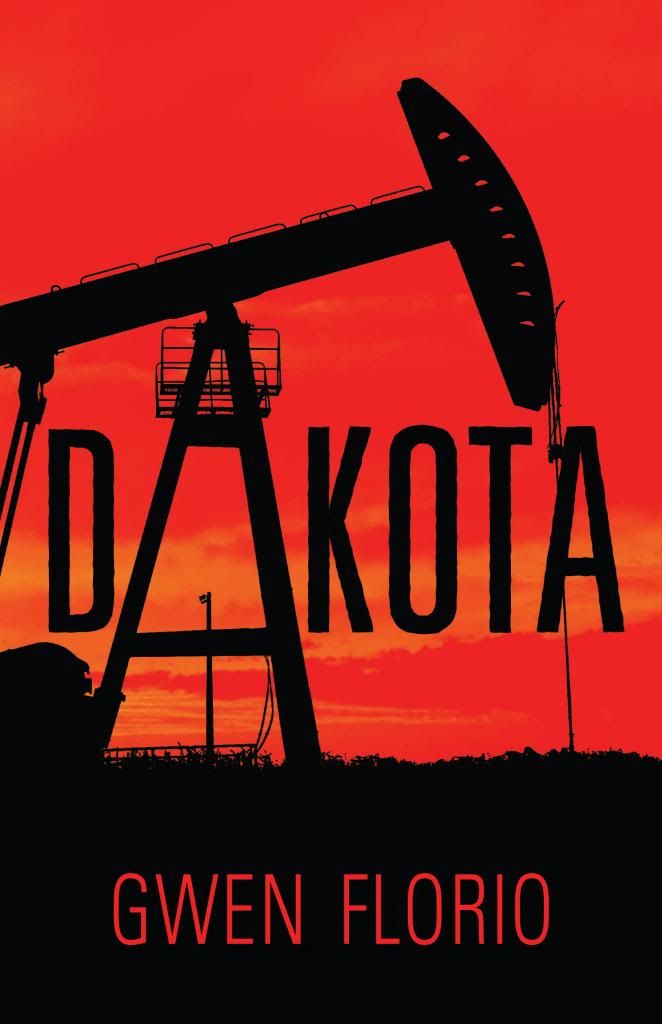 So I dropped the work on Dakota and spent two full days poring over Montana, finding 19 mistakes in the process. That sort of things gives you –  at least it gives me – nightmares. Because what if I missed something? That's the equivalent of getting run over by the locomotive. 
Now it's back to Dakota, trying to shore up the spots that wobble and jettison the stuff that slows things down. The one good thing about the diversion back to Montana was that I found phrases that were repeated in Dakota. The big machete took care of that. Very satisfying! Even more satisfying? The kick-ass cover design by Lon Kirschner. Wowza!
Speaking of The Permanent Press, here's a cool story in the Sag Harbor News about publishers Marty and Judith Shepard.
And, I never did follow up on Killer Nashville. Suffice it to say it was a blur – a productive, informative blur. The best part? Meeting the Shepards, and several of The Permanent Press authors, a frighteningly talented bunch. I am not worthy.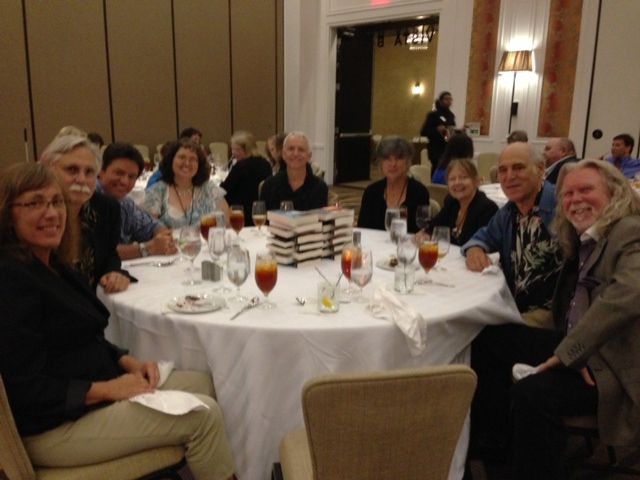 Above, from left, The Permanent Press crew – Me, Chris Knopf, David Freed, Beth (Jaden) Terrell, Mike Hicks, Connie Dial, Judith Shepard, Martin Shepard, Baron Birtcher
 Killer Nashville, that is, a writing conference with – as you might expect from the name – an emphasis on mysteries and crime. It starts Thursday.
I'm excited about it for so many reasons. I'll get to meet Permanent Press publishers Martin and Judith Shepard in person, as well as many of the publishing house's authors.
I can soak up ideas from a wealth of workshops on topics such as forensic anthropology and psychology, and panels with enticing titles such as "Hardboiled Heroines and Feisty Female Sleuths: Strong Women in Crime Fiction," along with ones that deal of the practicalities of the writing business.
I'll be signing and selling (at least, I hope I will!) advance copies of Montana at the conference bookstore. 
I'm on two panels – "The Crime Beat: Writers and Journalists as Amateur Sleuths" and "Literary Mysteries: What are They and How do You Write One?" which means I'll get to talk about two of my favorite subjects. 
And did I mention it's in Nashville? Good music, good food. All that, and three days of book talk, too. What's not to love? I'll post a full report next week.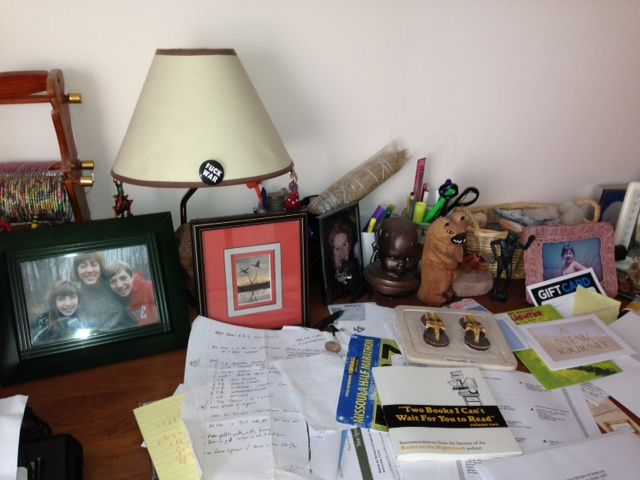 Anyone who's ever seen my desk (at right, on a relatively clean day) knows I never throw anything out.
That applies to fiction, too. I write a ton of crap on my way to writing something better. Most of it, I cut – at least, I hope I do. But I don't toss it. I file it away for possible future use. Which actually happens. 
Years and years ago – nearly fifteen, to be exact – I wrote a short story about wildland firefighters that I really liked. Unfortunately, none of the magazines to which I submitted it were equally enamored, so into the throwaway file it went. But every couple of years, I'd pull it out and rework it, and send it around again. More rejections. Finally, in 2010, I revised it yet again and this time, the Delmarva Review published "On Fire" – and nominated it for a Pushcart.
All of which brings me to Novel No. 3. Montana comes out in October and I sent the sequel, Dakota, off to an editor last week. It's an awful thing to send a book that you've babied for more than a year out into the world all by its lonesome, and I always feel bereft. The solution, of course, is to create a new baby.
My publisher, The Permanent Press, handed me a wonderful gift by naming my first novel Montana. That gave me a 50-book (!) theme, although I reduced that by a couple by leaving the "North" or "South" off Dakota. Next up, Wyoming.
It just so happens that many years ago I wrote a perfectly dreadful novel set in Wyoming. It didn't go anywhere, and thank God for that. But I liked parts of it, and now am happily going all Hannibal Lecter on those parts for this new novel. Which, as far as I'm concerned, is proof positive of the wisdom of never throwing anything away.
---