BLOG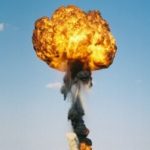 Dec. 31, 2016 – On Christmas Eve, I was late to a dinner party because I had to write a story about white supremacists. Tonight, New Year's Eve, I scrambled to post a story about a political operative whose homophobic remarks about women Democrats cost him a job. Which bears out the truism that nothing good ever happens on a holiday in the news business. That said, it's a fine business to be in. And boy, does it ever feed the fiction.
Happy New Year!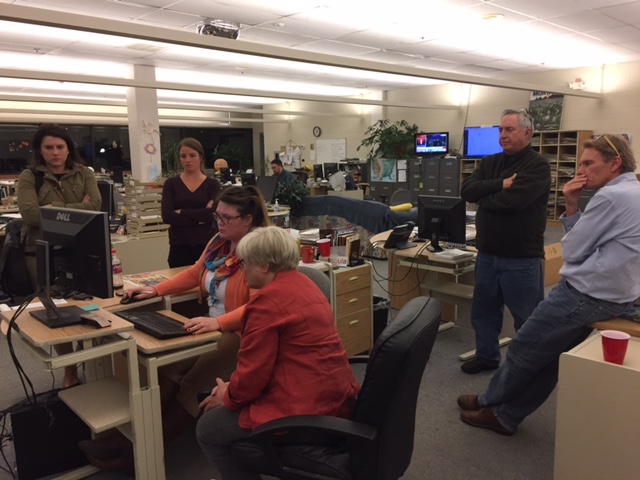 Nov. 9, 2016 – This summer, after a glorious three-year hiatus as a full-time writer of fiction, I returned to my day job as a journalist. The good thing? Now I have not one, but two, jobs that I love. The down side? Obviously, carving out time for the fiction is a challenge. But last night, Election Night, I was happy I'd made the choice. No matter how you feel about the results, a newsroom on Election Night is a glorious place – no more so than on a night like last night, when my newspaper, the Missoulian, blew its deadline in the interest of getting the election's final results on the front page, rather than a wussy "tight race" headline. I think the tension in that moment shows in the 1:30 a.m. photo above, as the newsroom crew worked at crafting exactly the right headline: Trump Beats All The Odds. They call journalism the First Draft of History. Cliched? Maybe. Except last night, the cliche was true.
In 2013, I left daily journalism and turned to daily fiction. It's been a terrific couple of years, with two novels under my belt and a third, Disgraced (Midnight Ink) scheduled to come out in March.
I haven't quite cut the cord to journalism, though. I've been fortunate enough to teach as an adjunct professor at the University of Montana School of Journalism, something that still lets me get a whiff of great stories, and reminds me why the job was so much fun.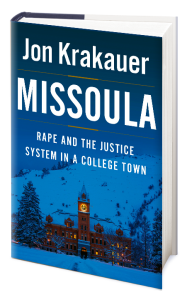 But this week's release of Jon Krakauer's new book, Missoula: Rape and the Justice System in a College Town, provided a good reminder of one reason I ultimately prefer fiction to nonfiction.
The cases Krakauer recounts are heartbreaking—in my case, doubly so, since I covered many of them in my final years as a reporter. Reading the book brought back the thing about journalism people rarely tell you.
Sure, there's the fun stuff—the big, first-draft-of-history stories; the human interest tales; the critter stories, oh God, so many critter stories. But there's also lot of pain, especially when it comes to covering crime, as I did. That pain is real, and its ripple effects extend to family, friends, first responders; more people than I'd ever realized.
I'd been writing fiction at night and on weekends for twenty years when I finally left the day job, but I dove into it full-time with equal parts enthusiasm and relief. Sure, I kill people in my books. And I write about the pain of those left behind. But it's all so wonderfully unreal.
This week, when I read Krakauer's book, I remembered what it was like to sit in those courtrooms and watch the kind of anguish that doesn't vanish with the last chapter. I don't miss it. But I'm glad Krakauer had the fortitude to take on this terrifically difficult subject and stick with it because, unfortunately, it's so very real.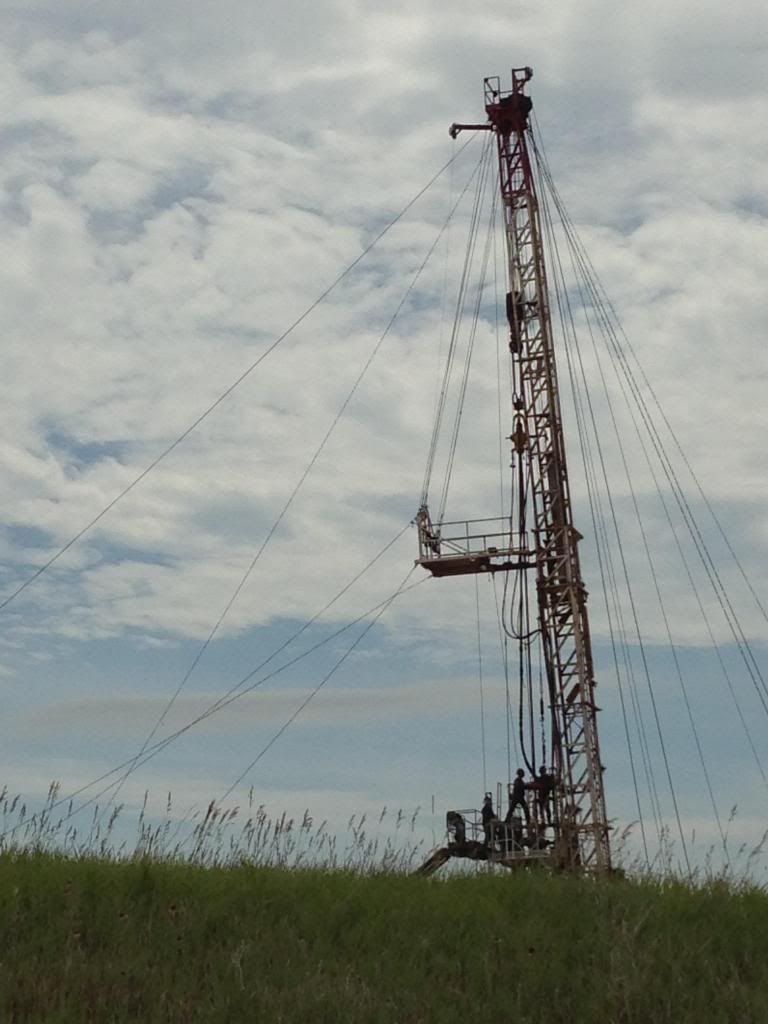 Being a reporter is a great help when it comes to writing fiction. For starters, I have no qualms about walking up to strangers – strippers, in this case – and asking them about their lives. Dakota, the sequel to Montana, features exotic dancers among other features of life in the Bakken oil patch.
To get a taste of what that life is like, Scott and I – guided by the expert advice of journalist Amy Rose Sisk, working this summer in western North Dakota – hit the road last week on a 1,650-mile round trip that took us to the heart of the patch in Williston and Watford City, N.D., and then back home along Montana's Hi-Line, its antithesis. It was long and grueling and punctuated by the worst bathrooms I've seen outside of Afghanistan and worth every minute we invested. 
In North Dakota, we saw trucks, trucks and more trucks, trucks so big that they made a standard semi look downright dainty. We met a waitress who's lived in her camper for two years and got a $100 tip one day, and dancers who make $1,000 a night. We saw a McDonald's in a town an hour away that keeps closing down because it can't get workers. And we saw man camps, rows of prefabs that seemed luxurious compared to the dozens of informal settlements of squashed-together campers in various stages of disrepair.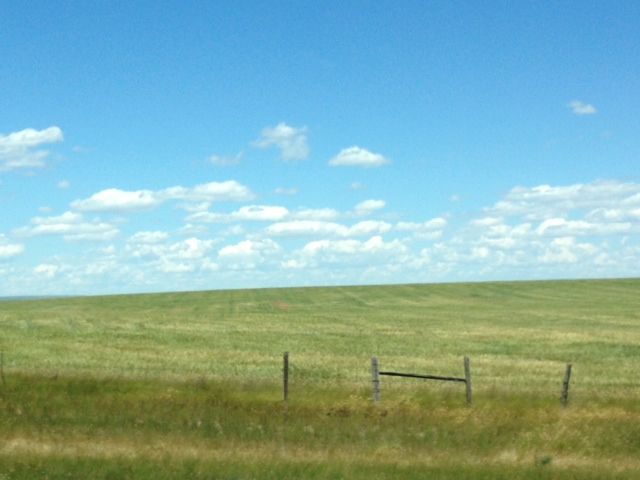 After which, the Hi-Line – sometimes disparaged as miles and miles of empty – felt wonderfully clean and soothing. I know the people who live there have a tough time. Jobs are hard to come by and amenities few and far between. But you can't help but wonder — if the cost of full employment and skyrocketing development is the chaos evident in the patch, is it worth it?
Dakota doesn't deal with that question, at least not directly. But, as with all the trips I made while working on newspaper stories, this one on behalf of fiction also raised issues that had nothing to do with the story at hand. The benefit? Those questions always led to more stories.  Let's hope it works that way with fiction, too.
Oh, and as for those dancers? Read Dakota!
---