BLOG
Jan. 12, 2017 – When the sky above the coffee shop is this blue, it means I'm way late to writing. Because I slept in. Damn, it felt good.
But damn, I was late this morning. Solution – write fast. Zoomed through 700 words. Today, I'm particularly in love with the theory of shitty first drafts.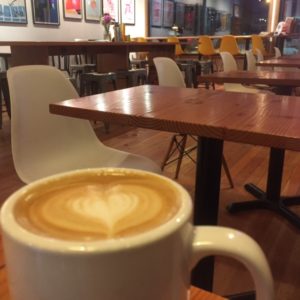 Jan. 11, 2017 – Good thing I don't make New Year's Resolutions. Otherwise, I might have resolved to add some sentences daily, which would make me a miserable failure already. 
But today, after a couple of weeks of writing at home in the morning, I went back to the coffee shop and threw a whole bunch of new words at Book 6. Consequently, I'm starting the day in a very good mood. Let's just see how long it lasts. (Donald Trump news conference, I'm looking at you.)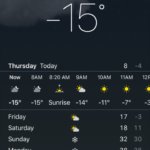 Jan. 5, 2017 – Today would be a really, really good day to stay home all and write. Or, better yet, go back to bed, under all those nice warm covers. Probably the dog would join me, and then I'd be warmer still.
On the plus side, I've hit the 10,000-word mark in Book 6. Hate to leave it and go out in the cold, but it's nice to know a good, solid start awaits when frozen me comes back through the door tonight.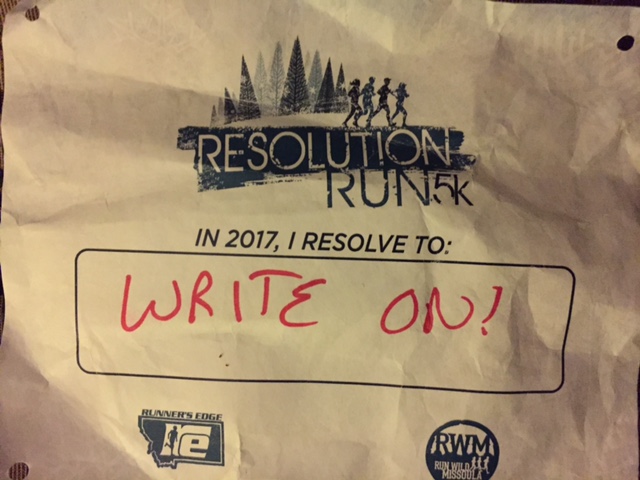 Jan. 1, 2017 – Our local running club, Run Wild Missoula, has a great New Year's Day tradition – a 5K run, followed by soup and rolls. It's called the Resolution Run, and the idea is that you write your resolution on your race bib.
This year's race was fine – it was only about 10 degrees, but the predicted snow and wind held off until after it was over. Lots of people posted running resolutions – to finish a marathon, run faster, run more, etc. Mine was different.
A couple of weeks ago, I turned in the third-manuscript in my three-book contract, which leaves me without a book contract for the first time in five years. (Never mind that 20-some contract-free years preceded that lovely five-year stint.) What to do?
There's only one thing: to keep writing, and trust that the contracts will come. Hence, my resolution. I got back from the run (and the warming post-run shots of Jameson's) and wrote a thousand words. Onward into 2017!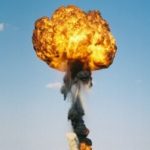 Dec. 31, 2016 – On Christmas Eve, I was late to a dinner party because I had to write a story about white supremacists. Tonight, New Year's Eve, I scrambled to post a story about a political operative whose homophobic remarks about women Democrats cost him a job. Which bears out the truism that nothing good ever happens on a holiday in the news business. That said, it's a fine business to be in. And boy, does it ever feed the fiction.
Happy New Year!
Dec. 30, 2016 – Gave a final spit-shine to a short piece tonight. Kind of fun, after a novel, but also – oy, the pressure! Trying to shoehorn all the essentials into that itty-bitty space. Like going back to the wires after working for a broadsheet. Oops, sorry. Got nostalgic there for a minute and lapsed into old-timey journo talk. A sure sign that it's time for bed. Over and out.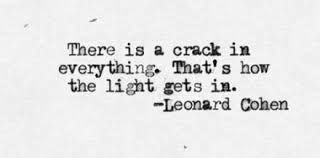 Dec. 27, 2016 – For a couple of weeks now, stories about white supremacists trolling Jewish residents of a Montana town have dominated my newspaper. Necessary? Absolutely. People need to know about this. Discouraging as hell? Oh, yeah. It's hard not to get flattened by the virulence.
What to do? Focus on the extraordinary goodness of the people surrounding me, of course, as well as the stunning natural beauty just outside my front door. And, more practically, take the anger at the bozos who perpetrate this vileness and pour it into my writing. That works, too. Book 6 is the beneficiary, words stacking up like mad.
Would I rather draw my energy from another source? Damn straight. But for now, this will do.
Dec. 26, 2016 – Survived the holidays, despite a most unfortunate Hannukah/Christmas Eve story about white supremacists behaving badly in Montana, underscoring the reality that, in newsrooms, nothing good ever happens on the holidays.
But I also got a great present, made better still by the fact that the giver has no idea of his role. The best present, of course, is the ongoing gift of family and friends, good health, relative financial security, a job I love, and the unbelievable privilege of being a published novelist.
This gift was a pretty close second, though. I'm always seeking recommendations for good reads. Recently, via the magic of Twitter, I reconnected with an old Philadelphia Inquirer colleague, Larry Copeland, also turned novelist. (His debut novel, The Moaning Bench, will be released next month.) I scanned his blog and found this post about the works of John D. MacDonald, among others.
I came late to crime fiction, and so there are huge gaps in my knowledge, MacDonald's work among them. I spend a lot of time these days playing catch-up. Larry's post led me to The Deep Blue Good-by, the first in MacDonald's Travis McGee series. I peeked into it at about 11 one night, intending to scan a couple of pages before bedtime. Hours later, MacDonald had hooked me with sentences like this:
"I heard the lisping flap of water against the hull, the soft mutter of the traffic on the smooth asphalt that divides the big marina from the public beach, bits of music blending into nonsense, boat laughter, the slurred harmony of alcohol, and a mosquito song vectoring in on my neck."
That vectoring – that's all it took. So, thanks, Larry. Hope to return the favor, or at least pass it along.
Dec. 21, 2016 – It's hardly a new concept, likening the letdown of sending off a manuscript to post-partum depression.
Still, I didn't expect to be laid so low when I hit "send" on Book 5. I did the right thing – started straightaway on Book 6 – and noodled away on a first chapter without having any idea where it might go. (Don't even talk to me about outlines. Just don't.) Extreme moping ensued.
Usually, when I start something new, I've got a good idea of the beginning and – more to the point – the end. Then all (as in, "all") I have to do is fill in the white space in between. But with baby Book 6, the end was a big honkin' blank, just like everything after the rudimentary first chapter. A desert, devoid of ideas. The depression was deep.
Then, last night at about 3 a.m., the hour where creativity dwells, an end came to me. And what an ending! As with everything before it's written, it's brilliant. I lay there, smiling, mighty impressed with myself for about three minutes, until I wondered what might get li'l baby Book 6 up on its knees and crawling toward that very extremely fabulous ending.
Well, I thought, this thing might. And then, that thing might, too. And this other thing sure would be an interesting twist. Usually, I email these 3 a.m. flights of fancy to myself, but last night I actually got up and flipped open the laptop and went to work. This morning, no post-partum depression.
It's a long, long way from this tiny seedling of an idea to a full-fledged book. But it's a start.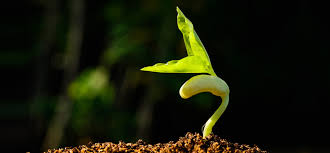 Dec. 19, 2016 – First review for 'Reservations' is a good one!
"Florio (Disgraced, 2016, etc.) captures the culture and poverty on reservations still suffering from greed and mismanagement in a ripped-from-the-headlines story with a shocking ending." Kirkus Reviews
---