Some Sentences, August 2017 – World on Fire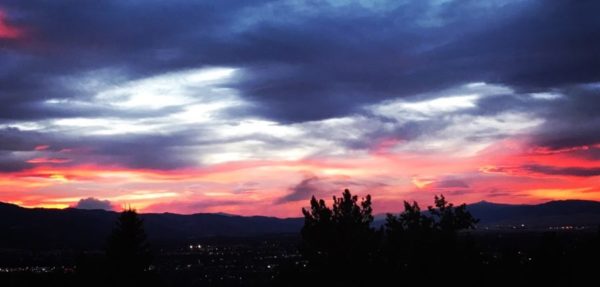 Aug. 19, 2017 – That's how it feels these days, both on the national scene and in Missoula, Montana. We are literally surrounded by fire, with huge wildfires burning in every direction, leaving our valley socked in with smoke. The closest is south of here, in a town called Lolo (site of the poker game that was Paul's downfall  in the movie version of A River Runs Through It), eleven miles away, but burning so fiercely that its flames and smoke are visible from downtown Missoula.
Every night, when the winds pick up, the fire sends up a massive plume of smoke and turns the sky an eerie, foreboding orange. It makes for great sunsets, but also lends an air of doom to everything – dovetailing a little too neatly with the national mood.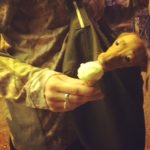 Last night, after an evening of fire-watching from a high point in town, the sweetie and I stopped for ice cream at Missoula's justly famed Big Dipper. I looked around at the crowd of kids and dogs, all of us enjoying our cones beneath the spooky skies – and couldn't quite avoid the analogy of fiddling while Rome burns.
---