Some Sentences, May 2017 – A little kick in the aspiration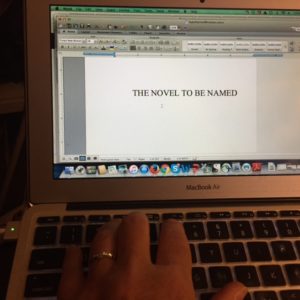 When it comes to aspirational writing about writing, the incomparable Octavia Butler – "I shall be a bestselling writer. … I will find the way to do this! So be it! See to it!" – reigns supreme,
But some days, especially the overwhelming ones toward the end of a project (This thing is crap. This thing is crap. This thing is crap.) something a little less lofty is in order.
Someone thoughtfully compiled a list posted on FlavorWire of things writers tell themselves to get through that day, that page, that paragraph, maybe even that next sentence.
A sampling:
From Henry Miller – "When you can't create, you can work."
From Flaubert via Helen Simpson – "Faire et se taire" … "Shut up and get on with it."
And, a version of everyone's ultimate mantra, from Jennifer Weiner – "Butt in seat and words on the page."
So be it! Get to it!
---