Some Sentences, Jan. 1 – Resolute in 2017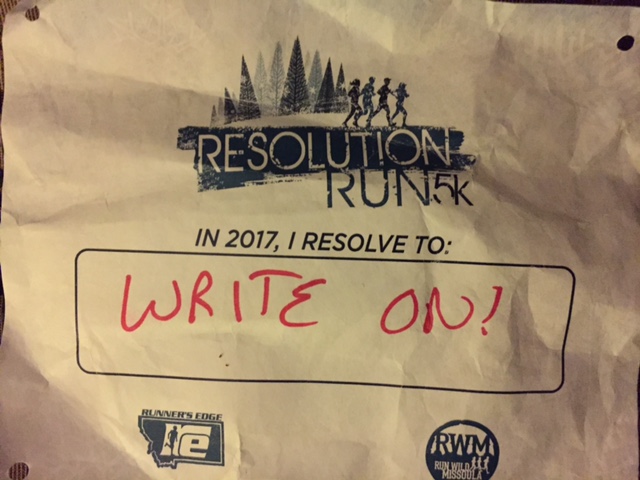 Jan. 1, 2017 – Our local running club, Run Wild Missoula, has a great New Year's Day tradition – a 5K run, followed by soup and rolls. It's called the Resolution Run, and the idea is that you write your resolution on your race bib.
This year's race was fine – it was only about 10 degrees, but the predicted snow and wind held off until after it was over. Lots of people posted running resolutions – to finish a marathon, run faster, run more, etc. Mine was different.
A couple of weeks ago, I turned in the third-manuscript in my three-book contract, which leaves me without a book contract for the first time in five years. (Never mind that 20-some contract-free years preceded that lovely five-year stint.) What to do?
There's only one thing: to keep writing, and trust that the contracts will come. Hence, my resolution. I got back from the run (and the warming post-run shots of Jameson's) and wrote a thousand words. Onward into 2017!
---