Some Sentences, Dec. 11 – A beautiful break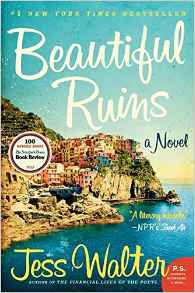 Dec. 11, 2016, four days to deadline – Took advantage of the weekend to hit the final write-through hard, but finally granted myself a break. Despite the danger of reading a wonderful book at a time when I loathe every single thing about the one I'm writing, Jess Walter's Beautiful Ruins has sucked me in He had me with this passage:
"Agent: This book doesn't work. Shane: You mean in your opinion. Agent: I mean in English."
I probably shouldn't find that funny, but I laughed out loud.
---