'Montana' a nominee for Salt Lake Library Reader's Choice Award
Such cool news! This is how the library describes the Reader's Choice Award: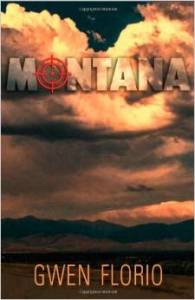 The Salt Lake County Library System is the largest in Utah, serving over 650,000 residents, through 18 libraries.  Twice a year, the Reader's Choice Committee selects twenty or more recently published books that have been recommended by other staff or customers.  We want to include those titles that are not "best-sellers" but are so good you just can't put them down — and when you do finish, you have to tell all your friends!  These books are purchased in multiples and placed on display at each Salt Lake County Library for a four-month period.  After reading any of the books on our Reader's Choice list, customers may rate the books using one of our ballot forms.
 I'm honored to see Montana among this year's list of 23 books. Past winners include Sue Monk Kidd's The Secret Life of Bees and The Bone Collector by Douglas J. Preston & Lincoln Child.
 All the books will be on display at the 18 libraries around Salt Lake County, and readers have until May 15 to vote on their favorites. Even if you're not in Utah, the list provides great suggestions for a whole year's worth of reading.
---