Here books, there books, everywhere books. It's the Book Festival!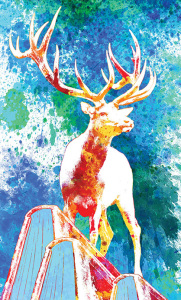 Monday launches my favorite week in Missoula, with the annual celebration of the Montana Festival of the Book, when authors and readers—some 7,500 people last year—spread literary karma throughout downtown Missoula.
This year promises a double whammy with events marking the Missoula Public Library's Big Read, featuring The Things They Carried, Tim O'Brien's classic Vietnam war stories. O'Brien himself is scheduled to speak here at the end of the month.
This week, though, will be all about books and authors with a connection to the region. James Lee Burke will reprise his wildly popular lunch discussion at the Top Hat. The spoken stories of Tell Us Something returns, as well as the poetry slam.
Saturday night's 15th anniversary gala features festival favorites William Kittredge, Annick Smith, Rick Bass, David James Duncan, poet laureate Tami Haaland, Pete Fromm, Malcolm Brooks and Walter Kirn.
Among panels sure to be popular is one called "West With A Twist: A Discussion of Western Novels," featuring novelists Brooks, Fromm, David Allan Cates, Bruce Holbert and Carrie LaSeur.
I'm tickled to be included in one called "How We live Now," with K.M. Cholewa, Keith McCafferty and Peter Mountford. The full schedule of events is on the Humanities Montana website.
Unfortunately, a shadow hangs over the festival. As the Missoula Independent reported, because of funding cuts, Humanities Montana will no longer stage the festival. Let's hope the festival finds a new host in time for next year.
---