Photo recap of the couch-surfing 'Montana' book tour
So it begins, this business of sponging off – I mean, visiting – friends in towns where readings and book-signings for Montana are scheduled. Thanks to Lynn and Beth Kaeding in Bozeman, and artist Cathy Weber in Dillon for providing shelter, sustenance and wonderful conversation last week. 
We went first to the Country Bookshelf in Bozeman. Friend Patrick Duganz drove through a nasty snowstorm, arriving just in time to introduce me. Pat's a funny guy and got way more laughs than I did. 
I also began following the excellent example set by Billings author Craig Lancaster (600 Hours of Edward, Edward Adrift), who buys a book at each store where he reads. Here's what I picked up at Country Bookshelf: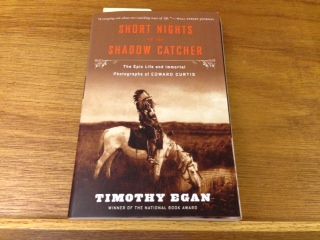 From Bozeman, we drove southwest to Dillon on a sparkling cold and clear day. The snow vanished just outside Bozeman, the roads were clear, and we indulged in comfort food – grilled cheese and tomato soup – in Twin Bridges, while heroically forgoing pie. Boo to moderation.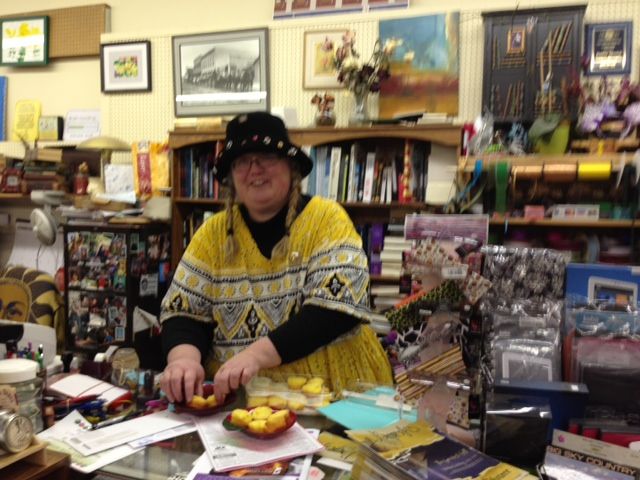 People hereabouts generally associate Dillon with its Patagonia outlet (and yes, I got a screaming deal on a down coat), but book lovers know it for The Bookstore, and the treat that's involved in shopping there and chatting with owner Debbie Sporich, whose taste in hats is as eclectic as the offerings on her shelves. I was thoroughly charmed by the young ranch hand who pronounced himself delighted with the discovery of a book of classic fairy tales on the sale shelf for a mere $1. 
Here's what came home with me from The Bookstore shelves.
 We crept out of town early the next morning as the sun was rising over Cathy Weber's gate, topped by some of her signature ceramic birds.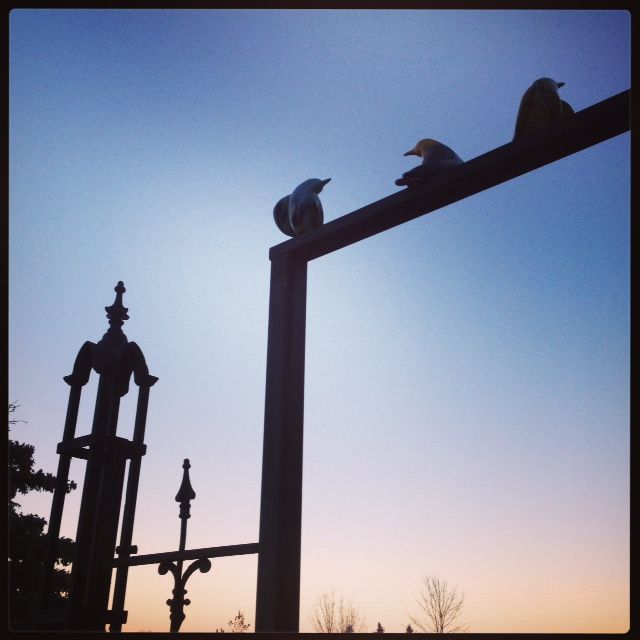 All in all, a fine trip. Now, back to Missoula for the Indies First weekend at Fact and Fiction (Nov. 30 and Dec. 1). Then, on to Jefferson County and the Boulder Community Library on Dec. 3 (and pleaseohplease a dip in the Boulder Hot Springs); the Lewis and Clark Public Library in Helena on Dec. 4, and back to Missoula for a reading and book signing at Shakespeare and Co. on Dec. 7. Check the News & Events page on my website for times and street addresses. 
Hope to see you at one of those!
---