Montana, Dakota – now on to Wyoming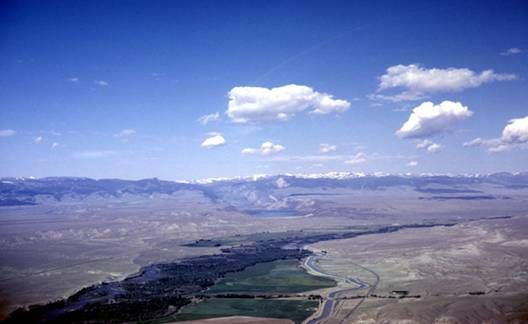 In a recent Q&A with Mark Stevens, author of the very fine Antler Dust and Buried by the Roan (full Q&A and his review of Montana here), I said that the most terrifying thing about writing fiction is the blank screen.
But, after a couple of weeks of doing the final proof on Montana (out next month!) and the more-or-less final revisions to Dakota (March 2014), the blank screen seems newly inviting. Those other tasks involved going over words I've written and rewritten and read and reread hundreds of times before. By the end of the process, I pretty much hated all of them.
But now, as I start Wyoming, the words are fresh and new. A good chunk of them won't survive, but it sure is fun to explore new territory. And this weekend, the exploration will be literal as well.
When I worked on both Montana and Dakota, I'd already written and rewritten drafts of each novel before going – or, in the case of Montana, returning – to the story's setting to nail down some details.
Wyoming involves a reversal of sorts. Even though I've just started writing the next chapter in Lola Wicks' life, I'm going to the part of Wyoming where most of the novel's action will take place.
As with Montana, it's hardly new territory. As a journalist, I reported several stories in and around the Wind River Reservation in central Wyoming, home to the Eastern Shoshone and Northern Arapaho tribes.
The country is hauntingly beautiful, and I look forward to seeing it again. As luck would have it, we're headed to Colorado for the Rocky Mountain Fiction Writers' Colorado Gold conference next week. We'll have to drive through Wyoming anyway and, in the interest of both book research and our own selfish desire for better scenery, we'll cut through Wind River on our way.
It's been close to a decade since I've been there. I look forward to seeing it again – but this time, through Lola's eyes. I wonder what she'll see?
(photo: EasternShoshone.net)
---